BILL BRADLEY
REGISTERED DIETITIAN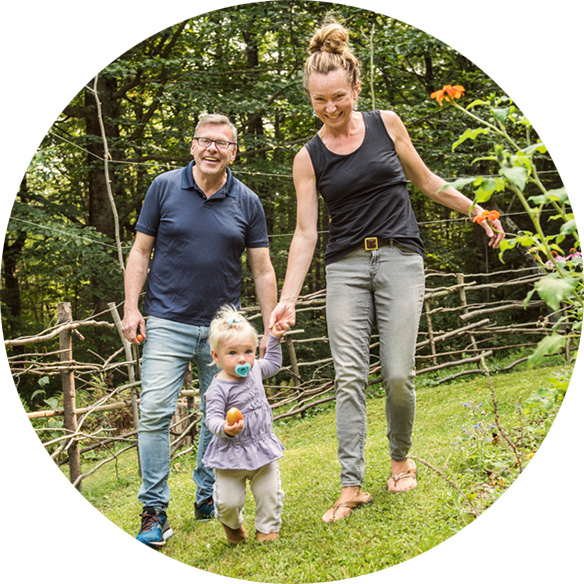 ABOUT
Bill has been teaching and writing about the Mediterranean Diet and Lifestyle for the past 10 years. Passionate about seeking out the best of the Mediterranean Diet, Bill has made multiple trips to the Mediterranean island of Crete researching the traditional cuisine and co-writing Foods of Crete, Traditional Recipes from the Healthiest People in the World.
Bill has led over 2000 talks and cooking workshops; has been featured on ABC News on-line, Parade Magazine, Shape.com, various newspapers, and talk shows; and has authored 2 cookbooks. Recently, Bill has been hosting his online "Cooking for Weight Loss" series, which focuses on providing participants with new tools for weight loss by utilizing the Mediterranean Diet.
Bill shares a love of travel and adventure with his wife, Christine Kenneally. Him and Christine live in Conway, Massachusetts with their daughter, Sophia.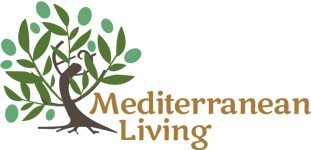 MISSION
Bill's mission is to live and teach the principles of good food, generosity, and how to open our hearts while we take care of ourselves and others.
Bill is a captivating and experienced speaker that can be hired for any event.
---
He has led a variety of different workshops, spoken at conferences, given lectures, hosted lunches for private companies, and more. Bill is a gifted storyteller and uses the power of story and humor to leave his audience feeling entertained and inspired about the Mediterranean Diet.
Here is a list of workshops that Bill has led in the past:
---
Searching for the Perfect Diet: Journey to Crete
Eating Mediterranean in New England
The Mediterranean Kitchen
8 Week Mediterranean Wellness Class
1 Day Class – Living the Mediterranean Way
Weekend Class – Mediterranean Retreat
Healthy Eating 101
Men's Health (3 Weeks)
Contact Bill to learn more and set up a workshop.
All workshops presently being done on Zoom.  His workshops can also be customized in order to meet the needs of your event.
FEATURED IN

"Bill Bradley was invited to speak to our entire staff in Washington, D.C. on Mediterranean diet and health. He shared his passion for cooking and eating in a healthy way with humor and a fresh eye. Mr. Bradley had a special knack for getting the most introverted participants involved in the workshop. He has a talent for researching his food and nutrition topics and transforming that information into a fun and engaging presentation."
DORIS KUEHN, M.S., R.D., L.D.N.
Project Manager, CARES Washington, D.C.
"We had Bill do a 4-week Virtual Cooking Demo during the month of July. It was a huge hit with our associates, and we will absolutely be having him back for another. This time, we chose the Eating for Weight Loss route since many of us have struggled with our weight due to working from home and self-isolation this year. Each session included a live demonstration of Bill cooking a delicious recipe that was paired with that week's focus. We went over fat, your microbiome, inflammation, and carbohydrates, and how each of these plays a role in weight loss. Bill was very knowledgeable about this subject as he is a registered dietician. He was comfortable in front of the camera, and was prepared for any and all questions that came up during the demonstrations. By the end of them we were always hungry so planning these around lunch time is a must! I would recommend his program to anyone looking to learn some Healthy recipes, and tips for weight loss."
AMY DESAUTELS
Enrollment & Reconciliation Specialist
Health New England
"As a Registered Dietitian & health professional, Bill's positive approach to 'Feeding the Body, Mind & Spirit' promotes enthusiasm for making sustainable lifestyle changes that last a lifetime."
CHARLENE T. CORREA
Former Wellness Coordinator,
Office of Human Resources Smith College
Northampton, Massachusetts
"With Bill's classes, we had the best attendance ever! His creative approach to a healthier lifestyle was contagious, rewarding and delicious!"
JANE CANFIELD RN
School Nurse
Granville Public Schools
(8 Week Wellness Series)
"Bill creatively taught a large group of people healthy food habits… Good food and fun! What more could you ask from a seminar?"
SUE LESSER, R.N., B.S.N.
Patient/Family Educator
Cooley Dickinson Hospital Northampton, Massachusetts
"Jiminy Peak Mountain Resort has had the pleasure of experiencing Bill Bradley's dynamic and humorous presentations. His method
of cooking while providing nutritional expertise has left a lasting impression on our employees. We have all enjoyed watching Bill cook nutritional food and especially tasting the outcome."
JANNETTE BRIGHTMAN
Director of Human Resources
Jiminy Peak Mountain Resort
"Because I don't have a weight problem, I never gave nutrition a second thought. Now I find myself reading the labels and making more healthy choices."
LT. JAMES KUKENE
Amesbury Fire Department
Amesbury, MA
(3 Week Men's Health Series)
"I want to thank you for inspiring Jim to eat healthier. Thanks to you he will eat whole grain bread and he even has tried asparagus! I have been trying for years to get him to eat better!! Thanks again!!"
RAELENE KUKENE
Wife of Lt. James Kukene (above)
ONLINE PROGRAMS
FOR INDIVIDUALS OR CORPORATE WELLNESS PROGRAMS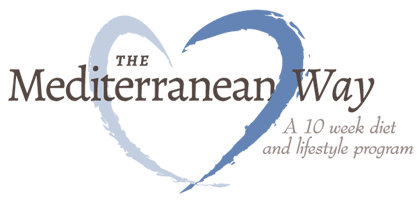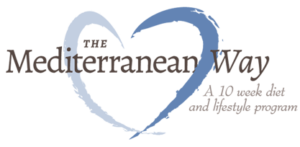 The Mediterranean Way Program
A 10 week online program that will change how you think about healthy eating forever! Each week participants get new meal plans, recipes, cooking videos, and challenges that lead them step by step to eating the Mediterranean Diet.


Mediterranean Diet Weight Loss Program
A 10 week online program designed to help people lose weight and discover the benefits of the Mediterranean Diet and lifestyle. This program includes meal plans, recipes, cooking videos and challenges that are aimed to help participants lose weight while eating the tasty foods of the Mediterranean Diet.
Online Program Testimonials:
This program is a way of life, one which I have adopted successfully, and more importantly one which I have sustained for over one year now. My weight remains steady at 160 pounds (down from 216). My energy levels rival that of someone 20 years younger than me (I'm now 57), enabling me to exercise in any way that I desire, from lifting weights to intense cardio sessions. My focus and clarity are now laserlike, and my sustained levels of concentration have allowed me to significantly increase the rigor of my teaching.
The highest compliment I can give to the Mediterranean Diet and Lifestyle Program is that I'm about to take it again. There's always more to learn, and Bill continually shares so much new information that I'm sure the journey will remain fresh and exciting. Furthermore, the people in the support group on the program's Facebook page are knowledgeable, respectful, and always helping each other to overcome whatever obstacles may come up.
MICHAEL LITTLE
Mediterranean Way participant
We are always trying to find ways to build employment wellness, engagement, and teamwork. One thing we did, that was a huge hit, was Mediterranean Living's online program: The Mediterranean Way.
This program ran for ten weeks. We set up two teams that competed on a number of diet, exercise, and cooking ideas. The employees really got into it. They shared recipes and had Mediterranean potluck lunches. We provided team t-shirts (white and blue) that everyone wore once a week on the day of the lunches. There was good natured bragging about contests they won.
The cost was very reasonable for such a robust program. Mediterranean Living provided a great program with excellent information. The prizes (olive oil, cookbooks, olive oil soap) were also excellent.
The Mediterranean Way ranks as one of the most popular wellness initiatives we have ever tried.
WILLIAM J. TORRES
President & CEO of Gibbs Wire and Steel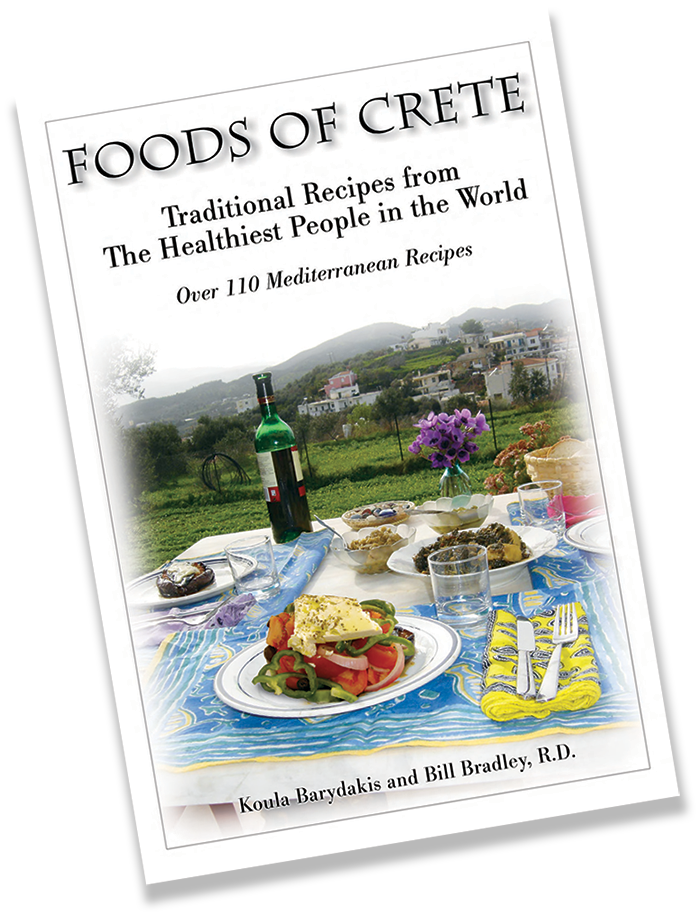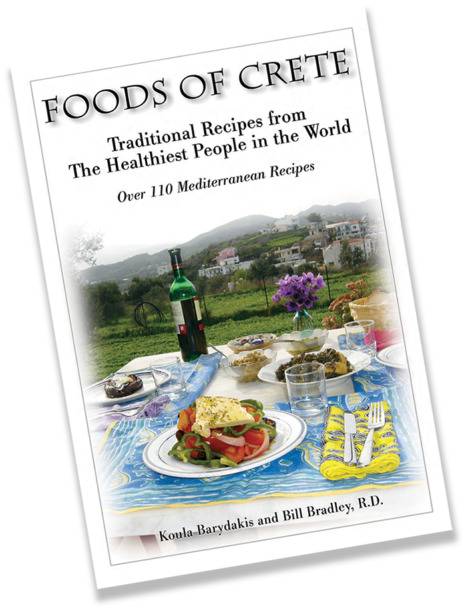 Foods of Crete: Traditional Recipes from the Healthiest People in the World
By Koula Barydakis and Bill Bradley, R.D., L.D.N.
112 traditional recipes from the Island of Crete with the lowest rates
of heart disease and highest longevity rates in the world.
These recipes are simple and incredibly tasty!
For anyone interested in Mediterranean cooking,
this is a must-have for your kitchen library
— Mary K.
---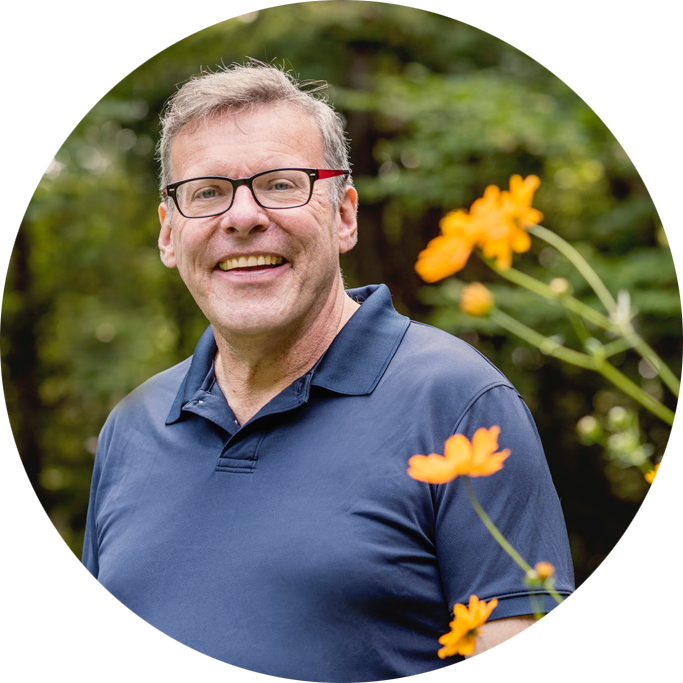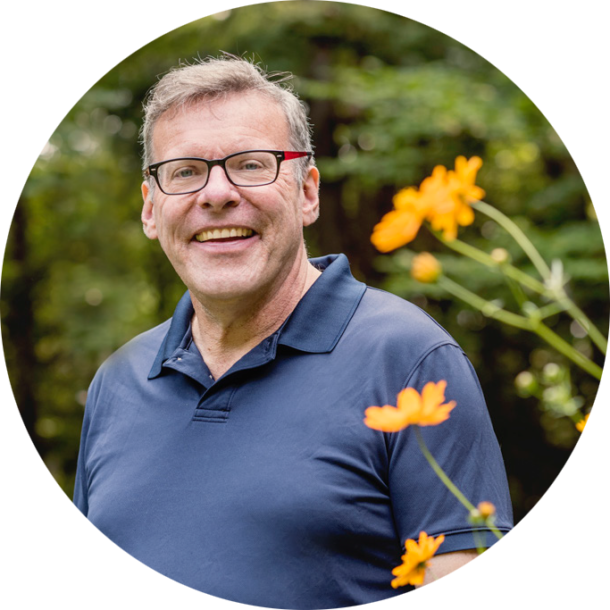 Let's Connect. I'd love to hear from you!