How to Eat the Healthiest Diet in the World!
Over 110 Delicious and Traditional Recipes from the Heart of the Mediterranean
Foods of Crete E-Book Version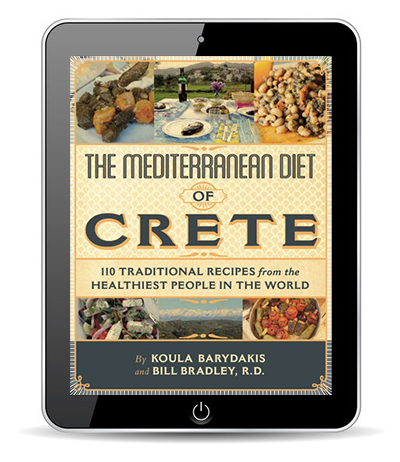 For Your Favorite E-book Reader
The Greek Island of Crete is one of the healthiest places in the world and the food is nothing short of spectacular.  Crete is often considered the "heart" of the Mediterranean Diet with some of the highest longevity rates and lowest rates of almost every disease known to man.  The Mediterranean Diet of Crete is a collection of 110 traditional recipes from Koula Barydakis, a talented chef and native of Crete, along with nutrition information from Bill Bradley, a Registered Dietitian and owner of Mediterranean Living.  These are Koula's family recipes that are plant-based, simple to make and incredibly delicious.  Includes vegan, vegetarian, meat, chicken and fish recipes that will leave you both satisfied and healthy.
Greek recipes for vegans, vegetarians, meat and fish eaters

Easy, one pot, Mediterranean Diet meals

Ebook with updated color photos of food and Cretan culture
Feedback about the Foods of Crete cookbook
"A Burst of Greek Sunshine at your Table"
"Not only is the book very clear and instructive but the recipes and the ensuing results are colorful, vibrant and great to share with friends. Cooking hasn't been this much fun for quite sometime… and it's healthy!!"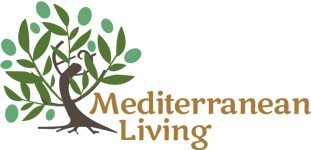 ---