This recipe for Salad Nicoise is from our frequent collaborator and food photographer Mary Devinat. Read more about Mary's Salad Nicoise and all the other varieties of this traditional French salad in her write-up below.
There must be as many Niçoise salads as there are Niçois! You can find a lot of variations. Some have anchovies, others don't, sometimes, in restaurants, you can have rice or not. The original recipe is therefore difficult to find! However, this version is my favorite, it's simple but tasty. The sauce brings a real plus with the shallots (I don't know why but shallots are very French for me). I also prefer not to add rice, I think it's lighter without it and you already have lots of flavors. 
I especially have memories of terraces near the beach with this recipe. It reminds me of the Côte D'azur and the warm blue sea. While some restaurants don't make it from fresh ingredients, others do.  In this case you will know it right away! All the ingredients should be fresh, not frozen.
The best choice is to make it by yourself! For the ingredients, choose solid tuna, the pieces will be more pleasant than completely decomposed in your salad when you mix it. From my experience, in French kitchens, we really like working with simple ingredients. However, we like good quality for vegetables. In the south, they are spoiled for choice! The outdoor French markets are abundant with beautiful local products, inexpensive and with perfect taste. Try to take the time to choose fresh ingredients, it will only be better!
If you're looking for more authentic French recipes check out Mary's quiche recipes.
Quiche Lorraine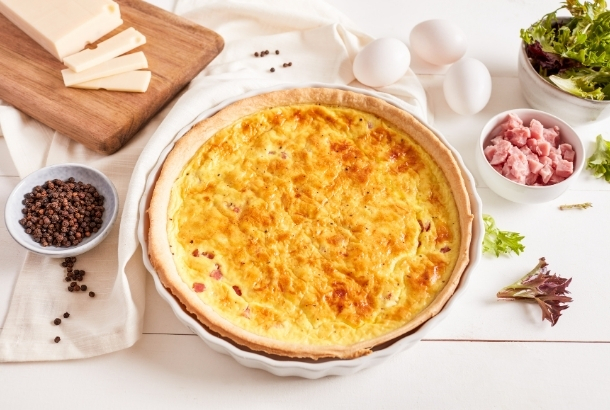 Spinach and Goat Cheese Quiche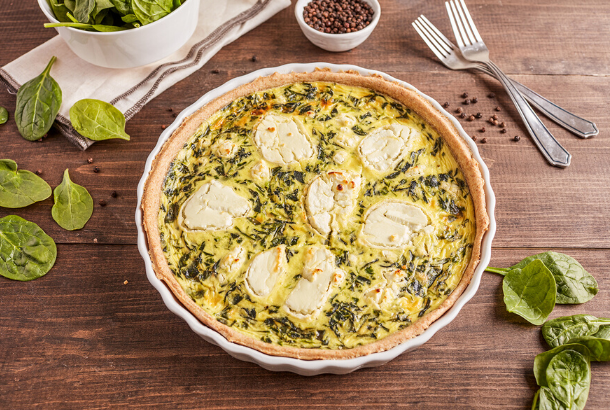 Here is a link to Mary's Instagram page if you are interested in checking out more of her recipes!
Download our Free e-Book Today!