Most people know that eating the Mediterranean Diet is really good for them,
but they don't know where to begin…
That's why we have created:
The Mediterranean Way, a 10 week Diet and Lifestyle Program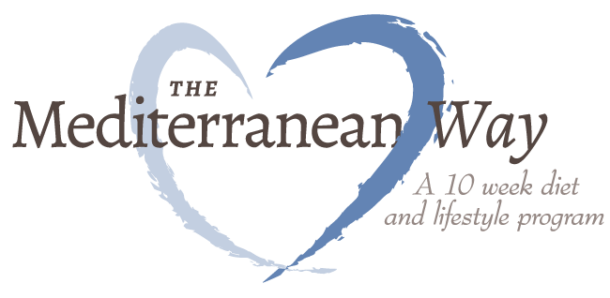 More of what our participants told us about the experience…
I started meditating daily.
I have learned how to use spices in my meals.
Eating more natural foods and less processed foods.
The program made me change the kinds of foods I buy and the meals I cook.
I learned that the diet is not separate from the lifestyle.
Ran/walked my first 5k.
I practiced slow eating.
I look better and feel more confident.
Love the Recipes!
My blood pressure has really gone down, which is great. I was borderline for blood pressure meds.
Lost 8 pounds.
I am eating a lot less meats and more fruits, nuts, and seeds.
This program has helped to influence my husbands eating habits and lifestyle.
I paid more attention to relaxation.
I have incorporated more fruits and veggies into my daily eating habits.
I was able to achieve a weight loss by staying focused on new, healthier habits.
I'm eating more veggies, beans, and omega-3 foods.
I reduced my stress levels.
I am practicing life long health habits.
Increased knowledge of a balanced diets.
Consistent exercise routine.
I am more aware of my body and how it reacts and feels.
I am making better food choices.
I have increased awareness about health choices.
I am taking the time to eat and using breathing and relaxation techniques.
The information I received from learning the Mediterranean Diet was invaluable.
Loved the recipes.
Increased greens, vegetables, and olive oil in my diet.
But wait! There's more…
When you sign up for the program we will also send you
20 of our favorite traditional Mediterranean Diet recipes.
You can start trying the food right away.
These are some of our most popular recipes
hand picked by Mediterranean Living staff.