French people love gratins, it's something you need to remember if you want to cook "à la française". We like to bake vegetables, meat and/or pasta with some crème fraiche and good cheese in the oven for a few hours or minutes. It's convenient, always easy to do and it can be very quick to make.  This cauliflower gratin is one of those recipes, very simple to make with very few ingredients.
Cauliflower gratin only needs 5 ingredients that are the simplest and most common. I'm sure you still have butter, milk and some shredded cheese in your fridge. If you don't have cauliflower, it's the only thing you'll have to buy.
 This cauliflower gratin is part of my grandmother and mother's recipes. It is a dish appreciated by children as well as adults. My mom used to make it for weeknight dinner. We usually don't eat meat with it but it happened that my mom accompanied hers with a slice of ham and we served it with some lettuce. In France, dinners are usually a little lighter than lunch, where we usually eat outside and so we eat more.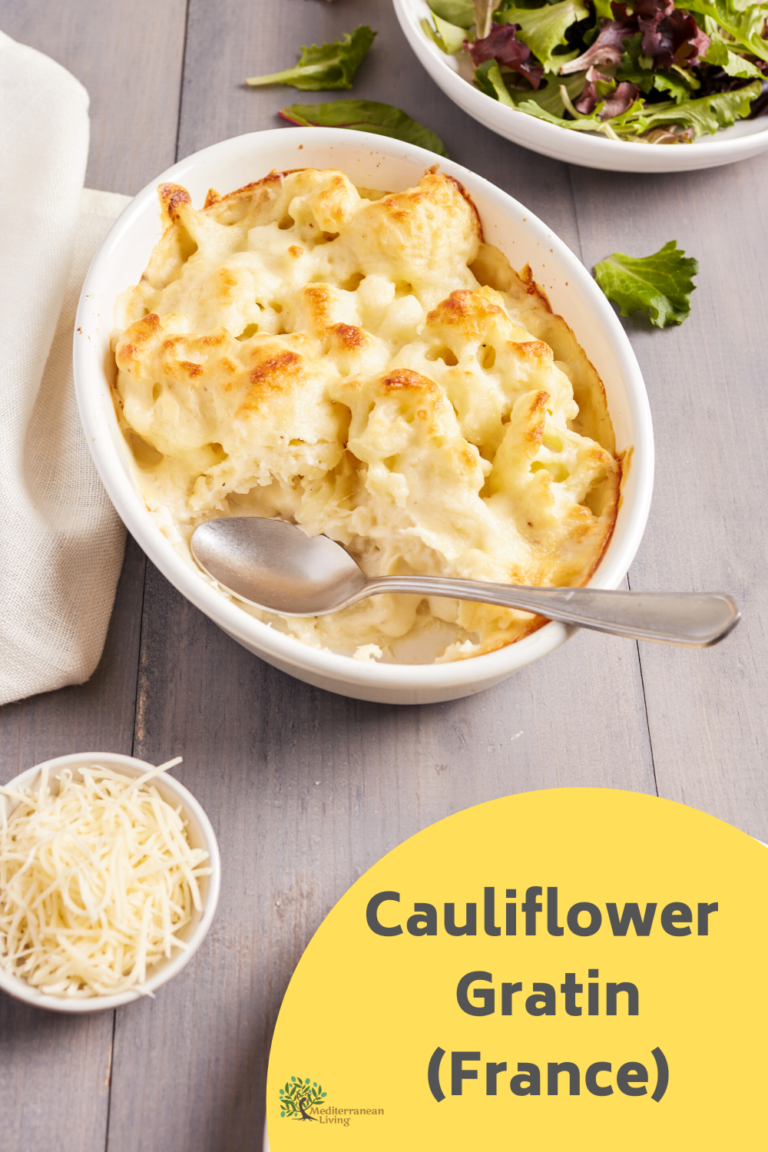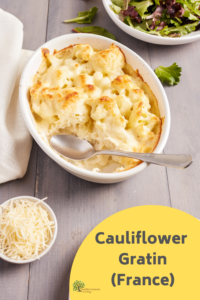 The only slightly different ingredient I can't find in the United States is emmental. It is a cheese that we like grated and use in a lot of recipes. In general, it is emmental that we put on our gratins but also in our pasta. For example, in France, we do not find grated mozzarella. That's why it's interesting for me to adapt my recipes with what I find in the US. For cheese, I turned to Swiss cheese. It's close to emmental.
 I hope you enjoy this recipe. Do not hesitate to freeze the leftovers (if there are any) in a glass food container like Pyrex, then you can simply put it in the oven to warm it. If you keep them in the fridge for a few days, you can also reheat them in the skillet with a little extra milk, it'll be delicious.
Download our Free e-Book Today!