Mediterranean Diet Recipes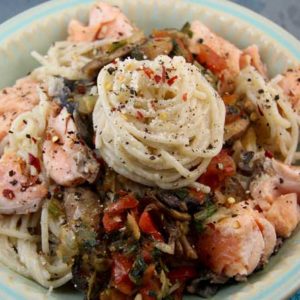 Salmon is a Skillet with Mushrooms and Parsley served on pasta in under 30 minutes!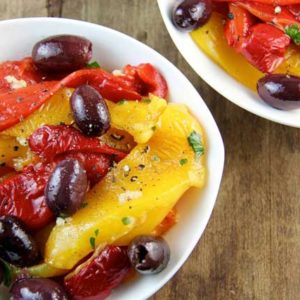 This is one of my go to Mediterranean diet recipes pepper season arrives in Crete.  All the ingredients are fresh from the backyard including, of course the olives and olive...
If you are looking for the perfect dip for your pita or cut vegetables, try this lively red pepper hummus. Sautéing the peppers is the key to this fabulous Mediterranean...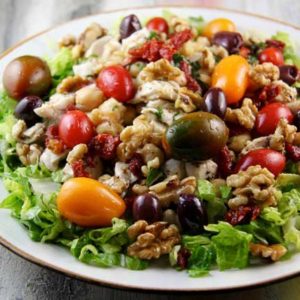 This is one of my favorite summertime meals and yes, it is definitely a meal!  You can add soup or bread, but it's not needed.  When I was a kid, my Dad...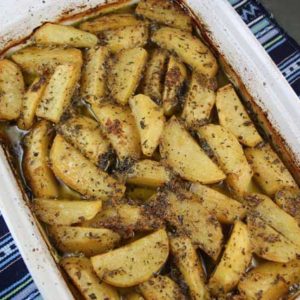 Everyone in Crete has orange and lemon trees in their backyard, front yard and courtyard.  We  have fresh oranges for breakfast, between meals or as a dessert after dinner.  This...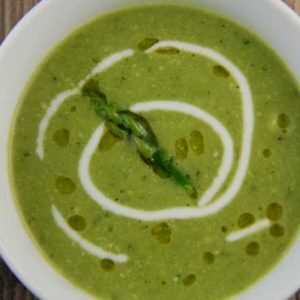 Add Asparagus and Green Peas Soup to your springtime Mediterranean Diet recipes! Asparagus grows wild in Crete.  Our whole family would spend hours picking them.  My Dad knew where to...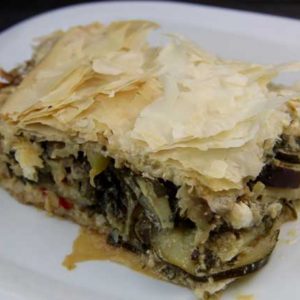 Phyllo pies are one of the staples of the Mediterranean Diet.  On the island of Crete, we make many different types of phyllo delicacies from cheese pies to spinach pies...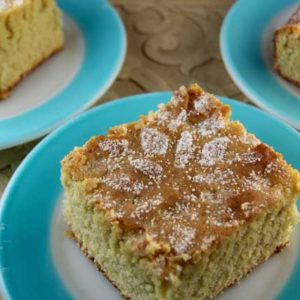 When I was a child, baking a cake was a family affair.  Back then, there was no grocery store to buy flour, eggs or lemons.  Our land was our supermarket....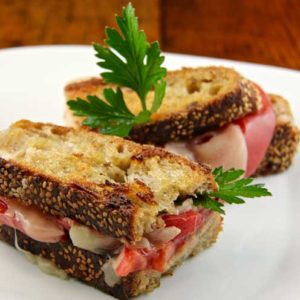 5 of 5
10 Minutes
1 sandwich
Yesterday, most of the Northeast had a snow day.  My wife, Christine and I stayed inside all day, worked on some projects and did a lot of relaxing.  It reminded...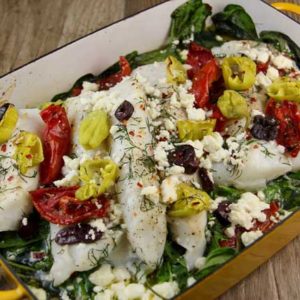 In a previous chapter of my life I was a fishmonger. For this recipe, I like to find a large fillet because it presents nicely when displayed in an...