This is the story of how Harira is made in Morocco by Hajiba (Mahjouba Ezzamoury) as translated by her daughter in law, Hannah Holz.
Harira is one of the most typical and famous soups in Morocco. Hajiba cooks it at least once a week and they would eat it mostly for dinner, but it's also a great breakfast.
Since she was a little girl, Hajiba used to help her mum to cook Harira.
Nowadays Hajibas Mum, who luckily lives in the same neighbourhood, often comes aound to Hajibas home to prepare Harira together. It became kind of their ritual whenever both have the time.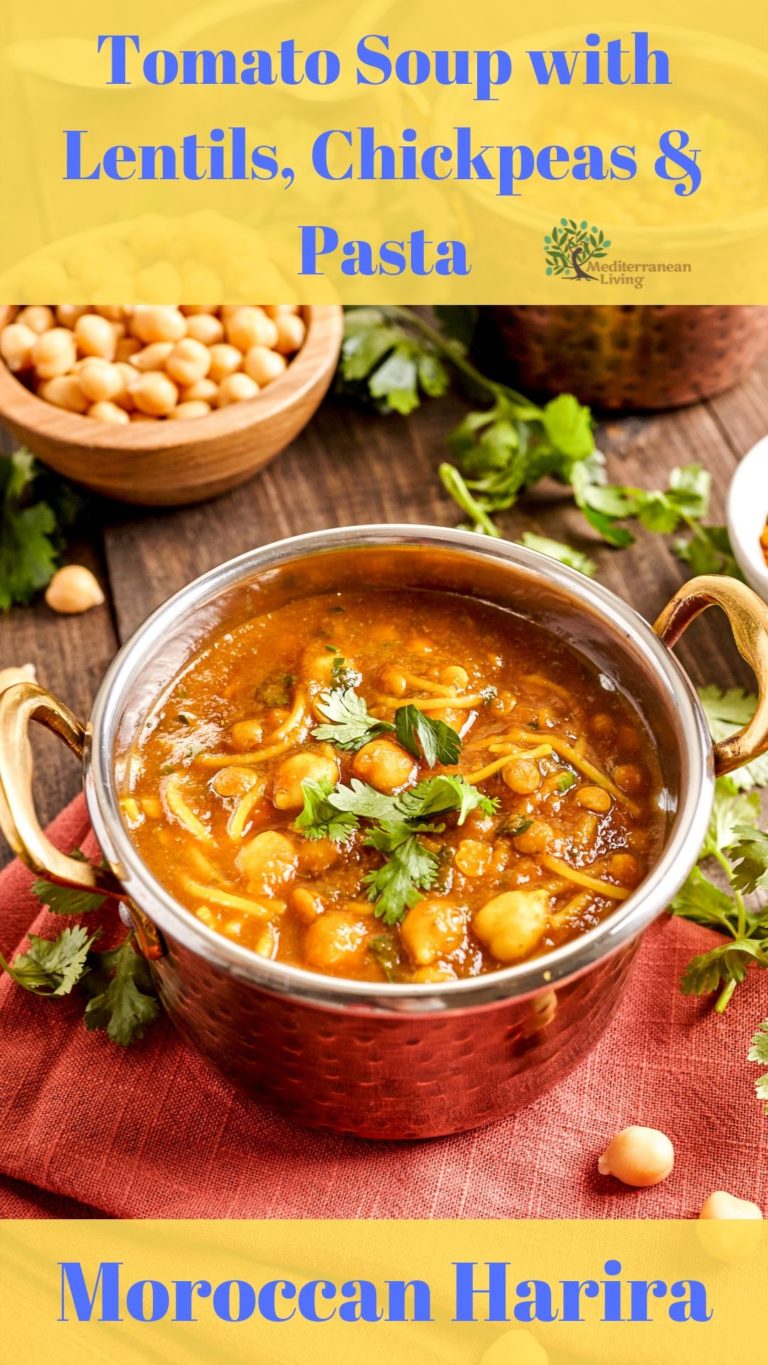 So while Hajiba starts with peeling the skin of the tomatoes, her mum cleans cilantro, parsley and celery.
The sliced onion, half of the greens and all of the tomatoes goes into a blender to be mixed.
Then Hajiba choses a big pot, because they usually prepare a big amount of soup for a couple of days. She pours the blended mixture into this pot with about half a litre of water. Now she puts it on a high flame in the beginning and her mum and her start to add all the spices including knorr (or the replacement) and olive oil. Also the lentils are added.
They'll let it simmer for a while and use the time to share the latest news.
It's always a happy time for them whenever they get the chance to cook together, so laughter can be heard in the whole house.
After around 10 minutes, Hajiba adds the pasta and chickpeas. She also adds between 1 – 1 ½ litres of water. Meanwhile her mum mixes flour and some more water in the blender until it has a smooth texture. Then she stirs it into the soup.
In the end Hajiba adds the tomato paste plus the rest of the cut greens and lets it simmer for a little while longer. If you wish another consistency just add more water to the soup until you like it. Also, you can add some more salt or other spices if needed. When everything is soft, they like to serve Harira with bread, dates or figs. Also a splash of fresh lemon juice suits it very well.
Enjoy!!
Download our Free e-Book Today!