Aubergine is the king of vegetables in Turkey. Like a tomato, it is actually classified as a fruit because it has seeds. This is one of my favorite and scrumptious Turkish eggplant recipes.  Eggplant, Lentils and Peppers cooked in olive oil, also known as Mercimekli Mualla is from Antakya and has been cooked in the southern Turkish kitchens for generations. Dried mint and olive oil flavour the green lentils and aubergine/eggplant beautifully. We make this recipe using the Turkish Zeytinyagli method (Vegetables cooked in olive oil) and it's important to let the dish cool in the pan so it can rest and the flavors develop. Passed on to me by my grandmother and mother, I share this recipe with you in the hope you enjoy it as much as we all do.
Check out Ozlem's website here! https://ozlemsturkishtable.com/
Click here for our interview with Ozlem Warren and our book review of Ozlem's Turkish Table.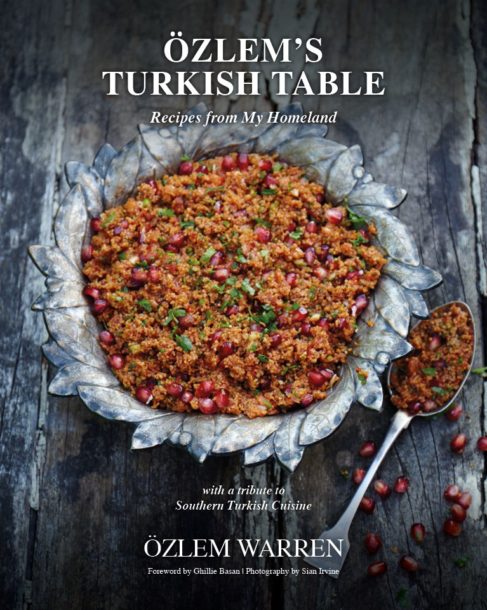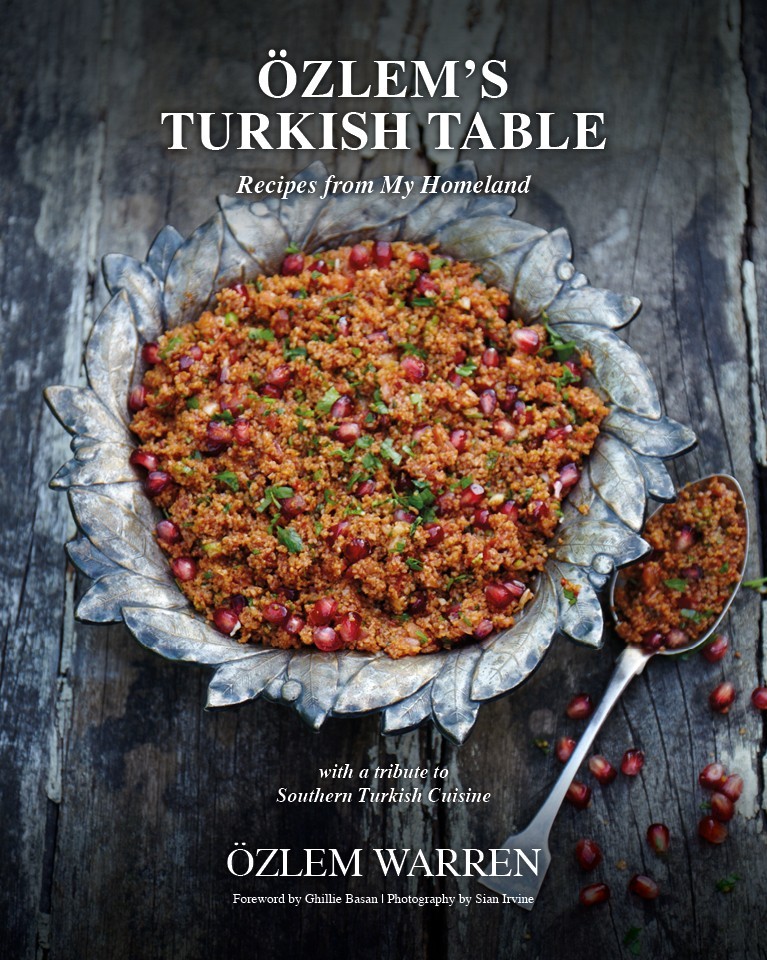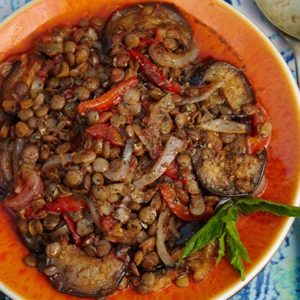 Eggplant, Lentils, and Peppers cooked in Olive Oil (Turkish)
Ingredients