All Recipes or Posts by
Ozlem Warren
Show Recipe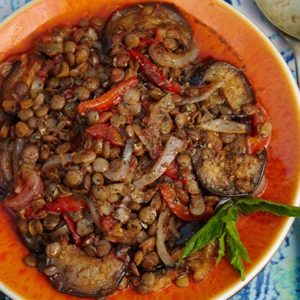 Eggplant, Lentils and Peppers cooked in olive oil, also known as Mercimekli Mualla is from Antakya and has been cooked in the southern Turkish kitchens for generations. Dried mint and olive oil...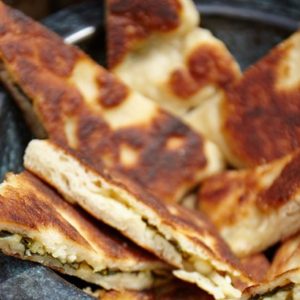 5 of 5
30 Minutes
Makes 5
These delicious stuffed flat breads are made with a variety of fillings. My favourites are spinach with cheese, and minced/ground meat with onions. Gozleme is cooked on a hot griddle...
Sign Up For Our Newsletter
Foods of Crete Cook Book
Do you want to eat like the
healthiest people in the world?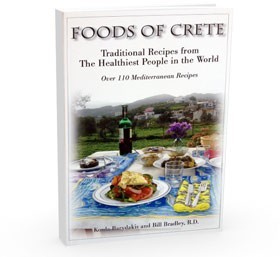 In the 1960's, the Greek island of Crete had the highest longevity rates in the world, the men lived to be the same age as the women and researchers could only find one man on the island who had heart disease.
In our cookbook, Foods of Crete: Traditional Recipes from the Healthiest People in the World you will find over 110 delectable recipes by Koula Barydakis, a chef and cooking teacher from the island and a guide to eating the Mediterranean diet by Bill Bradley, Registered Dietician.
Buy Olive Oil From Crete
Delicious and buttery, this is the oil that can be used for all your cooking needs including sauces, dressings, soups, bread dipping and even baking! Makes everything taste better!