In Crete, we use olive oil for everything, including baking sweets (Mediterranean Diet recipes classically use olive oil for baking). This cinnamon walnut apple cake has been baked for special occasions in my family for generations.  Even though we have fruit for dessert on most nights, we will make this as a treat when we are celebrating. Olive oil makes for velvety and moist baked goods and I would highly recommend it for most of your baking needs. One tip is to try to get a buttery or fruity flavored olive oil when you are baking. Eat this cake with afternoon tea or coffee or after a light meal. Enjoy!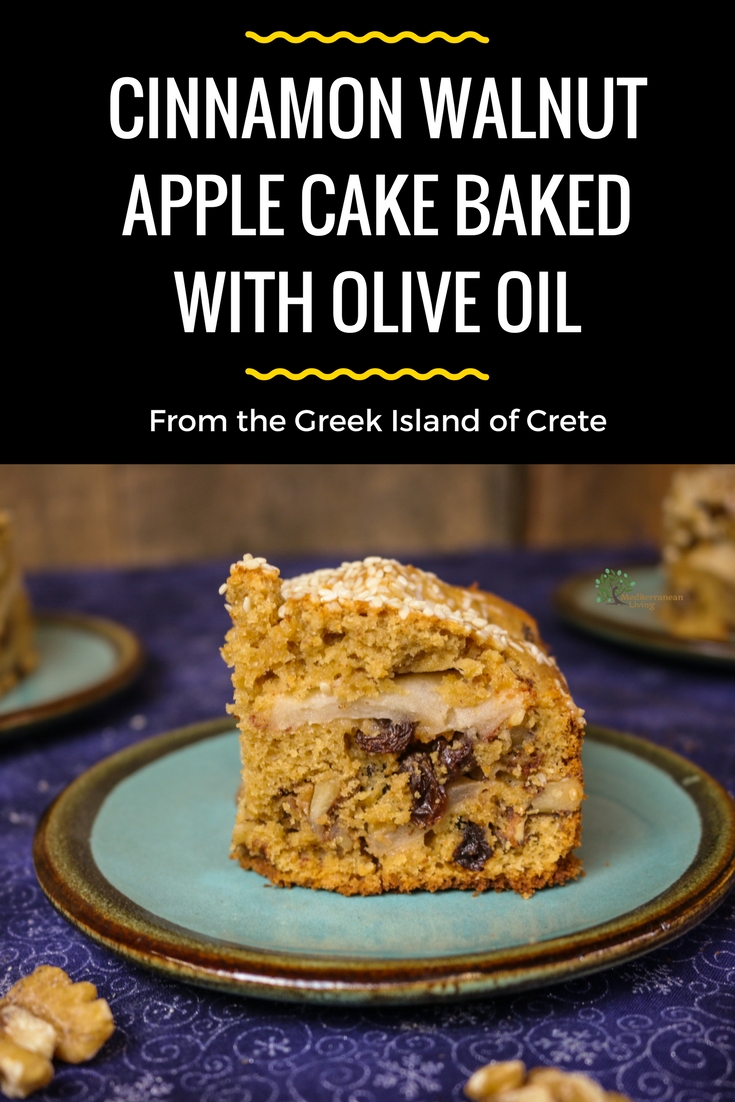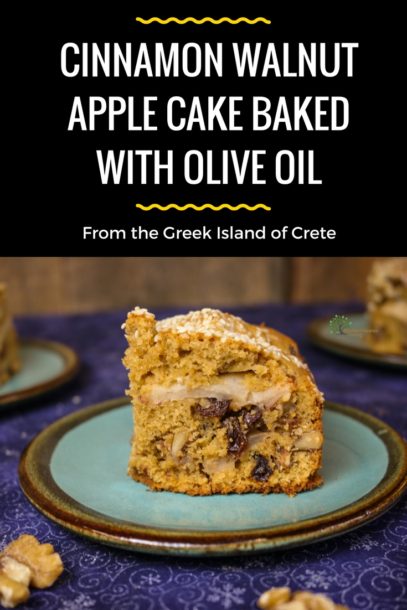 Photo by Bill Bradley, R.D.
Download our Free e-Book Today!