Harcha, or Moroccan Semolina Biscuits, are very popular in Morocco and are eaten often on Sundays as well as for breakfast or kaskrout (afternoon tea time).  They can be served with sweet or savory foods and sometimes are stuffed with vegetables. I like them on their own or with honey and even some cream cheese.  Harcha is a filling snack as well and it can also be served as a biscuit with soup or salad for lunch.  It reminds me of a super tasty southern U.S. biscuit with a new, vibrant flavor because it uses semolina flour instead of white flour.  Semolina is high in protein and iron and has a much lower glycemic index than white or wheat bread (semolina flour =44, whole wheat flour = 69, white flour = 85).  In other words, it will have a much better effect on your blood sugar than regular white or wheat bread.
The best part is how easy they are to make.  Add the dry ingredients to a food processor or blender, blend on high for 30 seconds and then drizzle in the olive oil and then the water.  You want the final product to be the consistency of a thick hummus.  It should end up taking you 5 minutes to make the dough.  Then you let it sit for 10 minutes to half an hour and you are ready to cook in the skillet.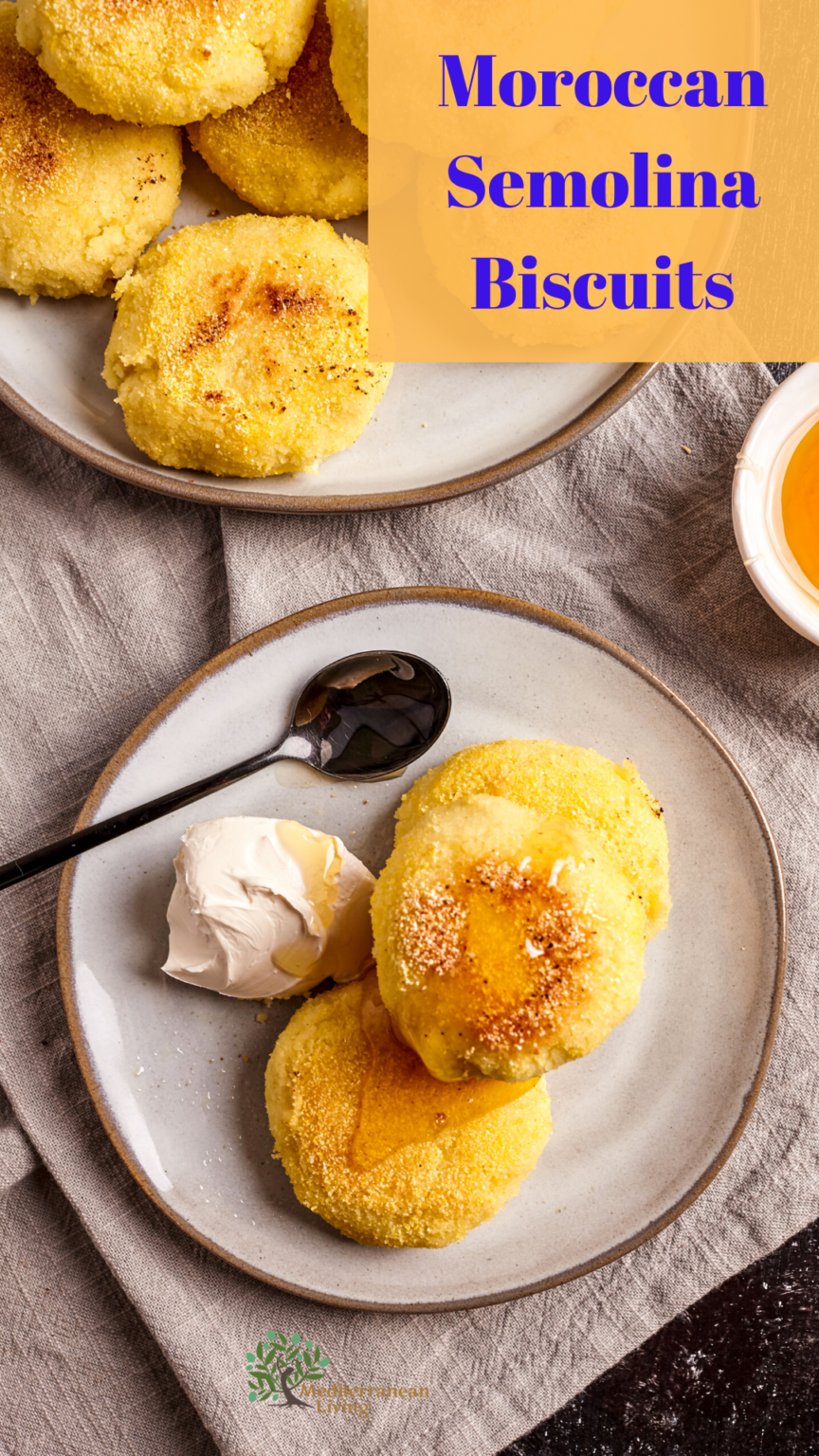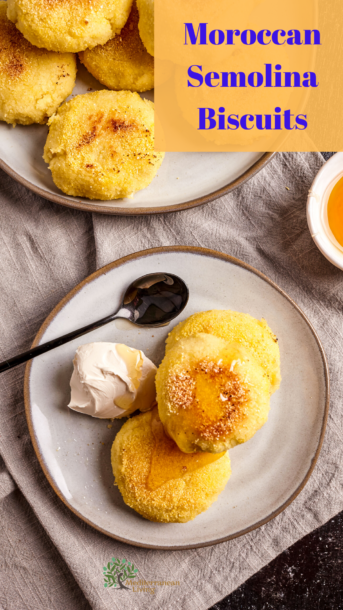 The last step in making harcha is forming each biscuit with your hands (you can also use a round biscuit or cookie cutter to cut consistent shapes) and then cooking them in a skillet.  You want each side to be browned up without burning them.  I like to cook them on a medium heat.  Some people add a tiny amount of olive oil to the pan which will make the semolina biscuits a little crisper, but I like to do it without any oil.
Here are a few of my favorite soups and tagine dishes that harcha would go nicely with:
Moroccan Chicken with Peppers, Lemons and Olives
Greek White Bean Soup with Orange Slices and Olive Oil (Fasolada)
Tuscan White Bean Soup with Sausage and Kale
Download our Free e-Book Today!