This Mediterranean Chickpea Salad recipe is a combination of 3 simple recipes that all come together into a beautiful salad. This dish was served at the Mediterranean Diet Round Table Conference which is an event held with talks from experts on the Mediterranean Diet. A team of chefs headed by Chase Sobelman prepared breakfast and lunch for the conference, and this was one of our favorite recipes served at lunch. The radishes, carrot, and radicchio give a refreshing crunch to the salad. The parsley, oregano, and herbs add freshness. The citrus vinaigrette adds tang and some needed moisture. The Mediterranean spice blend gives undertones of smokiness and earthiness that make this a complete salad. Click on the links below for the 2 other recipes needed to make this salad.
Mediterranean Spice Blend Recipe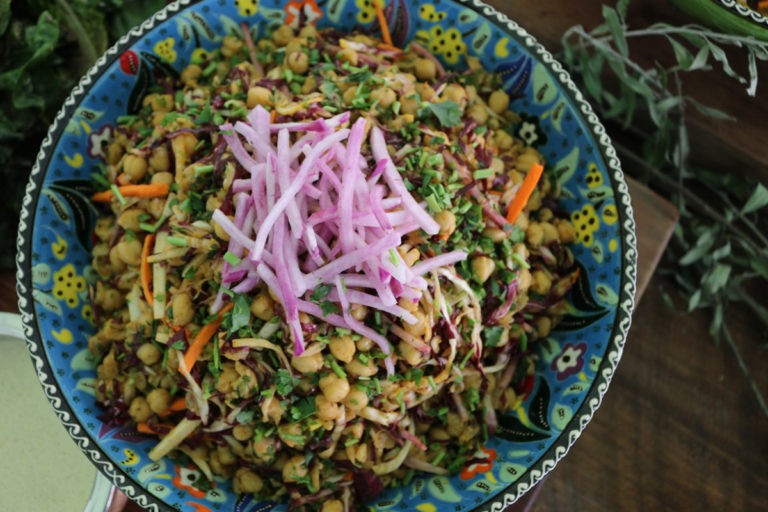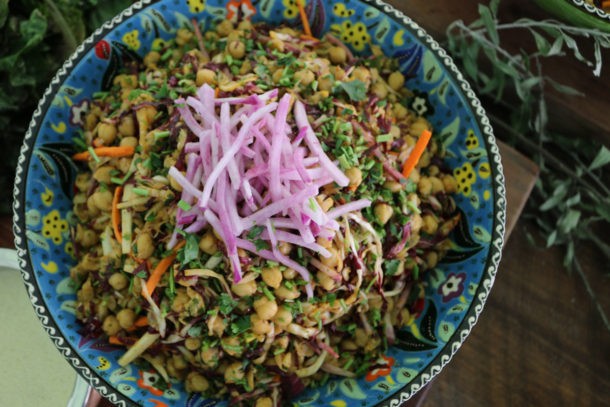 Download our Free e-Book Today!