Potatoes are a food staple in Crete. My uncle, who lives in a small Cretan village, has a large plot of land dedicated just to potatoes. He grows enough potatoes for the entire year for his family. His basement is literally filled with potatoes, (covered with flour to help preserve them). When I lived in Crete with my aunt and uncle, we ate potatoes practically every day. My aunt would roast them in the oven, put them in stews, boil them for Horta, and, of course, make olive oil french fries.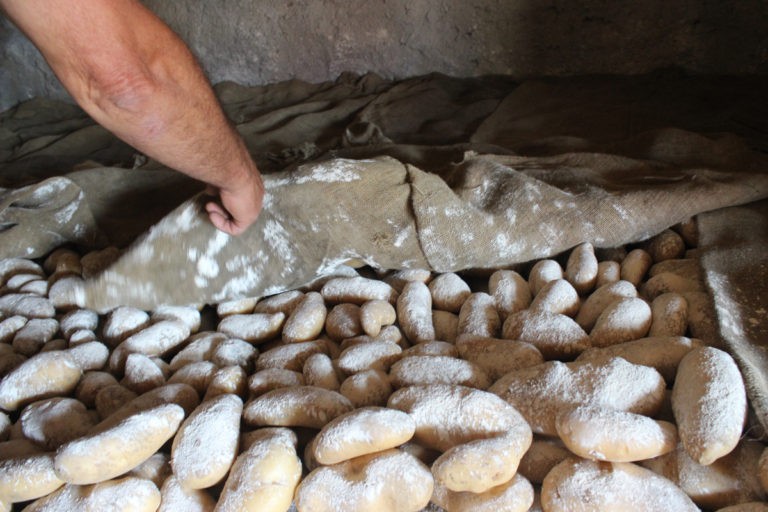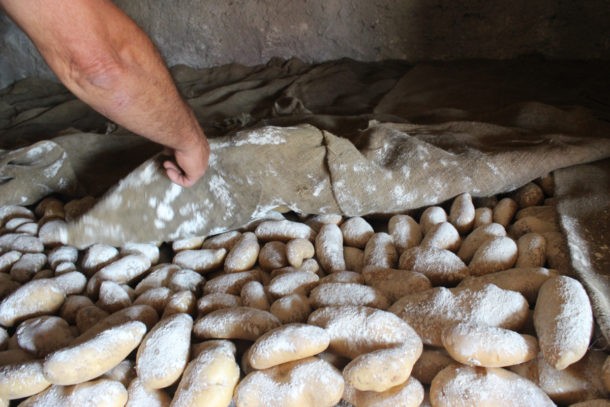 In Crete, everything is fried in extra virgin olive oil. In the video, you can see my aunt making these olive oil french fries from scratch. I definitely had to take a video of her when she was peeling the potatoes because she's such a pro. She's been peeling potatoes with a tiny paring knife her entire life. If I try to peel them like her, I waste so much of the flesh, but she gets the skin off paper thin. I love how she fills up the frying pan from her massive vat of extra virgin olive oil that's made from my Uncle's olive trees.  His trees grow the Koroneiki variety of olive which is a small black olive. These produce one of the highest quality extra virgin olive oils in the world. A lot of people in America think that using that much olive oil to fry with is a waste because it's so expensive. The thing is, you can use the olive oil to fry again three or four more times after the first use. Extra virgin olive oil is so abundant in Crete though, that no one even thinks about using "too much".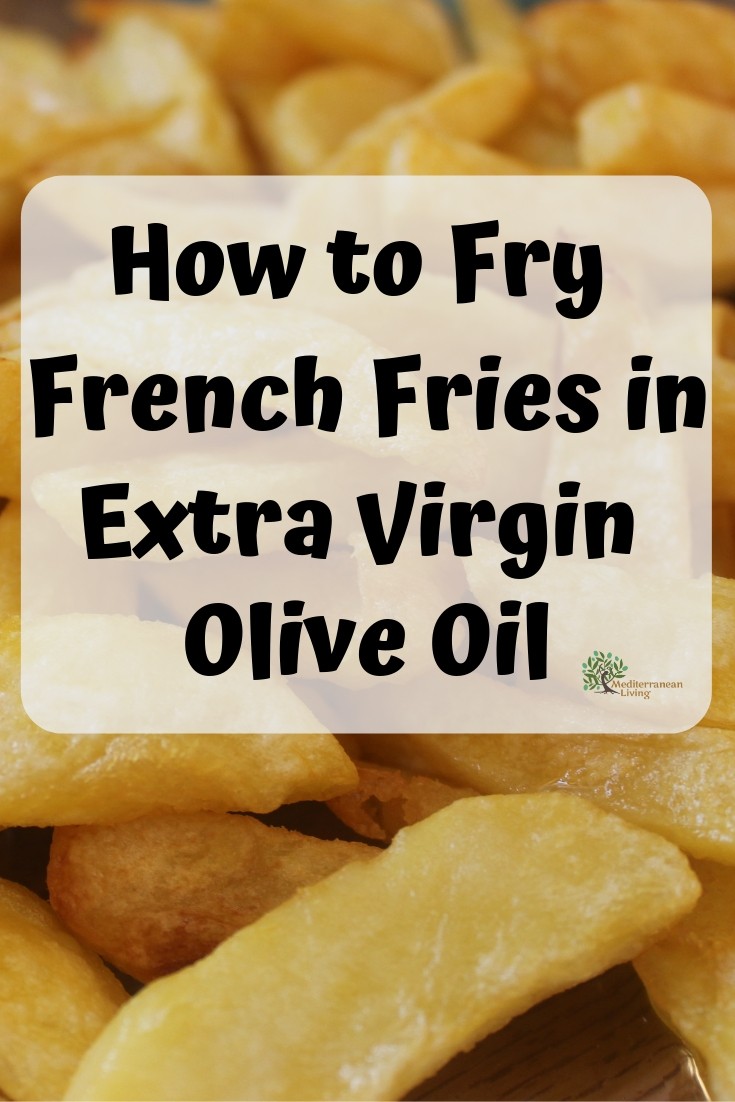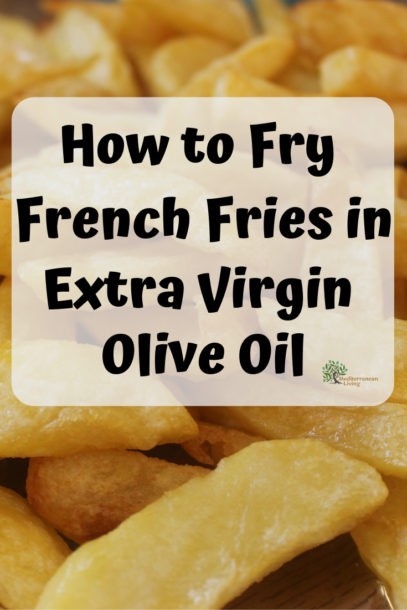 These french fries pair amazingly with so many Mediterranean diet recipes but I have a favorite meal. Make your favorite baked, steamed, or roasted fish, preferably whole, and pair it with boiled greens with lemon and olive oil (aka Horta) and these french fries. This is a classic combo that is a perfect summer meal, however, you can eat it year round because these ingredients are always available. For me though, I imagine myself at a seaside taverna eating this meal with a glass of white wine, and an amazing view of the turquoise Aegean sea.
Download our Free e-Book Today!