Think of sausage with peppers and onions, but with chicken thighs instead of sausage, and all of it baked together on a sheet pan for pure ease. Sheet pan meals are becoming more and more popular because you can have a well-rounded meal without dirtying a bunch of pots and pans. I love the presentation of serving it right off of the sheet pan, and it makes clean up easy as well. Leftovers are great too because you can cover the sheet pan with aluminum foil and put it in the fridge, and when your ready to heat it back up just throw the whole thing back in the oven.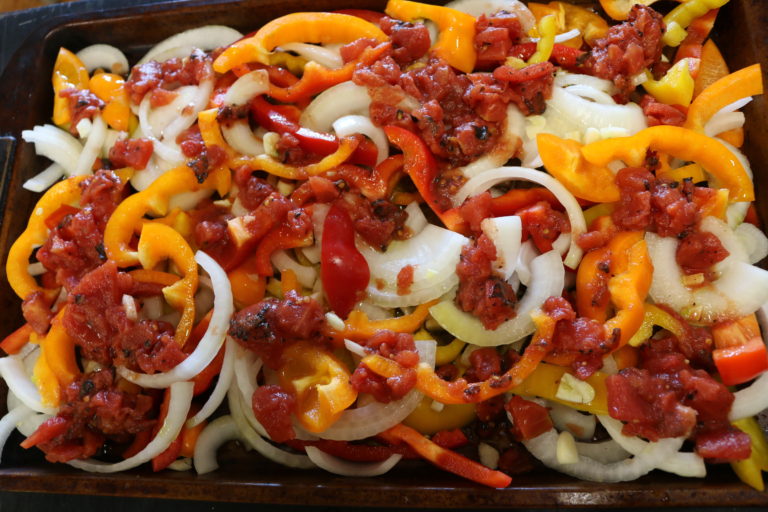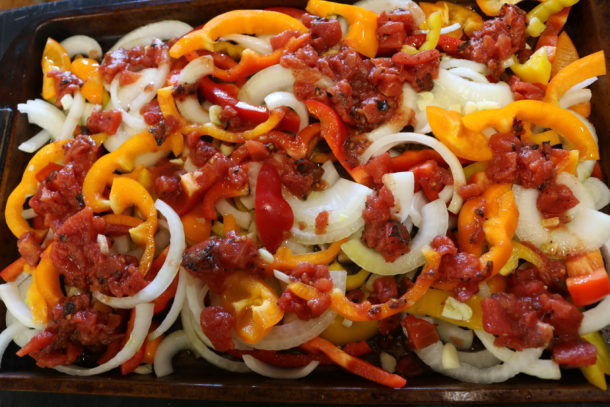 The combination of sweet colorful bell peppers and sweet Vidalia onions melt in your mouth. The extra virgin olive oil really helps soften them and give them a rich flavor. The fat from the chicken thighs also seeps into the peppers and onions giving them even more flavor. If you can find fire-roasted diced tomatoes, they give this dish another layer of flavor that I love. Regular diced tomatoes will work though, plus smoked paprika gives that smokey flavor anyway. Sausage with peppers and onions usually has fennel seeds mixed into the sausage, but since I'm using chicken thighs for this recipe, I sprinkled fennel seeds onto the sheet pan for that distinct fennel flavor. A few more Mediterranean ingredients like white wine, dried oregano and basil create a Mediterranean Diet version of an American favorite.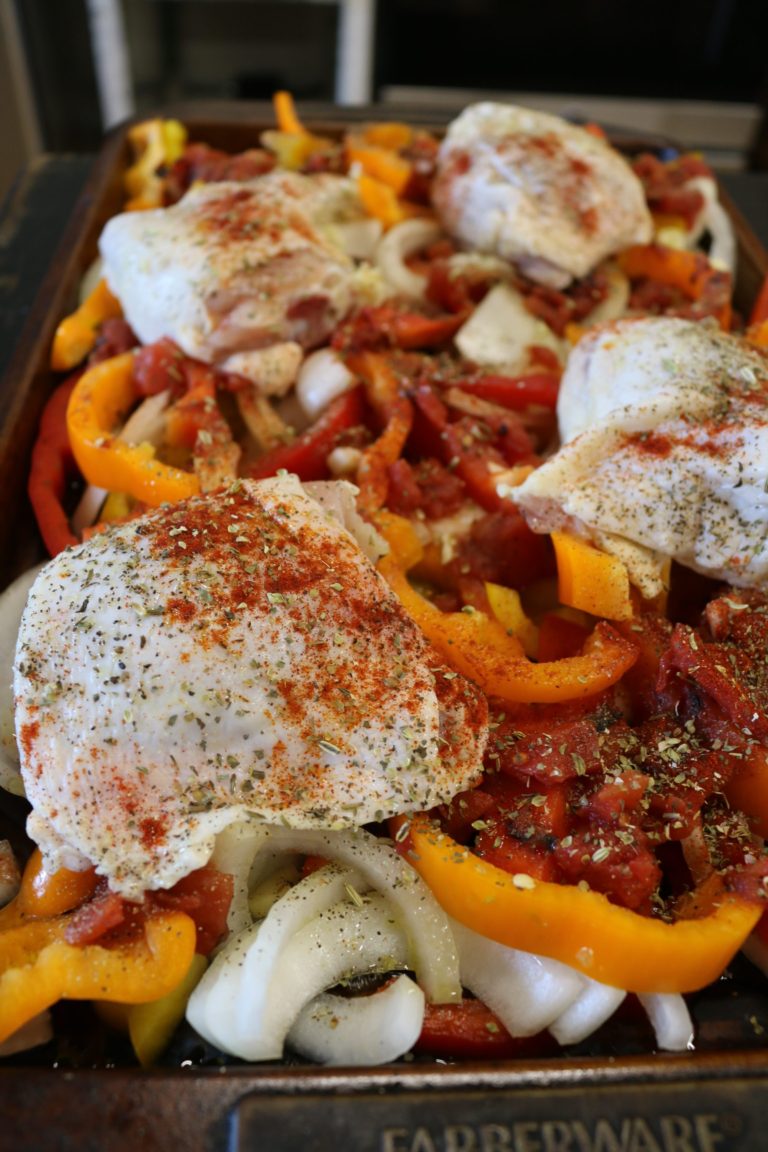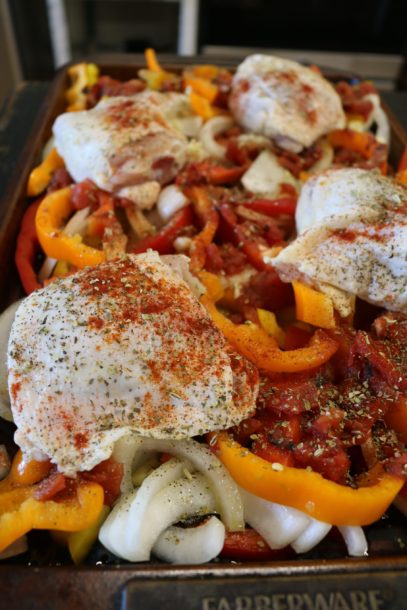 There are a couple of ways to eat this dish. One is to serve each person a chicken thigh and some peppers and onions on the side. Add a side salad and you have a delicious meal. The second is to remove the skin from the chicken thighs, pull all the meat off of the bones, put it in a grinder roll, top with the peppers and onions, and add your favorite condiments. It's like a healthier Mediterranean version of a ball park sausage with peppers and onions!
Download our Free e-Book Today!