In the Mediterranean, dark leafy greens are eaten almost daily. Meat dishes often contain greens or they are served on the side. Some greens can be intimidating to cook because you don't know how to get rid of the bitterness. This Mediterranean Diet recipe uses mustard greens and I think you're going to love them after you try it. Searing the chicken in the skillet adds delicious fat and flavor to the greens.  Lemon juice, garlic, and olive oil are always a compliment to bitter greens.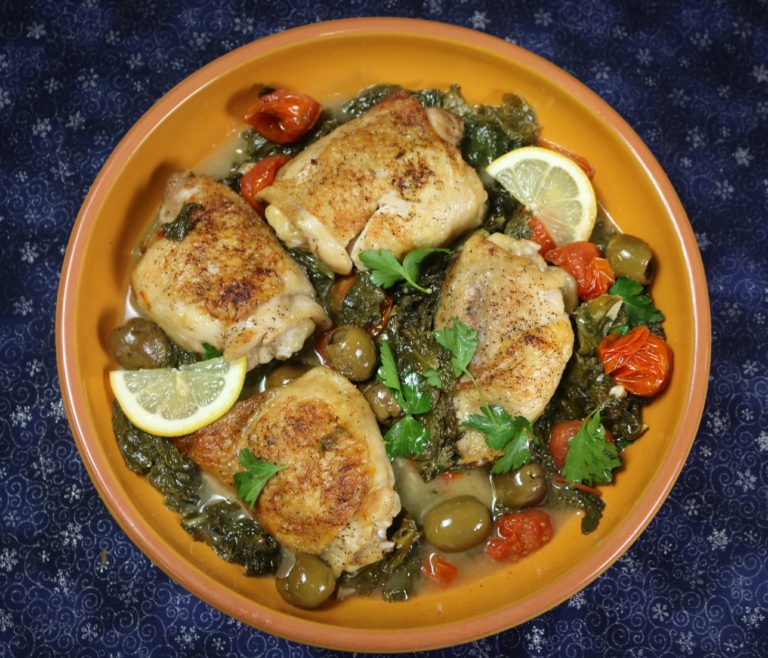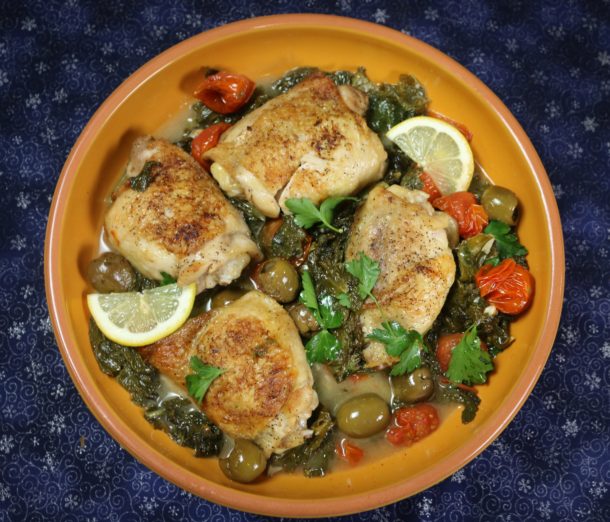 I like to use pitted olives in this so you don't have to worry about biting down on a rock-hard pit. I would eat this dish with a tomato salad and good crusty bread. The lemony, garlicky, sauce that gets created in the bottom of the skillet is perfect for dipping. This is a dish to share. I put the whole skillet in the middle of the table to serve and people can easily reach in and dip their bread. This dish pairs well with a white wine. You can even add a splash to the skillet before it goes in the oven. It can't hurt!
SaveSave
SaveSave
Download our Free e-Book Today!