This beautiful recipe for Tian Provencal (French Baked Summer Vegetables) was created by our French recipe developer and food photographer Mary Devinat. If you are looking for a new vegetarian centerpiece for lunch or dinner, Tian Provencal is both gorgeous and delicious. We hope you enjoy it! Read more about the dish from Mary below.
When I prepare this dish, I can only remember the summers I spent as a child in the Luberon, a very beautiful corner of Provence. You hear the cicadas singing and you feel that typical heat there. These are just great memories and the cuisine is very important.
The Tian Provençal is a very traditional dish in the south of France. We do a lot of them because the vegetables grow very well and they are delicious. It is a light and very tasty dish that I like to prepare during summer time. It has the advantage of being good hot or cold. You can therefore enjoy it cold during the hot summer months with other dishes and sides. This is perfect when you're having a dinner outside under a pergola with friends.
In France, we really like adapting our recipes with what we have on hand. So there are many versions of this recipe. You can add mozzarella slices if you like or just use tomato and eggplant slices. For this version, I wanted to have fun with the colors by varying 4 vegetables. The tomato sauce base also brings a lot of juice to the dish and allows the vegetables to cook better. I hope you like this southern French taste!
If you're interested in more authentic French recipes and cooking, check out Mary's video about a typical day of eating in France on our Youtube channel!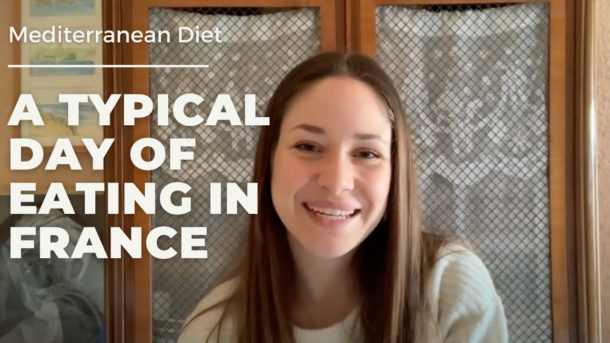 Find more of Mary's recipes below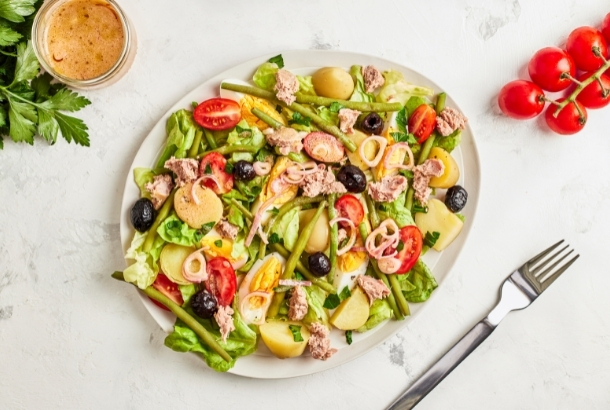 There must be as many Niçoise salads as there are Niçois! You can find a lot of variations. Some have anchovies, others don't, sometimes, in restaurants, you can have rice or not. The original recipe is therefore difficult to find! However, this version is my favorite, it's simple but tasty.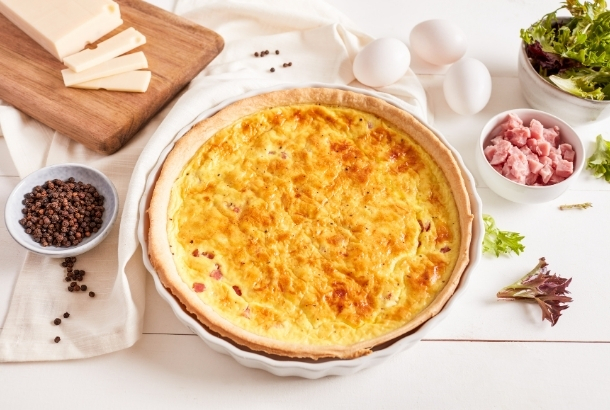 Quiche Lorraine is a very famous dish in France. My mother made some at least one time a week when I was a kid and I always loved it!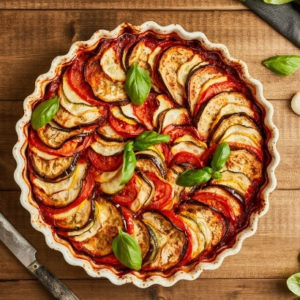 Tian Provencal (French Baked Summer Vegetables)