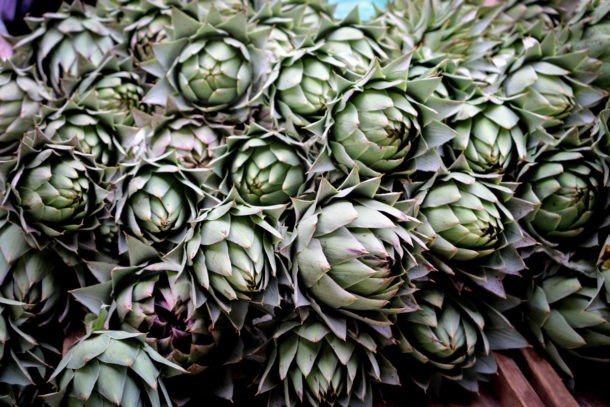 Artichokes, Green Peas and Potatoes is a seasonal dish best eaten in springtime but can be made any time of year. Artichokes are not only cultivated by most Greeks, they grow wild and are avidly foraged. Foraged artichokes have a meatier texture than canned artichoke hearts. Because whole artichokes can be very pricey in America, you can use canned artichoke hearts if you don't want to spend up to 20 dollars or more to have enough fresh artichokes just for this recipe. The fresh green onions, peas, and fresh dill are all very abundant in springtime in Crete. Potatoes make this dish more filling and in Crete, potatoes are included in so many vegetable dishes like this one. The flavor of all of these fresh vegetables is enhanced by the lemon and extra virgin olive oil.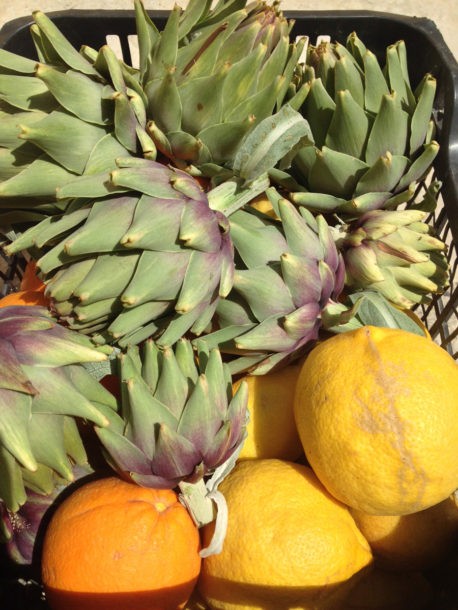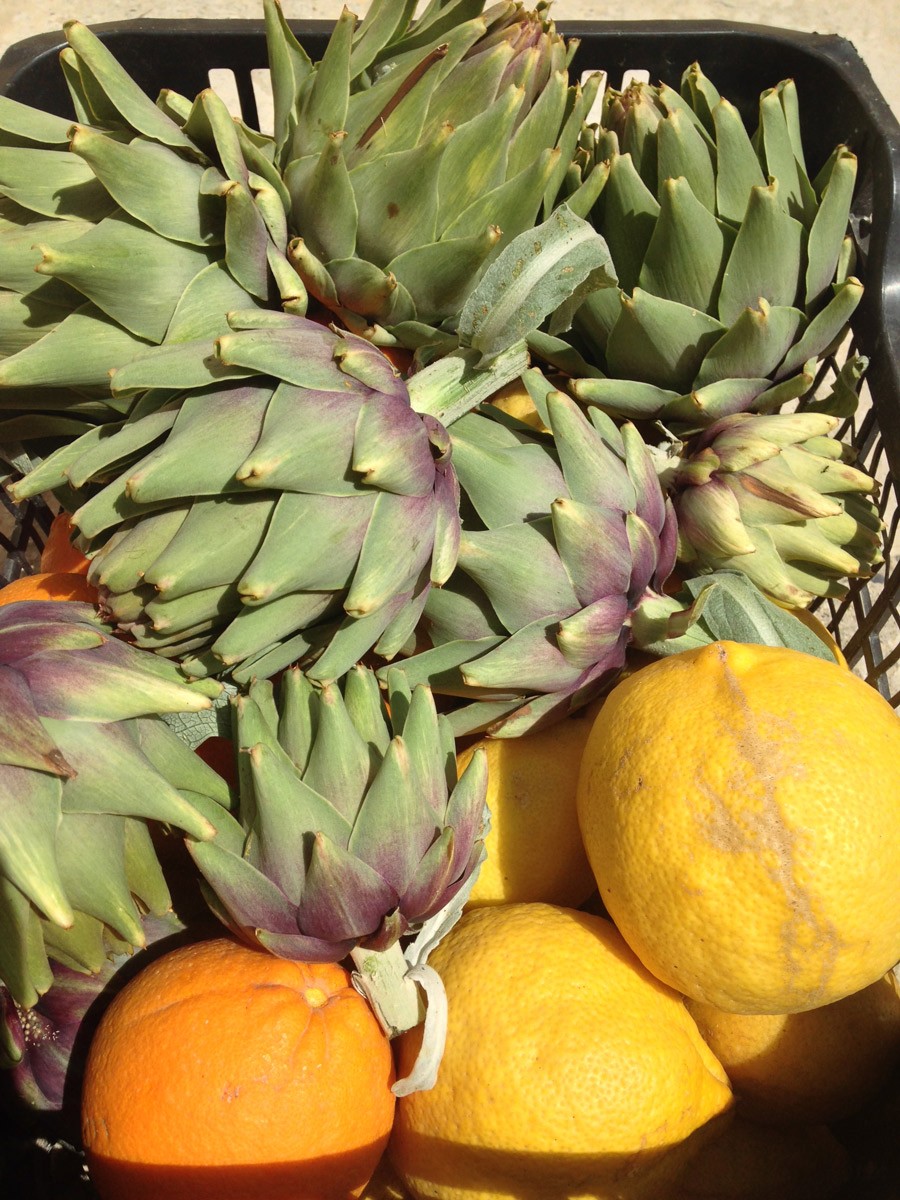 The cornstarch thickens up the sauce created from the extra virgin olive oil and lemon and makes it a creamy sauce that is light, and so flavorful. This is a perfect example of the kind of food people in Crete eat on a daily basis. Everything is fresh and seasonal, and cooked in lots of extra virgin olive oil. Fresh herbs and citrus from the Cretan earth flavor the dish. The only ingredient from the store is the cornstarch. The Mediterranean diet stresses seasonal ingredients and as much local fresh produce as possible. This recipe is from our cookbook, Foods of Crete: Traditional Recipes from the Healthiest People in the World. You can find over 100 healthy, traditional recipes like this artichoke recipe in the Foods of Crete! Check it out here!
I would serve this dish with good bread for dipping, a simple cucumber salad, and a glass of white wine.
Here is another artichoke recipe you'll love!
Warm Red Bliss Potato Salad with Artichokes, Capers, and Lemony Dill Vinaigrette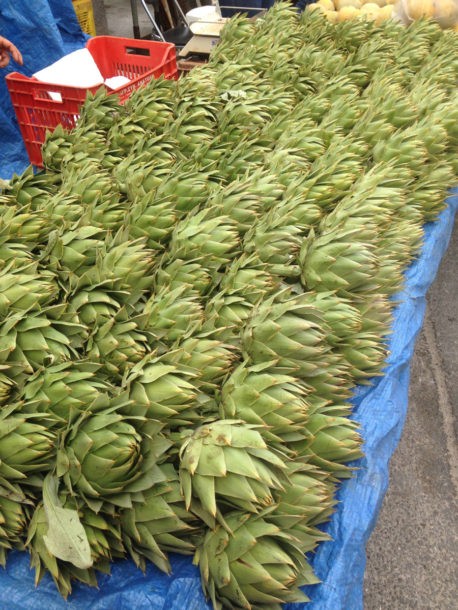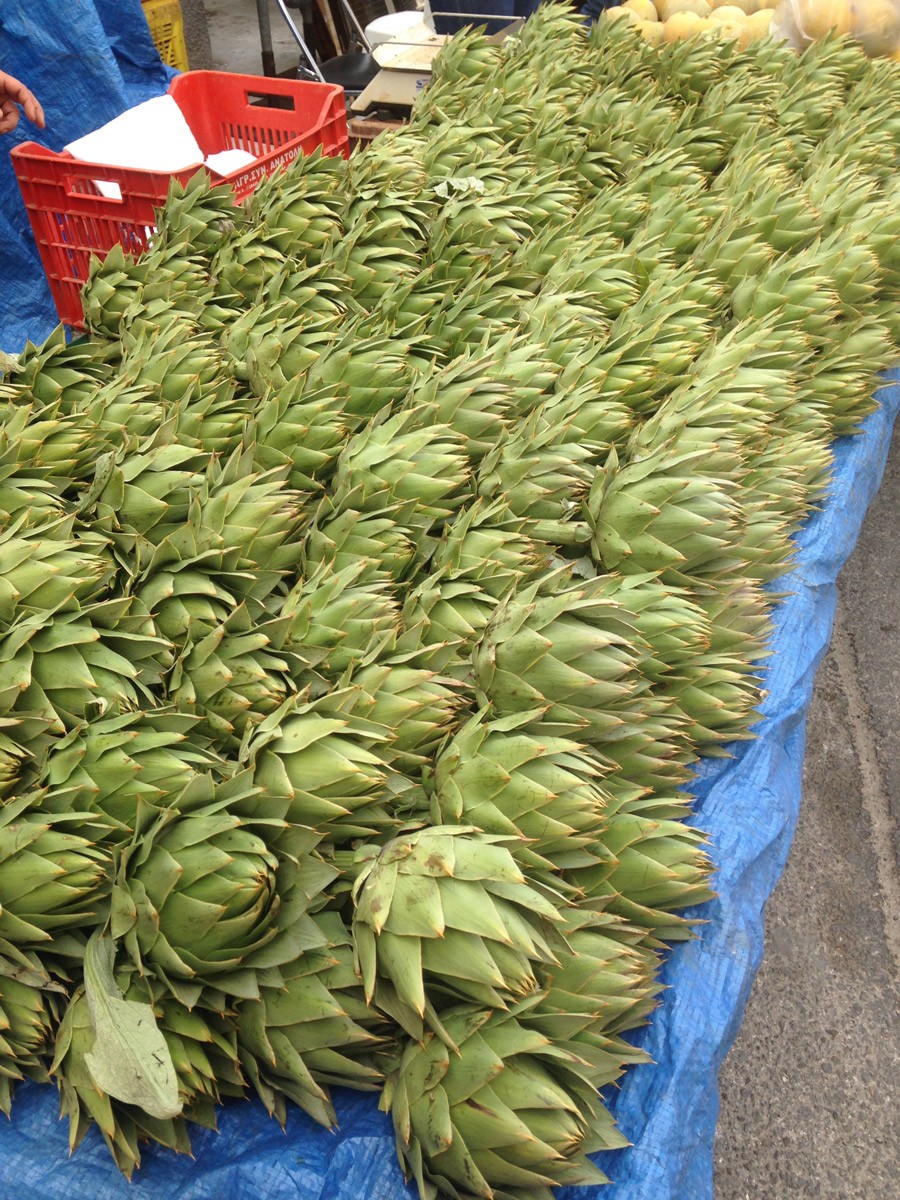 Recipe photo credit: Christine Dutton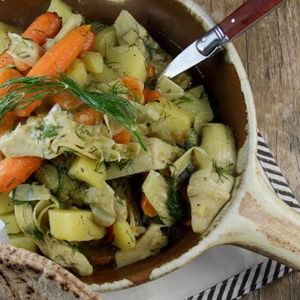 Artichokes, Green Peas, and Potatoes
Ingredients
1

pound

artichoke hearts, fresh or canned (drained)

4

green onions, chopped

2

carrots, peeled and sliced into thin rounds

1/2

cup

extra virgin olive oil 

1/2

cup

dill, stems removed and chopped

2-3

medium

potatoes, cut in 1/4's

1/2

cup

fresh lemon juice