This Fennel Crusted Branzino comes from our guest blogger Ambra Torelli from Little Bites of Beauty. Born and raised in Italy and now living in the US, Ambra is passionate about healthy, gluten and dairy free food and living. She has an MA and a PhD in Italian Studies and used to teach Italian Language and Culture at UCF in Orlando, FL. Through her blog, cooking classes and coaching, she has helped thousands of people reach their healthy eating goals.
In Italy, fennel is a widely used vegetable. You find it in soups, shaved raw in salads, or slow cooked and served soft to perfection as a delicious side for a typical Sunday lunch. I also love to shred it and use it to coat baked fish, as it's a great way to flavor and add vegetables to your protein. When I am in the US, and it's sometimes hard to find fennels, I like to replace this vegetable for parsnips (fun fact: I try to eat as many as I can when I am in the States, because in Italy they are extremely rare to find).
If you do happen to find fennels, here's a tip for you: when you remove the stems don't discard them. Store them in your freezer and use them next time you make a broth or a stock as they'll give it an amazing flavor. I always share this tip during my live virtual cooking classes (my "Melt-in-your-mouth Fennels" are one of the dishes my students love the most), and people love their fennel-flavored broth!
I love this branzino recipe because it's extremely simple and it comes out great all the time. Serve it with a fresh salad and you'll have the perfect "secondo", Italian style ;)
Check out some of our other Italian recipes below:
Risotto Radicchio and Gorgonzola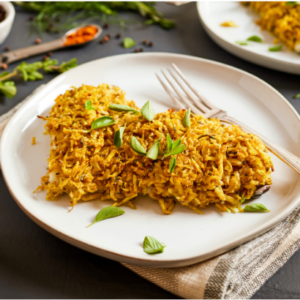 Fennel Crusted Branzino (Italian White Fish)