Walking around any city in Greece, you will soon realize there are beautiful bakeries everywhere serving tray after tray of syrup-laden desserts. The most popular Greek dessert is baklava. Famous for its flaky phyllo dough, rich nutty filling, and sweet syrup, baklava is the ultimate Greek dessert. Many people have only had a store-bought, pre-made version of baklava. The real thing is so much better! The store-bought are loaded with preservatives and a list of ingredients too long for comfort. The homemade version uses good quality extra virgin olive oil which I know the store brands aren't using.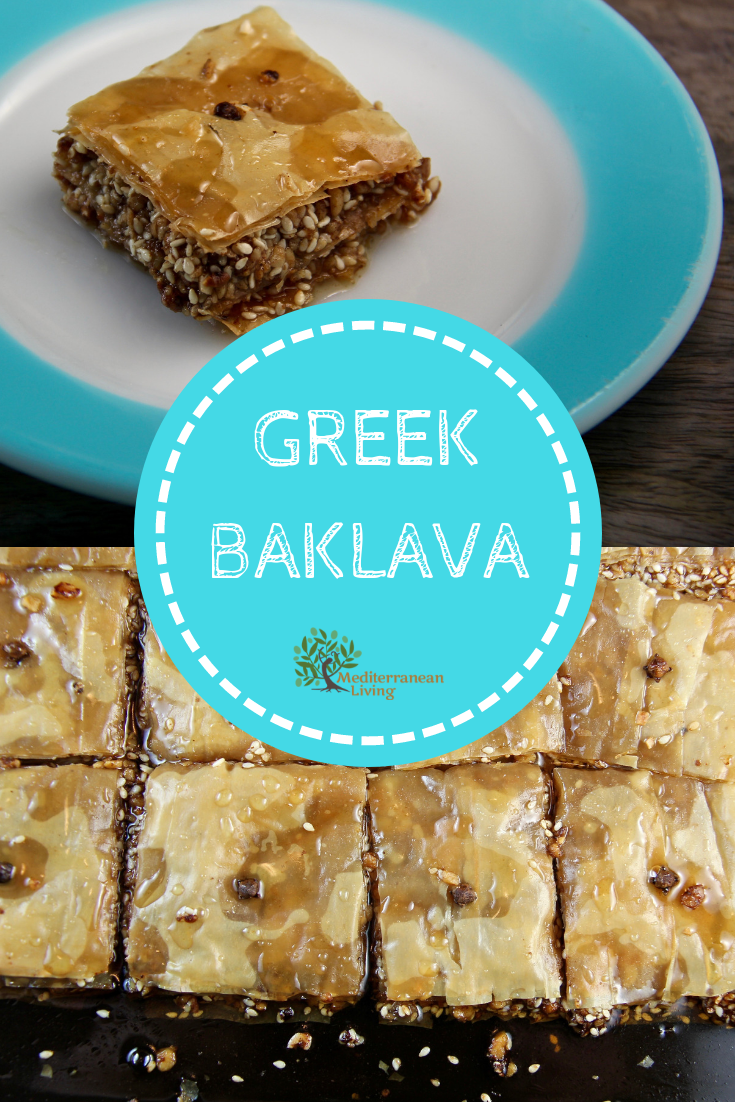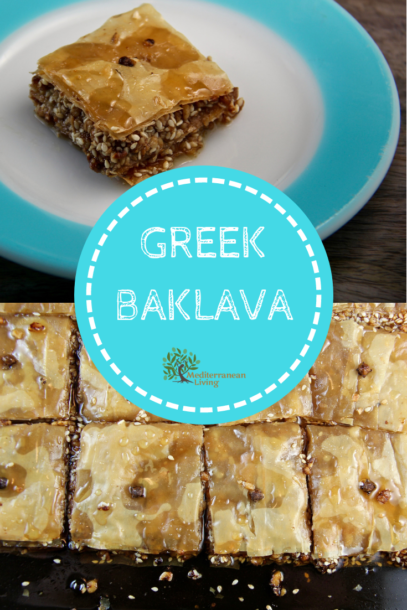 My favorite way to eat Greek baklava is with a nice strong black coffee. The best is a boiled Greek coffee. The sweet baklava contrasts perfectly with the black coffee.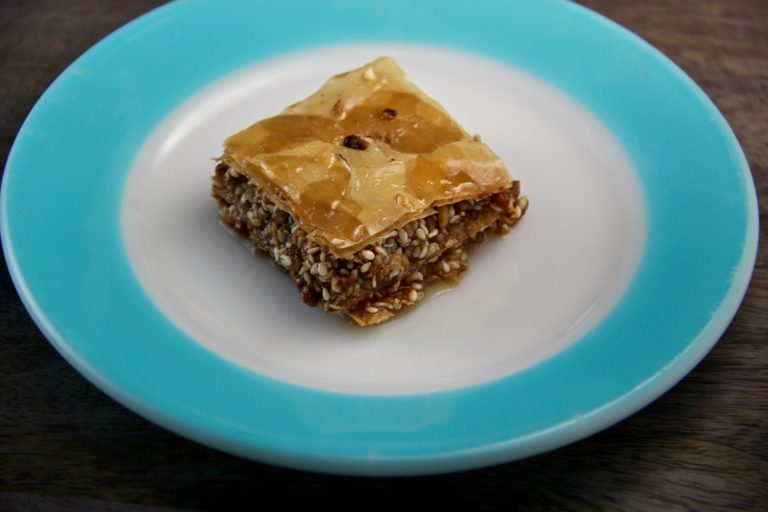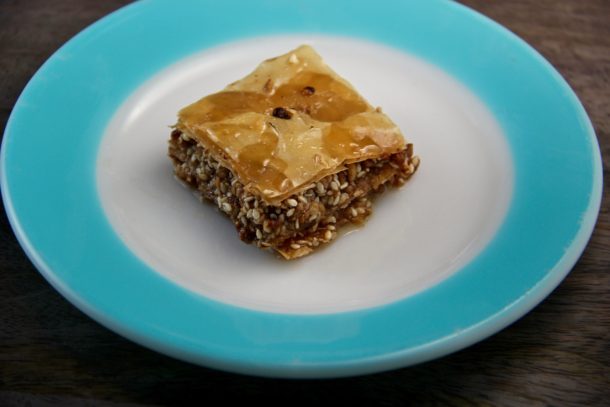 Photo by Christine Dutton
SaveSave
SaveSave
SaveSave
SaveSave
SaveSave
SaveSave
Download our Free e-Book Today!