Beans are huge in the Mediterranean Diet. Fasolakia is a very traditional  Greek dish in the "ladera" family. "Ladera" are foods cooked in a lot of olive oil that are served warm or at room temperature. They are usually cheap to make but very filling and delicious. This is one of the best instant pot recipes i've tried.  Fasolakia is best in the summer when fresh green beans are available. My aunt in Crete likes to add potatoes and zucchini to this dish which makes it more filling. I thought this would be a perfect recipe to adapt for the Instant Pot cooker. This recipe usually takes an hour to cook on the stove. It's amazing how the Instant Pot can fully cook the potatoes and beans in only 15 minutes!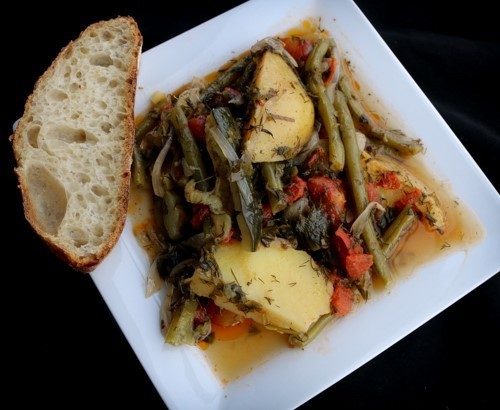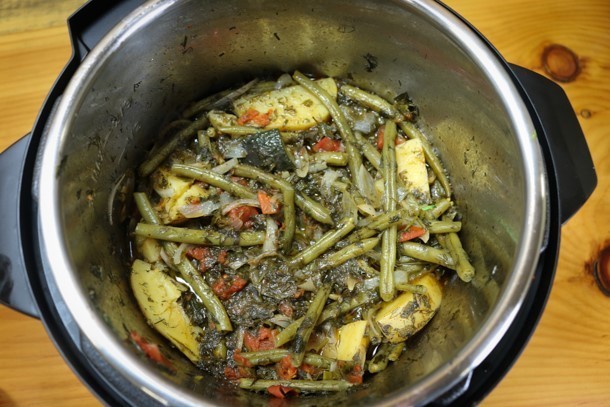 Here are some other ladera and bean recipes to try! (Not Instant Pot)
Bean Burgers with Garlic and Sage (Vegetarian, Gluten Free)
Green Beans with Pork in Slow Cooker
SaveSave
SaveSave
SaveSave
SaveSave
Download our Free e-Book Today!