This week I am experimenting with as many different and creative pesto recipes as I can.  I am starting off with this 30 minute Mediterranean Chicken Pesto Pasta.  The trick to get it all done in 30 minutes is to do things in the right order.
My favorite way to get nice tender chicken breasts in a short period of time is to poach them.  Poached chicken, when done right, is moist and tasty and barely any work at all.  Begin by getting two pots, one for the chicken and one for the pasta.  Start the pasta water first, then using a small pot that will keep the chicken breasts on one layer, add the herbs, chicken and lemon, cover with water and then bring to a boil.  As the chicken is poaching and the pasta water is coming to a boil, start making the pesto.
This is a classic Italian pesto except with a little lemon juice added for extra zing.  Around the time you are done making the pesto, add the pasta to the boiling pasta water.  Once the chicken is done drain the water and let it cool.  Cut the cherry tomatoes in half, cut the chicken into bite sized pieces and then once the pasta is done, drain that.
Add the pasta to a good sized bowl and then add the rest of the ingredients. Mix well and eat right away.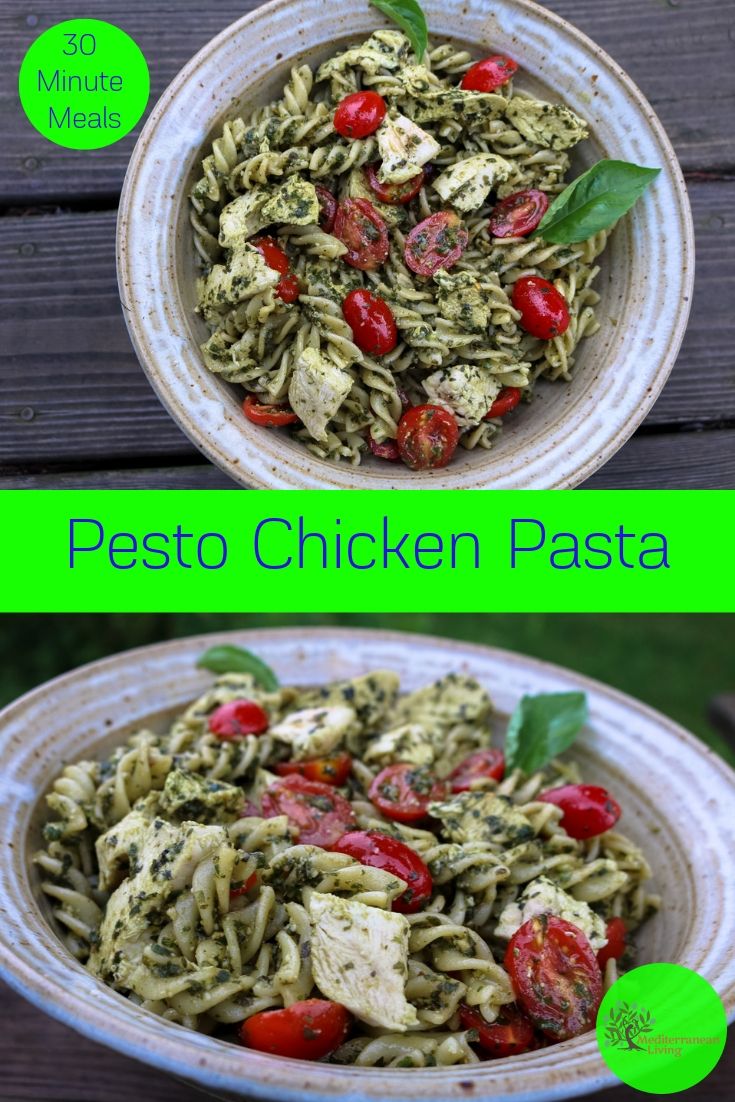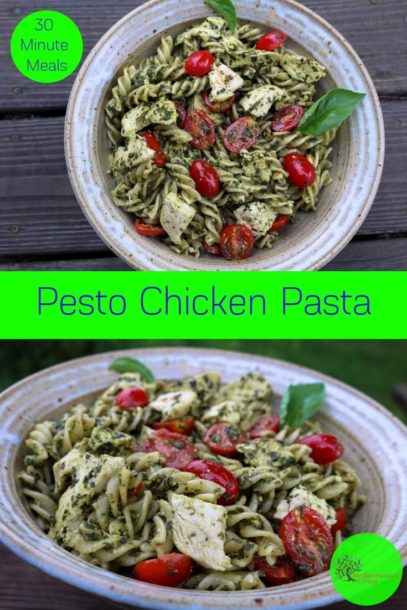 Mediterranean Chicken Pesto Pasta leftovers can be made into a nice chicken pesto pasta salad the next day.  Simply add some thinly sliced red onion and 1 Tablespoon of balsamic vinegar.  If the pasta salad seems dry you can add olive oil.
For some variations on Mediterranean Chicken Pesto Pasta try adding some steamed broccoli florets or shredded carrots.
Serve with a simple salad drizzled with Dijon Vinaigrette and some red wine.
Download our Free e-Book Today!