Pumpkin isn't usually what you think of when you think Mediterranean, but it has its place in the Mediterranean Diet. In Italy for example, they put pumpkin in fresh ravioli. In Greece, they bake pumpkin in between phyllo dough for their version of pumpkin pie. Many American dishes with pumpkin feature lots of butter because that's what our American ancestors had to cook with. Now that we have access to high-quality extra virgin olive oil we can skip or reduce the butter.
This pumpkin dish has some delicious fall flavors that will you love like cinnamon and rosemary. The pumpkin and olive oil are the perfect vehicles for these strong herbs and spices and these enhance the flavor of the pumpkin. This dish is great all Autumn long. For Thanksgiving, this dish is ideal for those people who want to taste the flavors of Thanksgiving, without having to overdo it on the calories and fat.
Enjoy!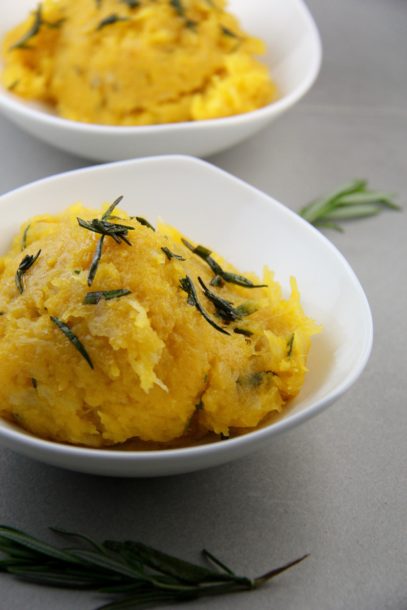 SaveSave
SaveSave
SaveSave
Download our Free e-Book Today!