There are three types of dishes that offer up a lot of opportunity for creativity without a lot of risk. Those dishes are soup, salad and pasta.
Here's a soup recipe that starts with the basics and brings together all of the vegetables from the garden. Also, you can count on the sausage in this soup to get your tastebuds dancing. Which is why we like sausage soups so much at Mediterranean Living.
This soup is easy to prepare and a great option for first time soup cooks. One recipe makes two meals for four.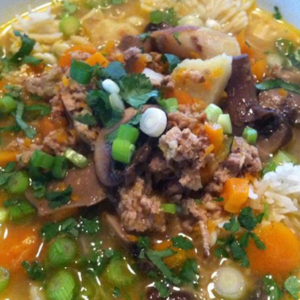 Sausage and Vegetable Soup with Rice