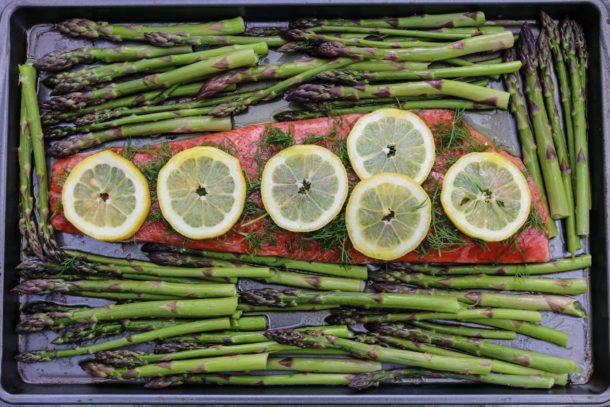 Now I know a lot of you think salmon isn't a Mediterranean food because it wasn't traditionally eaten in the Mediterranean diet. While that may be true, times are changing and diets can change! Salmon is widely available in the Mediterranean today and while it may be imported, it just goes so well with Mediterranean flavors! This sheet pan salmon has been my go-to salmon recipe since I was a little kid. It really doesn't get much simpler than this. Dill, lemon, and olive oil give the salmon a delicious taste without overpowering it. I fill up the sides of the sheet pan with whatever vegetable is in season.  The asparagus in this sheet pan salmon recipe can be substituted with summer squash, zucchini, thinly sliced potatoes, eggplant or any other fast cooking vegetable.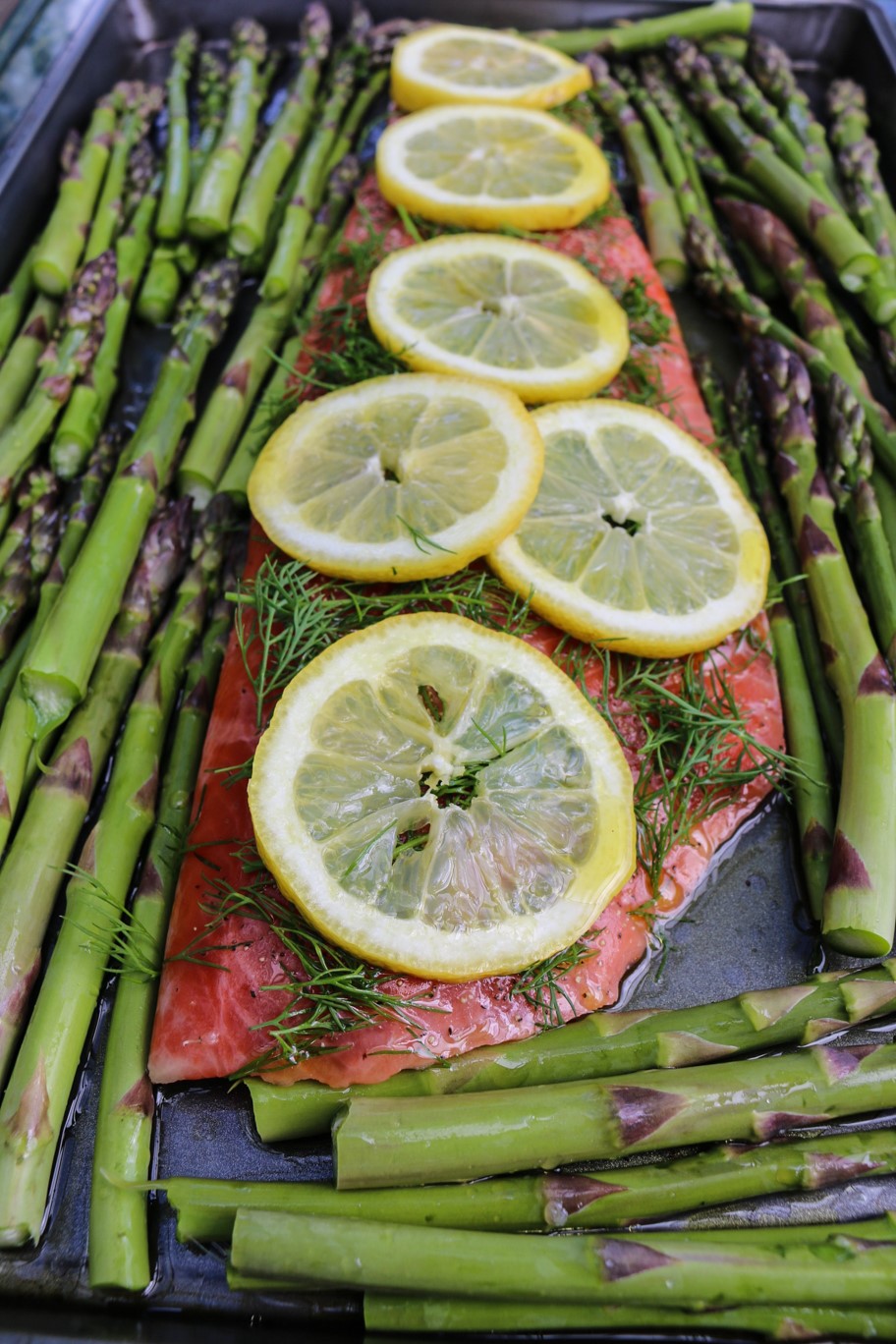 Driving around western Massachusetts at this time of year you see signs for fresh local asparagus around every corner. There are farm stands everywhere selling the famous local asparagus. There are even festivals dedicated to the stuff. I always try and cook what's in season and the great thing about asparagus is it takes about the same time to cook as the salmon does. The tips of the asparagus get a little crispy and crunchy from roasting in the extra virgin olive oil.
There are so many advantages of using a sheet pan for this recipe.  The presentation of sheet pan salmon with the lemon slices on top and the asparagus filling up the rest of the pan looks amazing. I never serve this in any other dish except the sheet pan. This not only impresses your guests, but it makes for a super easy clean-up because the sheet pan is the only pan you'll dirty with this recipe. I like to serve this recipe with rice, a Greek salad, and a bottle of white wine.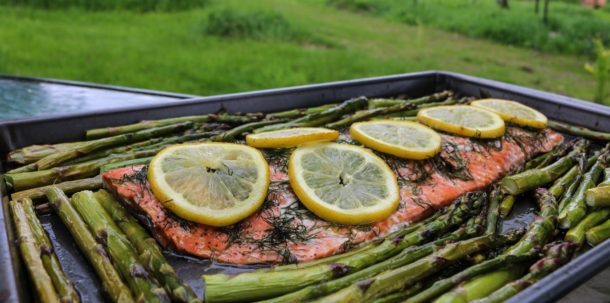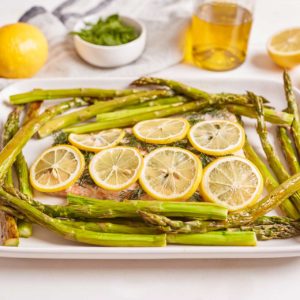 Sheet Pan Salmon with Asparagus, Lemon, and Dill