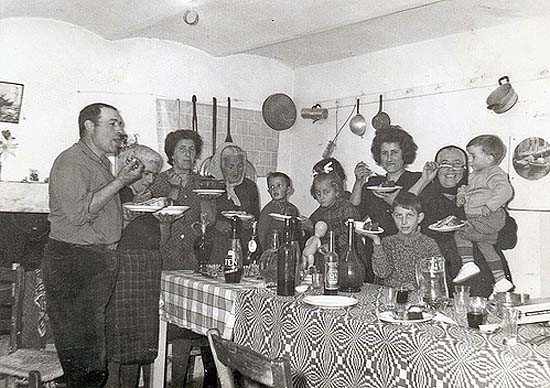 The Mediterranean Lifestyle is about much more than just diet.  It is a way of being.
It is hard to really understand it unless you actually go to the Mediterranean region, get away from the touristy areas, and spend some time in small villages.  Here, as you walk down the road, you will be invited into people's homes and offered food and drink and cheer.  You will see people gathered to help their neighbors pick olives or grapes for wine.  You will watch families getting their exercise by picking greens or herbs for teas and then you will be invited to eat with the family and the extended family.  It is a good way of living and it is something to aspire to not only for our physical health, but also for our emotional and spiritual well-being.
I have put together some principles of living the Mediterranean way.  I may add to these over time, but this is what I have for now.
I have also created a mission statement for this blog:  To Live and Help Others Live the Mediterranean Lifestyle Principles.
The Mediterranean Lifestyle Principles
by Bill Bradley, R.D., L.D.N.
Eat to Live, Eat to Celebrate
Be a part of Community
Be Generous
Have Faith
Be Self-Sufficient
Relax
Move
Be Hungry (for life, in life)
These are the principles that this blog will be based on.  We will go into the details of each over time.  Join me on the journey!
Bill Bradley, R.D., L.D.N.
Download our Free e-Book Today!