I ate this baked eggplant many times in Nafpaktos in central Greece. I was told by my study abroad program director that Nafpaktos has the best eggplant in Greece.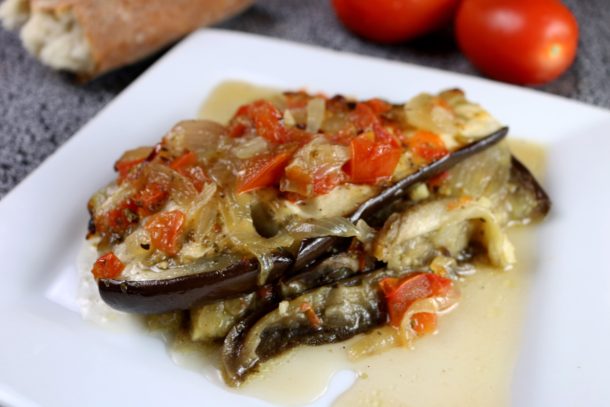 The caramelized onions add sweetness to the otherwise bitter eggplant. The great thing about this dish is that it's so rustic, that you can easily alter the quantities of garlic, oil, onions, and oregano to suit your taste buds. Some people love a ton of garlic and they can do their thing. Some people might only use half a clove and that works too.
I'm usually pretty extravagant with the olive oil because it's a purely vegetable dish so it needs a lot of olive oil. Get a crusty fresh loaf of bread to dip in the juices.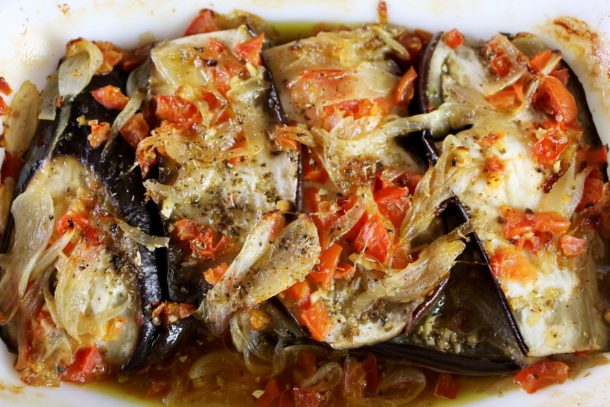 Other articles/videos by George Zikos
George's Culinary Perspective of Thessaloniki
SaveSave
SaveSave
SaveSave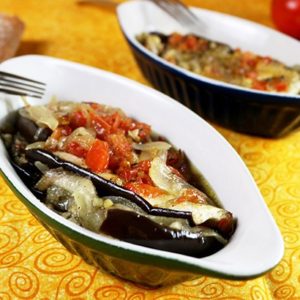 Baked Eggplant with Caramelized Onions (Central Greece)