A very traditional Greek Easter lamb recipe that is served Holy Saturday after church, around midnight, is magiritsa. This soup is traditionally made with the intestines of the lamb. I've substituted the intestines with regular lamb meat in this soup. The broth is an extremely delicious avgolemono (egg-lemon) with lots of extra virgin olive oil, dill, and romaine lettuce. This is the first meat dish that is eaten after the 40-day lent, with the spit-roasted lamb coming the next day. This soup reminds me of my grandparents' house because they would often have a soup similar to this with pork instead of lamb, and with big pieces of artichokes. They made that soup throughout the year, and they made magiritsa for Easter. The taste brings me back to visiting them as a kid and them feeding me traditional Greek foods that I was so anxious to eat.  I want to thank Koula for sending this recipe and bringing back so many good memories of my Yia Yia's (Grandmother's) cooking.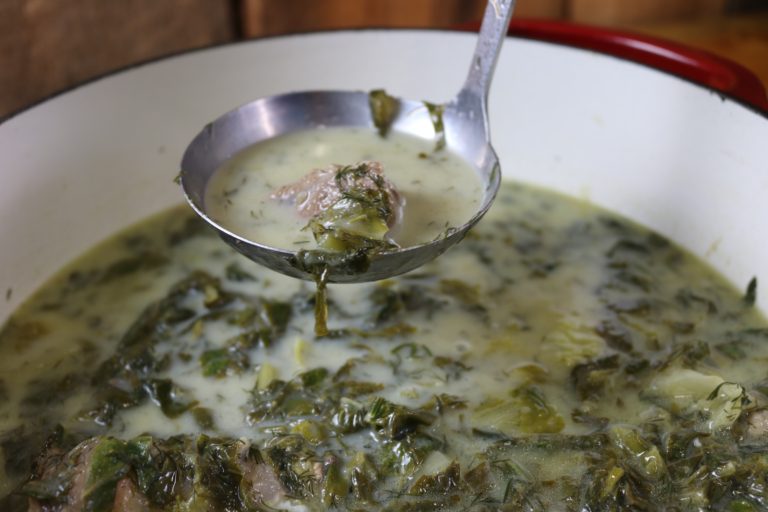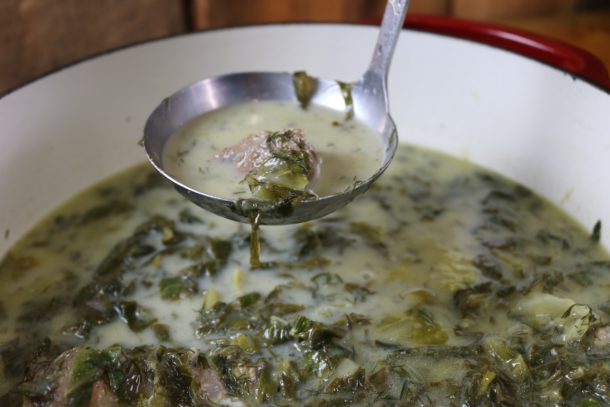 Here are some other lamb recipes to try!
Greek Lamb, Tomato, and Onion Kabobs (Island of Crete)
Lamb Stew With Spinach & Garbanzos
SaveSave
SaveSave
SaveSave
SaveSave
SaveSave
SaveSave
Download our Free e-Book Today!