This honey walnut salad is one of my favorite salads to make because of its combo of tangy and sweet flavors.  Eat this when you want to have a complete meal that will give you lots of energy or as a side dish packed with vital nutrients.  The roasted honey walnuts give this salad an amazing crunch.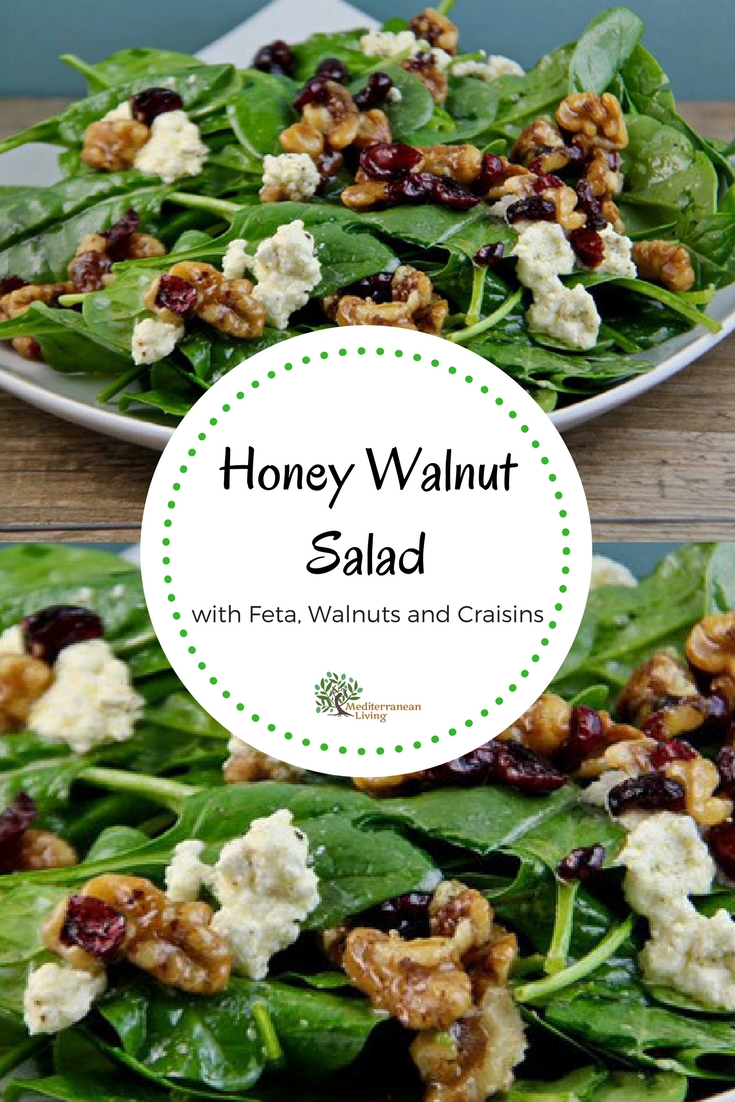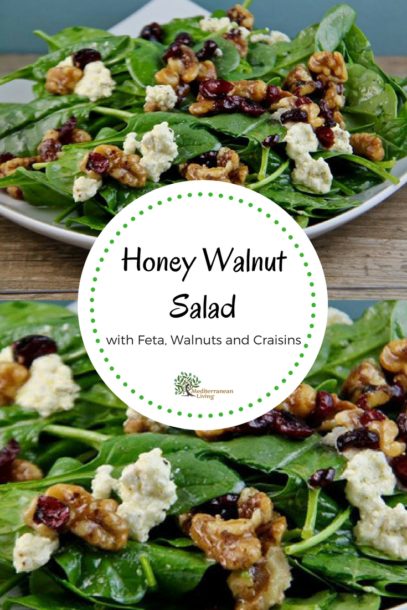 It is perfect for lunch or as a side for a simple meat, chicken, fish or bean meal.  At lunch time I will have a slice of bread with it.  It also goes great with soups such as:
Tuscan White Bean Soup with Sausage and Kale
Zucchini Basil Soup with Lemon
Chicken Leek Soup with White Wine
Lentil Soup with Olive Oil and Orange
Greek White Bean Soup with Orange Slices and Olive Oil.
Download our Free e-Book Today!