I love to cook, but I don't always love to cook.  Sometimes, I want something yummy with the least amount of work possible.  This Ziti with Roasted Cherry Tomatoes and Eggplant is one of those recipes that tastes like you've worked on it more than you actually have.  It is a super simple recipe!  Preheat the oven, slice the eggplant, onion and garlic and roast it along with cherry tomatoes for an hour.  Add to pasta and you are done.  Simplicity at it's best.
If you want to add a salad then go for something simple like a lettuce and cucumber salad with our Honey Dijon Vinaigrette or roast some broccoli in the oven while you are roasting the veggies for this recipe.
Roasted cherry tomatoes are one of my favorite pasta sauces, but you can also serve this recipe with rice or even with potatoes or as a side dish with meat.  Roasted cherry tomatoes and eggplant would go very nicely with steak tips or chicken souvlaki.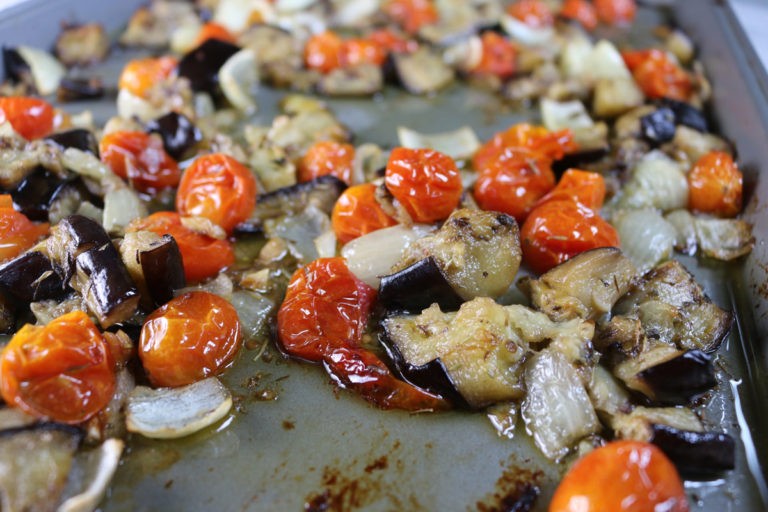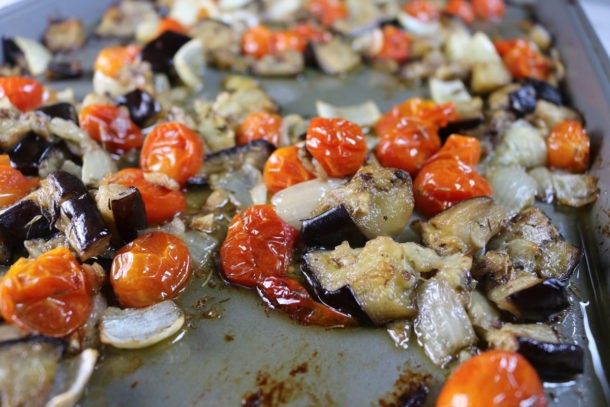 Download our Free e-Book Today!