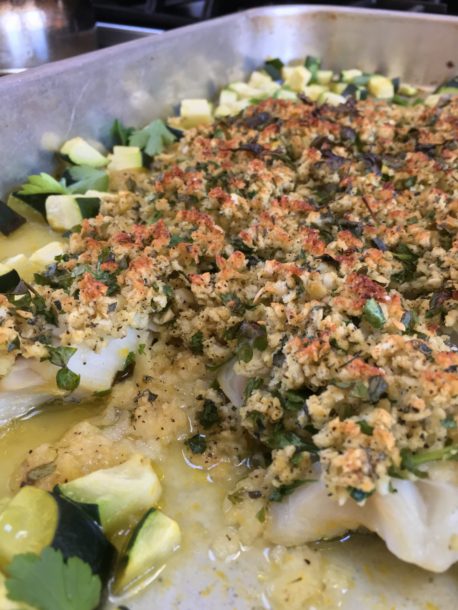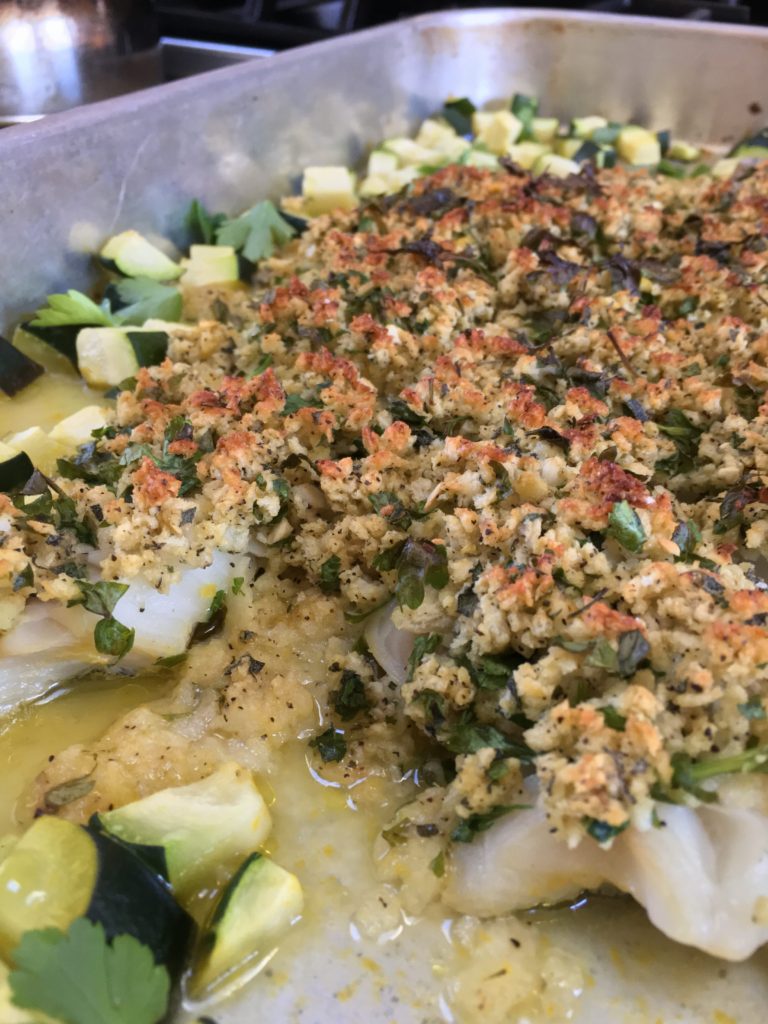 This recipe was inspired by those delicious but heavy on the belly baked haddock dinners from American pubs that are loaded with butter topped with a Ritz cracker crust. I had some beautiful, ocean caught haddock but didn't have a lot of time to cook so I came up with this healthier Mediterranean based version. Instead of flavoring the breadcrumbs with a bunch of butter, I wanted to flavor it with herbs and citrus. I used panko breadcrumbs because I love the consistency and crunch that panko has.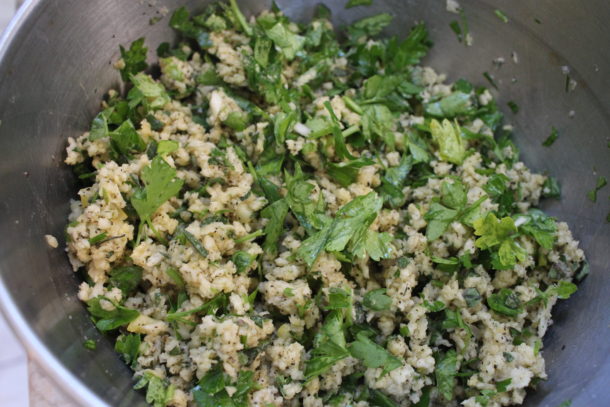 The most unique and best part about this recipe to me is the lemon rind. I've never really cooked with the rind before. It adds such a strong citrus flavor to the panko mixture that you don't need to constantly squeeze on extra lemon juice while you're eating it. There is also lemon juice in the mixture to add more citrus and give it some moisture.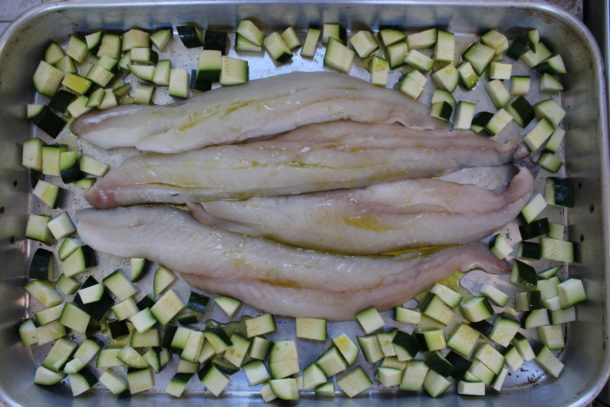 I used fresh oregano instead of dried oregano because fresh oregano has a much more potent flavor and aroma than dried. I wanted a strong herb flavor to come through so I thought the fresh oregano would be perfect. The fresh parsley pairs with the oregano well and it gives the mixture a bright green color.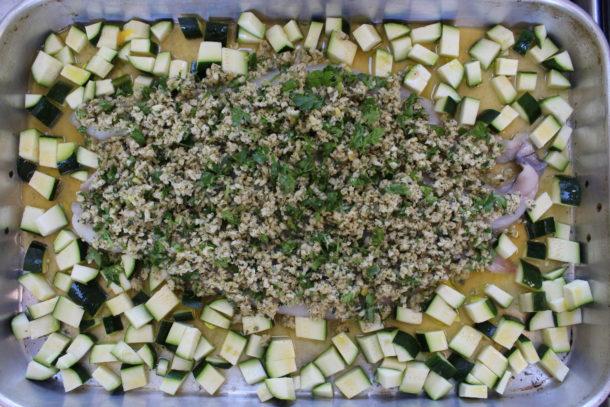 In order to keep the fish moist and to add even more citrus flavor I added a little freshly squeezed orange juice to the bottom of the pan. This also adds a ton of flavor to the zucchini. You don't have to use zucchini for this recipe, you can really use any vegetable you want, as long as it's cut small enough to cook in the same time as the fish.
I like to serve this dish with roasted or fried potatoes and a salad. Here are some great side suggestions to pair with this baked haddock.  Happy Eating!
Sides:
Orange Lemon Potatoes (Island of Crete)
Mediterranean Fried Potato, Tomato, and Arugula Salad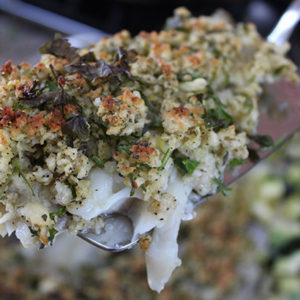 Sheet Pan Baked Haddock with Panko Herb Crust
Ingredients
1 1/2

cups

panko breadcrumbs

1

egg

1/2

bunch