This is one of my favorite vegan lentil recipes, and it was created by my twin sister, Arianna. She has been vegan for 4 years now and being vegan has propelled her into being an amazing cook. Sometimes I'm a little skeptical about trying a vegan version of a meat dish, however, I was so surprised at how much this tastes and feels like meat sauce. She told me there are a couple ways that make this vegan lentil meat sauce taste so meaty. First, baby bella or portobello mushrooms are a must for this sauce because they already have such a meaty flavor and texture. This is why you see people use portobello mushrooms as burgers.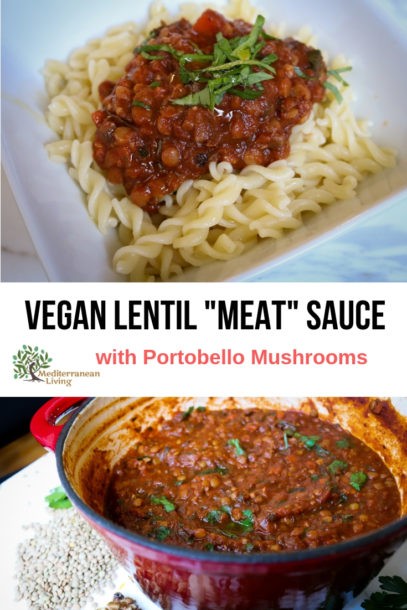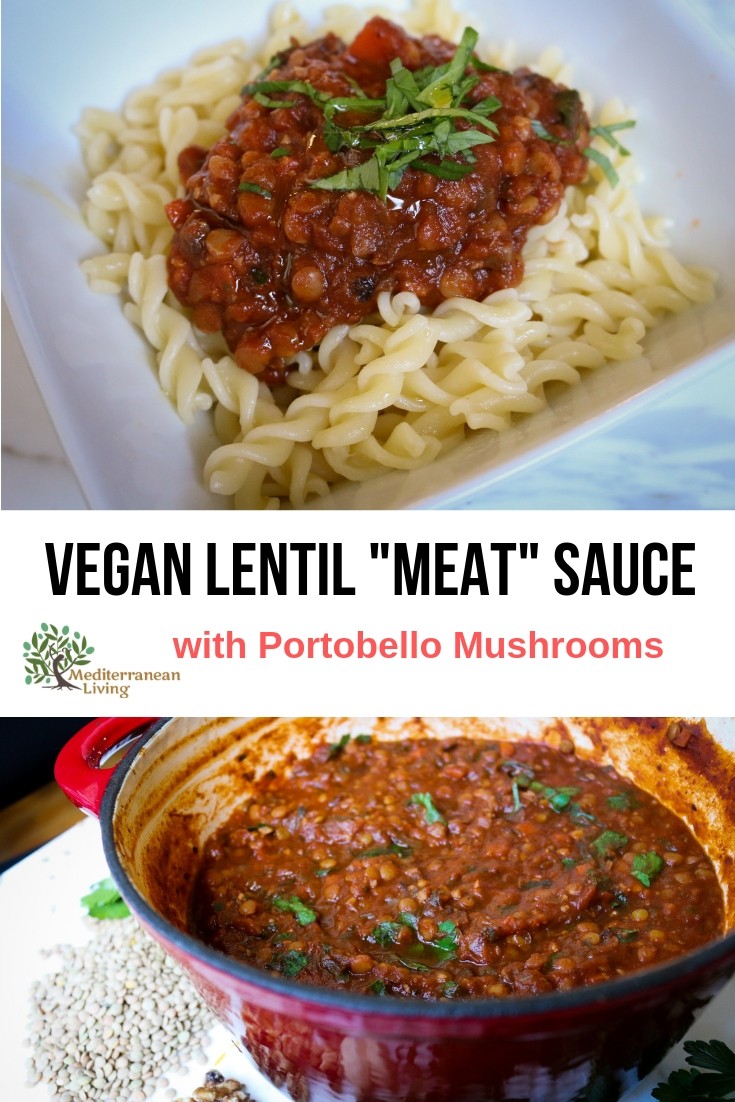 Second is adding soy sauce to the mushrooms while they saute. The dark soy sauce brings out even more meatiness in the mushrooms and gives you that beautiful umami flavor. By using these two simple ingredients, baby bella mushrooms and soy sauce, you will be amazed at how similar this vegan lentil meat sauce tastes like a real meat sauce.
What I also love about this recipe is how versatile it is. This can be used to make breakfast, lunch, and dinner. It's the perfect meal prep food that you can use throughout the week. For breakfast, you can add some of this meat sauce to a saute pan and poach a few eggs in the sauce. This is similar to Shakshuka, a traditional Moroccan breakfast recipe. For lunch, you can simmer this meat sauce with some veggie broth to turn it into a lentil soup. It really is that easy. Lastly for dinner, just eating this lentil meat sauce on top of your favorite pasta is a delicious healthy dinner option.
I want to thank my sister Arianna for sharing this recipe with Mediterranean Living. You can check out more vegan recipes on Mediterranean Living here:
Mediterranean Living Vegan Recipes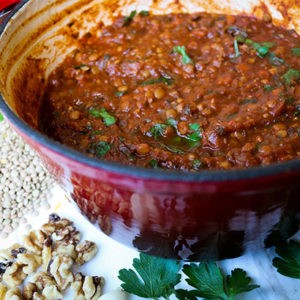 Vegan Lentil 'Meat' Sauce with Portobello Mushrooms
Ingredients
1

cup

dry lentils

3

tbsp

Extra virgin olive oil

1

medium

onion

1/2

tsp

sea salt

2

tsp

dried oregano

1

tbsp

soy sauce

1-10

ounces

package baby bella mushrooms, finely minced

2

carrots, finely minced

1

bell pepper, finely minced

2

cloves

garlic, finely minced

1/3

cup

water

1/2

small can

tomato paste

28

ounces

can crushed tomatoes