"What's for breakfast?"
The question I get asked most about the Mediterranean Diet is: "What do they eat for Breakfast?".  It's easy to see why there is confusion.  I probably have over 100 different Mediterranean Diet cookbooks from all over the Mediterranean and rarely is there even one Mediterranean Diet breakfast recipe.  If you look on-line you will often find "Mediterranean Diet Breakfasts", but they are often far from what is actually eaten there.  Here are 7 of our favorite traditional Mediterranean breakfasts.  Most of them are easy to make and can be eaten for brunch, lunch or dinner as well.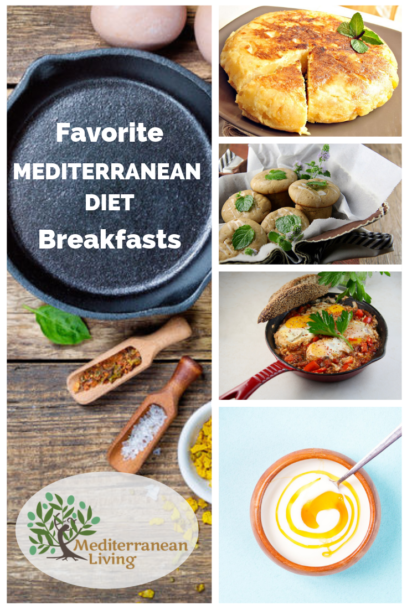 Spanish Tortilla (Potato Omelet Pie from Spain)
I have loved making Spanish Tortilla ever since I learned how to make it when I was 20 years old and living in Spain.  It is definitely a weekend brunch kind of breakfast, best served with bread and tomato salad.  It is the best of classic rustic Spanish cooking.
Spanish Tortilla (Potato Omelet Pie) (Spain)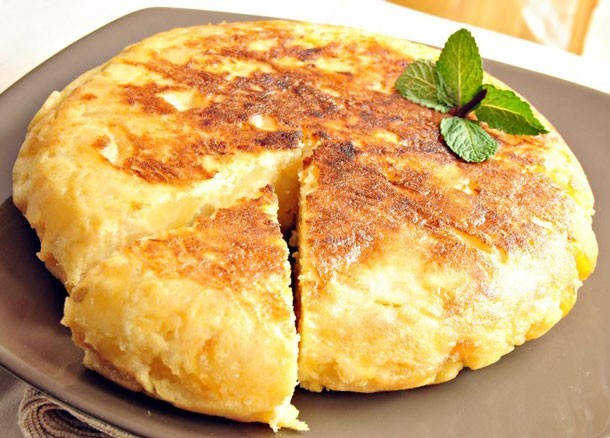 Cappuccino Muffins (Italy)
What could be better with your coffee than more coffee!  The only thing you will  need to be careful with when you make this easy recipe is not to eat them all in one sitting!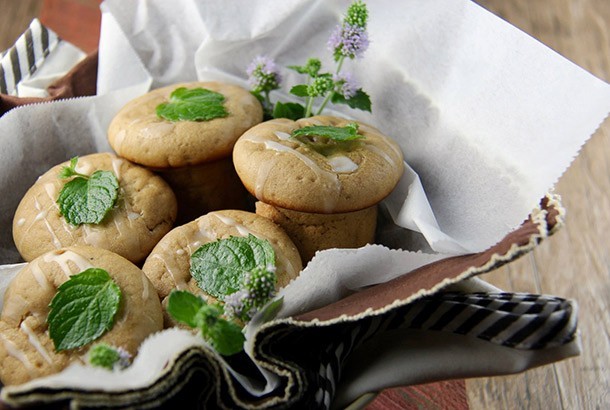 Greek Yogurt with Honey (Greece)
The first time I had this on the Greek Island of Crete, I thought it tasted better than any ice cream sunday I had ever eaten.  It really is that good!  You want to make sure you have real thick, full fat Greek yogurt and a high quality honey to really experience the true goodness of this simple Mediterranean Diet breakfast.  I recommend the Fage brand of yogurt and, if possible, a local raw honey.  You can also add fruit and nuts to the honey/yogurt mixture to make it more filling.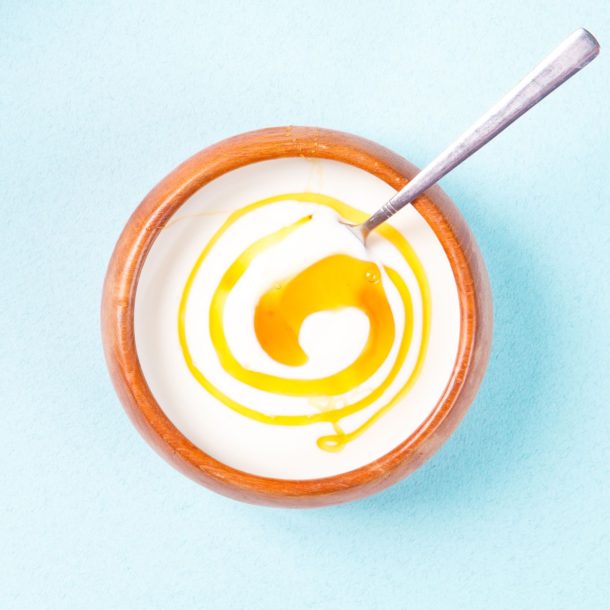 Ful Medames (Egypt)
Most of us would not think to eat beans for breakfast, but in Egypt, it is what is eaten daily for breakfast.  I think if you try Claudia Roden's Ful Medames recipe you will be convinced!  I like to add quartered hard boiled eggs and pita bread (with olive oil) to fill out the meal.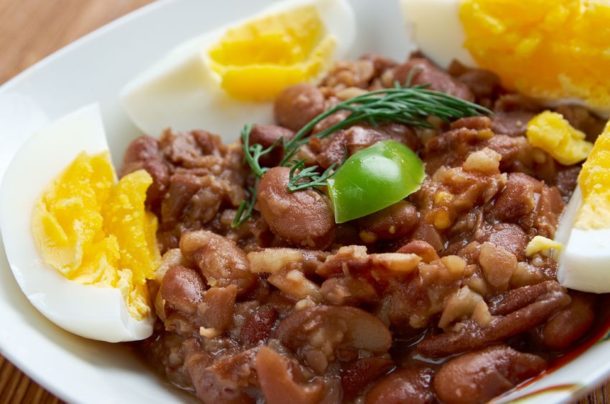 Shakshuka (Eggs baked with Tomatoes from Morocco)
Shakshuka is one of my favorite Mediterranean breakfasts of all time.  It is simple, quick to make and has an amazingly authentic taste.  Nothing beats fresh tomatoes stewed in extra virgin olive oil, cumin, smoked paprika all spiced up even more with a jalapeño pepper and then topped with sunny-side up eggs.  This is another meal to save for the weekend brunch!
Shakshuka (Eggs baked with Tomatoes) (Morocco)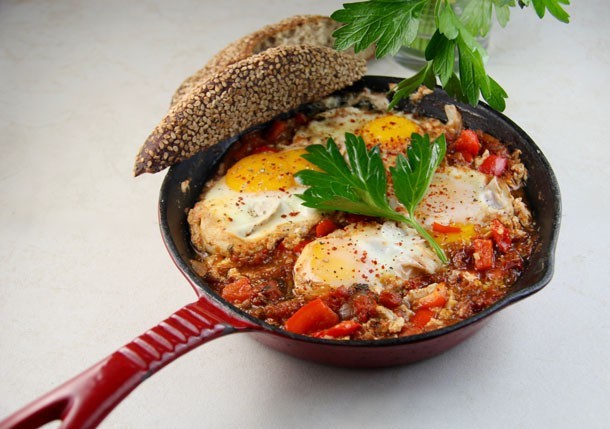 Roasted Red Pepper Olive Tapenade and Mozzarella on Toast
This is for the cook who might love avocado on toast, but would like to get a bit more creative.  Although this can be eaten for lunch as well, I enjoy it best at breakfast.  I usually make the tapenade ahead of time and then I can put together the rest of the recipe in under 10 minutes.
Roasted Red Pepper Olive Tapenade and Mozzarella on Toast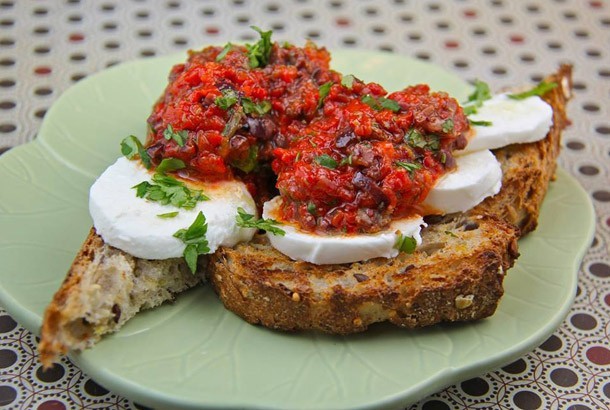 Eggs with Tomatoes, Olives and Feta (Greece)
This easy and quick breakfast comes from Koula Barydakis and Bill Bradley's cookbook: Foods of Crete: Traditional Recipes from the Healthiest People in the World.  From start to finish, you can experience a traditional Mediterranean Diet breakfast from the island of Crete in 15 minutes.  Another recipe that is delicious with bread and olive oil.
Eggs with Tomatoes, Olives and Feta (Greece)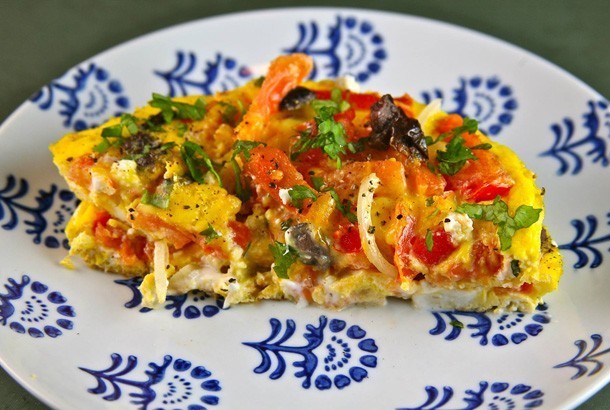 SaveSave
SaveSave
SaveSave
SaveSave
SaveSave
SaveSave
SaveSave
SaveSave
Save