All Recipes or Posts by
Siena Terenzio
Show Recipe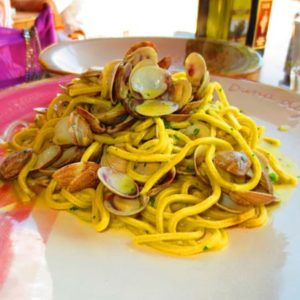 Enjoy Siena Terenzio's Family recipe for Pasta with Clams (Spaghetti Alla Vongole)
Show Post
Siena Terenzio interviews her Italian grandparents about how they ate in Boston when they were children.
Food is meant to be fulfilling and pleasurable and we should enjoy everything we eat, and the act of eating should be a delightful experience.
Italian Frittata Sunday Morning Breakfast From Last Week's Leftovers Traditional Italian frittata is easy to prepare and delicious. Favored for its flexibility, it can be eaten for breakfast, lunch, dinner, or anytime! Serve up as an appetizer or as a side at mealtime.  Although in Italy you may not commonly see a Frittata on a […]
Sign Up For Our Newsletter
Foods of Crete Cook Book
Do you want to eat like the
healthiest people in the world?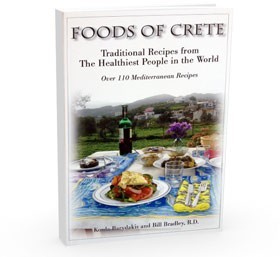 In the 1960's, the Greek island of Crete had the highest longevity rates in the world, the men lived to be the same age as the women and researchers could only find one man on the island who had heart disease.
In our cookbook, Foods of Crete: Traditional Recipes from the Healthiest People in the World you will find over 110 delectable recipes by Koula Barydakis, a chef and cooking teacher from the island and a guide to eating the Mediterranean diet by Bill Bradley, Registered Dietician.
Buy Olive Oil From Crete
Delicious and buttery, this is the oil that can be used for all your cooking needs including sauces, dressings, soups, bread dipping and even baking! Makes everything taste better!