A study came out recently that showed that Italians who ate more pasta tended to lose more weight than those who ate less pasta.  How can this be you may ask?  Isn't pasta the bane of our existence, the thing that many people consider their weak link to losing weight and to eating healthy in general?  Let's take a look at this Cherry Tomato Sauce and Mushroom Pasta recipe and I will show you how and why the Italians are so healthy even though they eat pasta every week.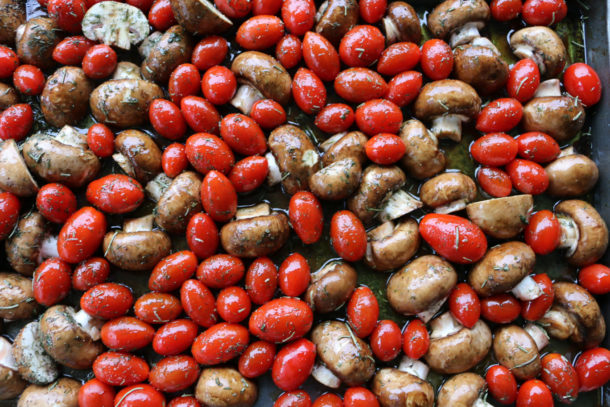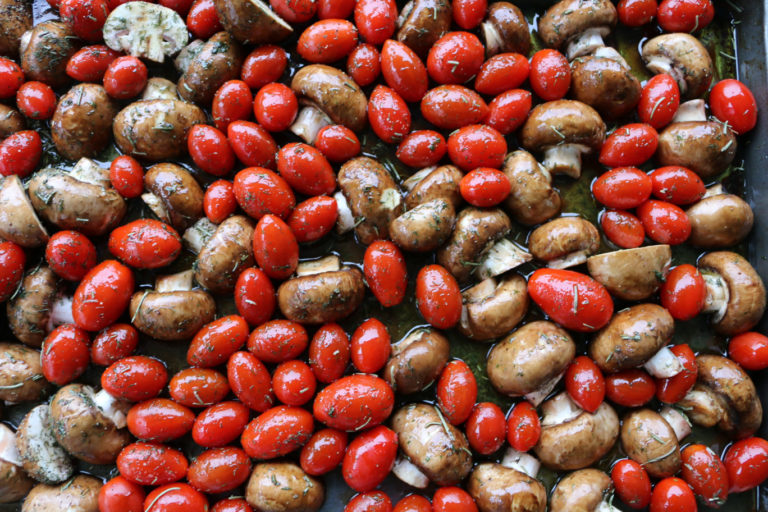 In Italy, a typical pasta meal would look like a serving of pasta (2-3 ounces dry) with lots and lots and lots of vegetables, a small amount of protein and a copious supply of extra virgin olive oil.  If there is bread served, it is a hearty whole grain bread.  Pasta, unlike white bread or white rice has a lower glycemic index meaning it has less of an effect on your blood sugar.  It is generally more filling and coupled with all the vegetables and olive oil it is going to satiate your appetite nicely.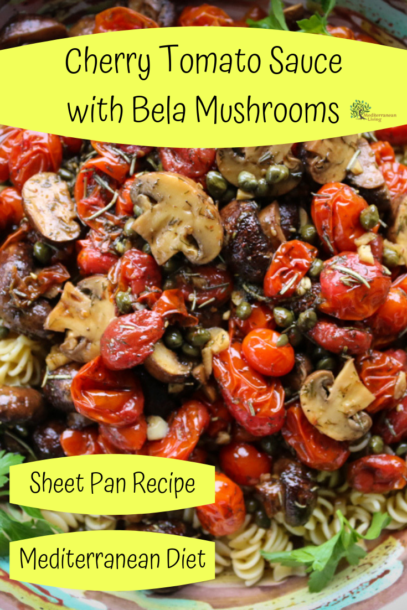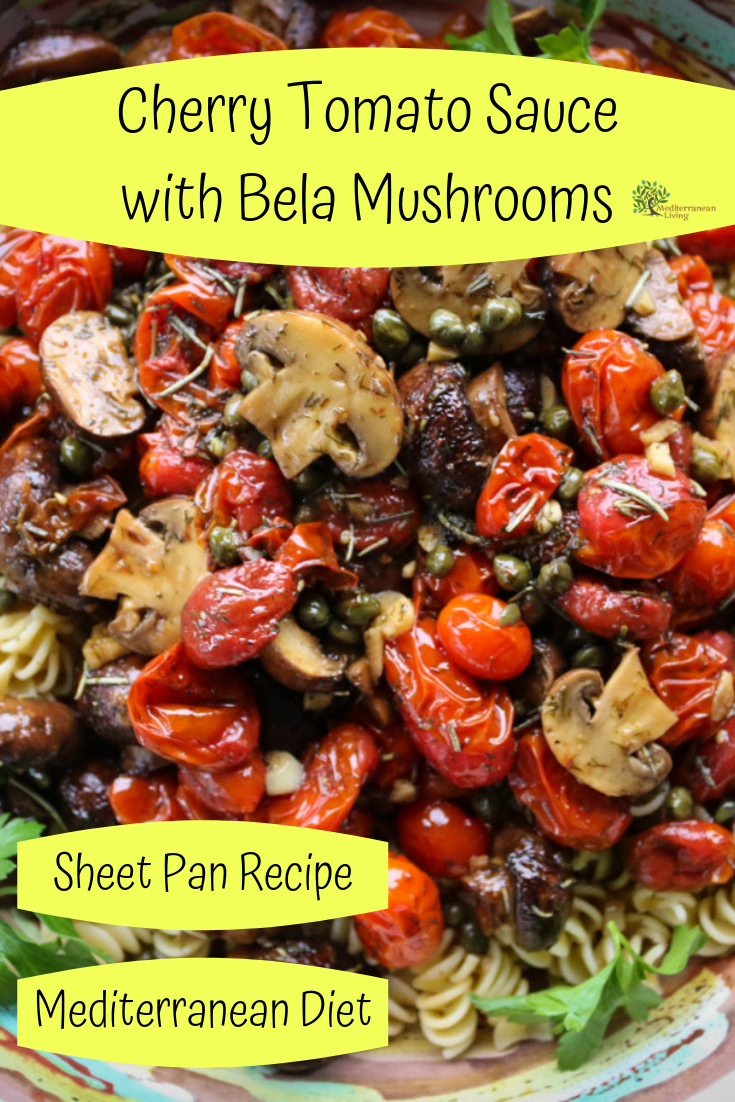 This recipe is loaded with vegetables (cherry tomatoes and baby bela mushrooms), has lots of extra virgin olive oil and also is loaded with anti-inflammatory, pro-digestive herbs (dill and rosemary).  Most Americanized Italian restaurants serve a twisted version of a true Italian meal: 4-5 servings of pasta, maybe 2 servings of vegetables in the form of a salad and lots of white bread.  This restaurant version is one that is not healthy and will definitely lead to weight gain.
A few notes on this recipe:
 Make sure that all the cherry tomatoes have popped after cooking them.  If they haven't popped (broken open) then they can burn your mouth if you eat them right away.
Pour any extra juices from the sheet pan onto the pasta.  It will coat the pasta and add extra flavor to every bite.
I would serve this recipe with a simple salad like this Cucumber-Tomato Salad with Feta and Fresh Mint and maybe even another side of veggies such as Sautéed Swiss Chard with Garlic or Lemony Asparagus with Garlic.
Enjoy the recipe (and I do mean enjoy) in good health and please rate and review!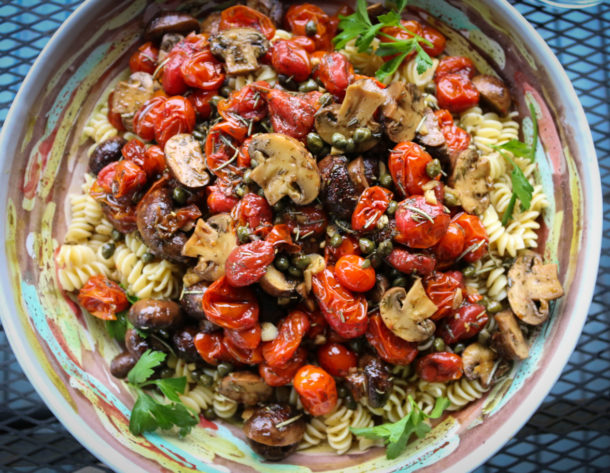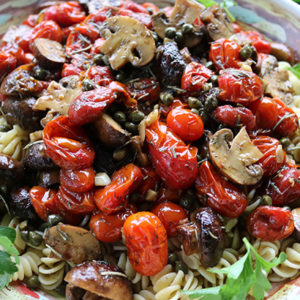 Cherry Tomato Sauce and Bela Mushrooms on Pasta