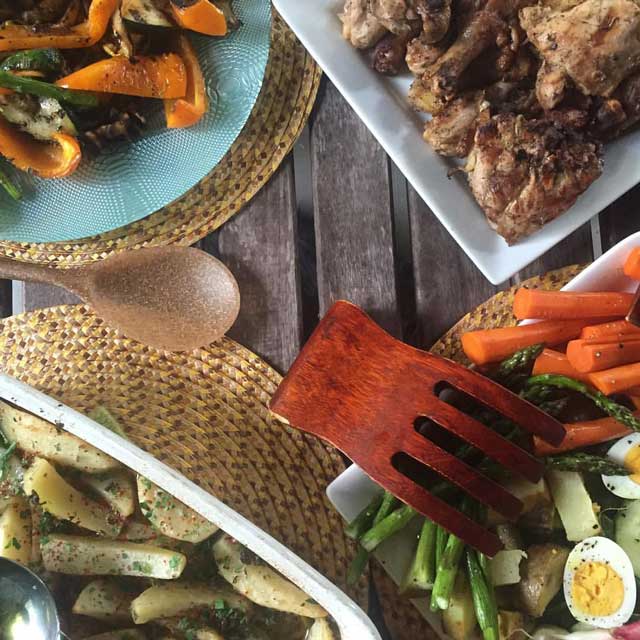 Most of us worry about losing our memory as we age.  While we may experience some memory loss as we get older, a severe deficit can be a sign of dementia or Alzheimer's (the most common form of dementia).   It was once thought that there wasn't much we could do to decrease our risk of dementia, but there are an increasing amount of studies that show that what we eat is vitally important to decreasing our risk.  This week, a study was presented at the Alzheimer's Association Conference in London that showed that those eating a Mediterranean Diet were 30-35% less likely to develop dementia.
This finding is similar to another study showing up to a 40% decreased dementia risk in those most closely following the Mediterranean Diet.
So, what is the real Mediterranean Diet?
The Mediterranean Diet includes the cuisines of every country surrounding the Mediterranean Sea.  The people from these regions are often considered some of the healthiest people in the world.  Yet, if we look closer, we find that the people that live on the islands of the Mediterranean are the healthiest.  This includes the Greek islands of Crete and Ikaria.  Crete, in the 1950's had the highest longevity rates in the world and Ikaria has the highest percentage of people who live to be over 100.  I have spent time living on the island of Crete and recently visited Ikaria.
Here is what I have learned about how to eat in a way that decreases dementia risk by up to 40%: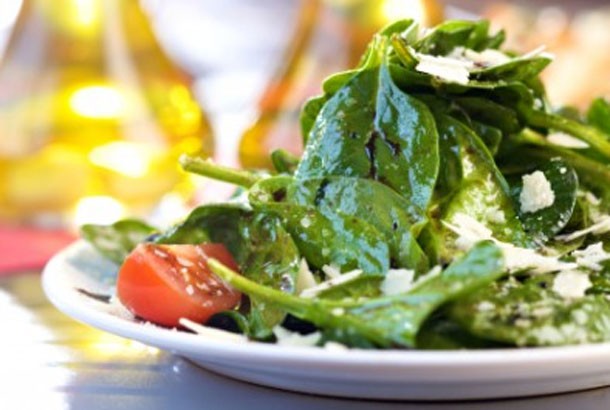 Eat with abandon – The people of the Mediterranean are always excited about food.  What they eat is so delicious and makes them feel so good that every meal is a celebration.
Eat lots of really good olive oil – All the meals of the true Mediterranean Diet are drenched with olive oil.  We went into the mountains of Crete and asked elders what they ate and did throughout the day.  We found a man in his 90's who claimed to have a cup of olive oil at every meal!  While that may be an extreme, a copious amount of olive oil is used in recipes.  And they are not buying their olive oil from the local supermarket.  They are eating the fresh, extra virgin olive oil that has been shown to be as potent an anti-inflammatory as ibuprofen.  Check out my video on how to know if you have a fresh olive oil.
Eat loads of vegetables – The average American eats 2 1/2 servings of vegetables a day.  In the Mediterranean they eat 9 or more servings a day.  The difference is not only in the amounts eaten, but in how they are cooked.  In the Mediterranean, vegetables are cooked in olive oil, fresh herbs and tomatoes.  Fruit is eaten as a dessert.
Eat greens every day – Everyone in the Mediterranean eats greens on a daily basis, both raw and cooked.  In Crete, I went on numerous forays into the mountains to pick wild edible greens.  These greens are packed with polyphenols, omega 3 fats, vitamins, and minerals.
Eat beans – In America, the main protein source is from meat.  In the Mediterranean, the main protein source are beans.  Beans have been shown to decrease the risk of cancer, heart disease and diabetes.  Meat, on the other hand has been shown to increase the risk of cancer, heart disease and diabetes.
Eat meat, chicken, and fish in small quantities and choose grass fed – In Crete, people are vegan half of the year due to their many religious holidays.  They do not eat any animal products on these days.  When meat is eaten, it is usually in small amounts in a casserole or stew.  The animals in the Mediterranean are mostly free range and grass fed (no antibiotics and increased omega 3 fats)
Drink alcohol with meals – Wine is imbibed most days on both Crete and Ikaria.  It is drunk in small amounts with meals (lunch and dinner).  The most popular drinks are wine (red and white) and moonshine (raki).  If you have issues with alcohol, I, of course, don't recommend drinking it, but it will help increase your HDL (healthy cholesterol) and has been shown to be beneficial for decreasing the risk of heart disease.
While I was in Crete, I met Koula Barydakis and together we wrote "Foods of Crete: Traditional Recipes from the Healthiest People in the World".  These are Koula's traditional family recipes.  They are easy to make and delicious!  Order here.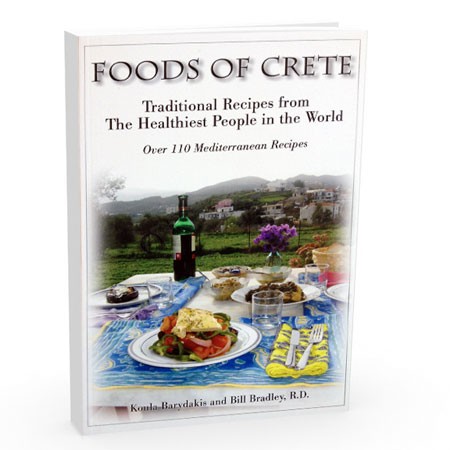 The best way to try the Mediterranean Diet is to try some recipes!  Here are a few of my favorite recipes from Crete and Ikaria: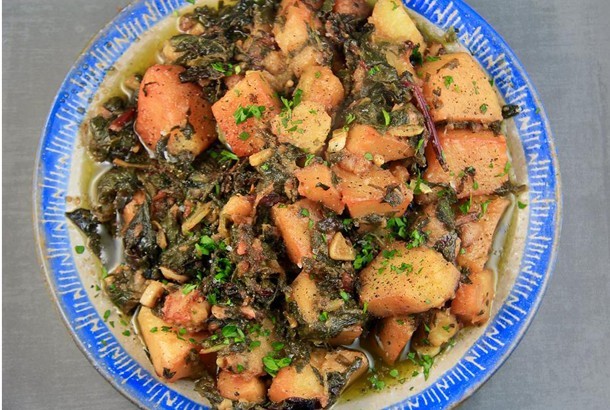 Chicken and Chickpea Salad with Fresh Basil Dressing 
Tomato Slices with Feta Cheese and Fresh Herbs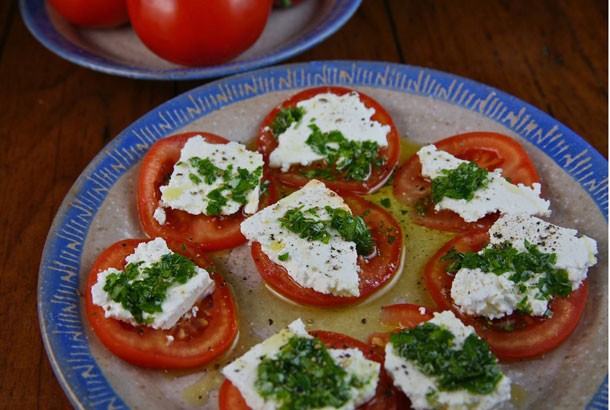 Greek Lamb, Tomato, and Onion Skewers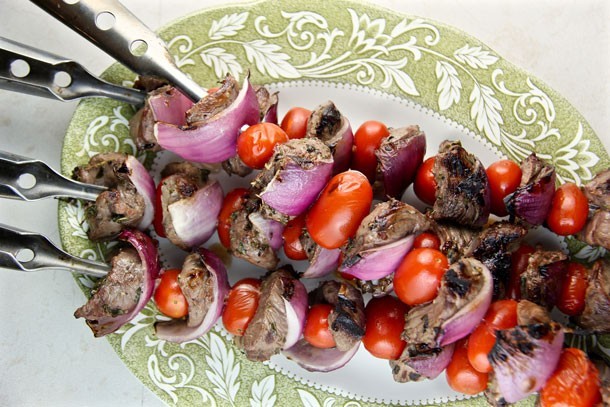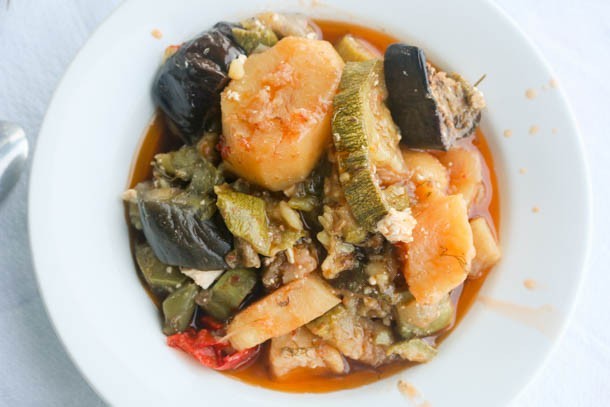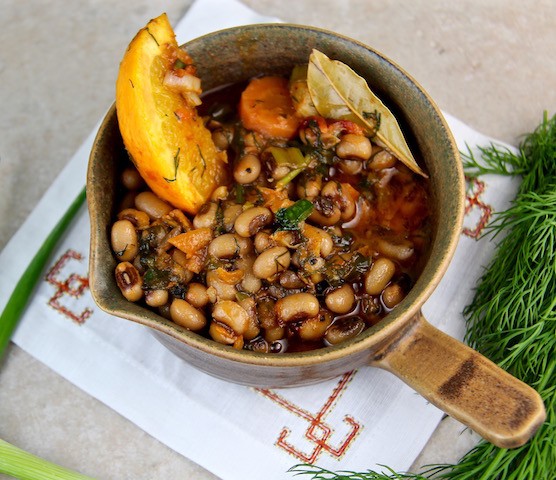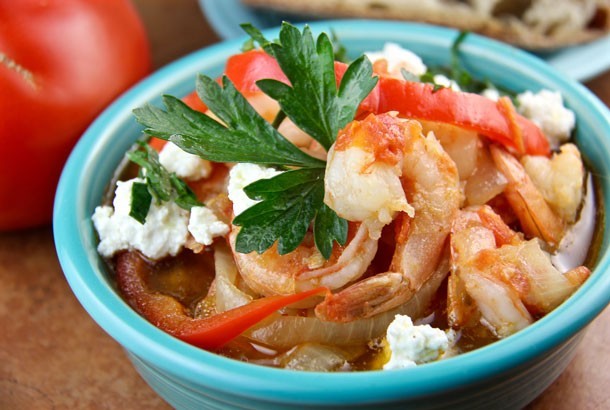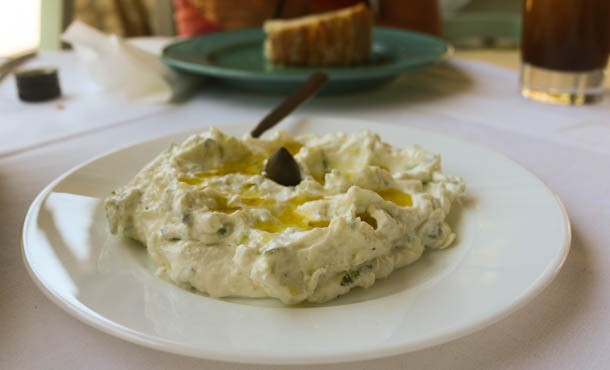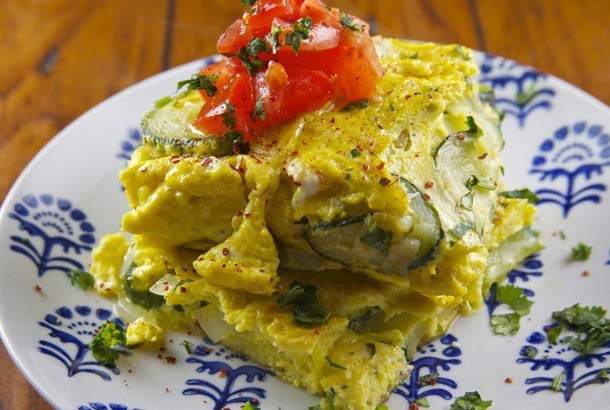 Greek Lemon and Garlic Potatoes (recipe and video)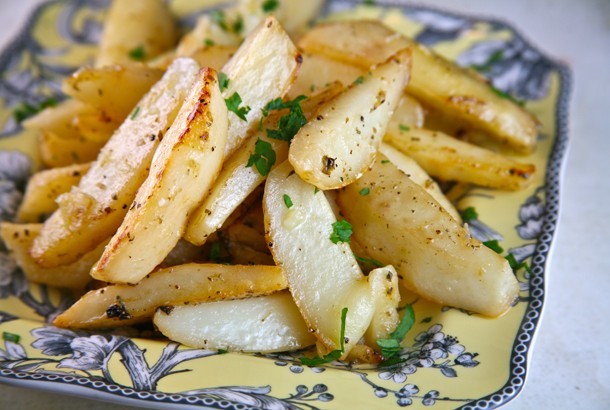 Almost Traditional Greek Salad
Greek Stuffed Peppers & Tomatoes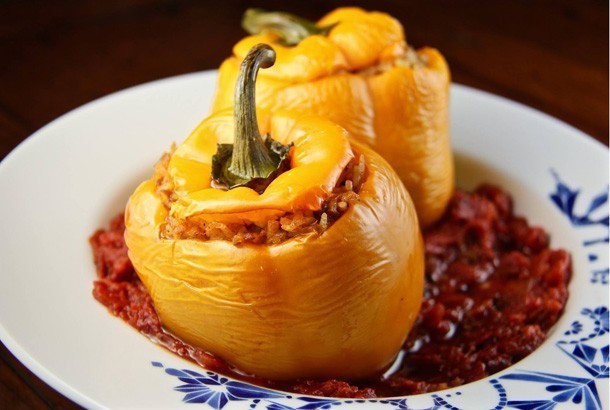 SaveSave
Download our Free e-Book Today!