Leek fritters are one of my favorite appetizers from the Mediterranean Diet.  The oniony flavor of the leeks goes amazing with fresh dill and parsley.  I love dipping these in homemade tzatziki or thick Greek yogurt. All the flavors are enhanced by frying these fritters in Cretan extra virgin olive oil. Leeks are very popular in the winter in Greece. At the farmers' markets, you can get bunches of leeks that are 2 feet long or longer! They are put in stews, soups, and savory pies. If you don't already love leeks, this is the recipe that will change your mind..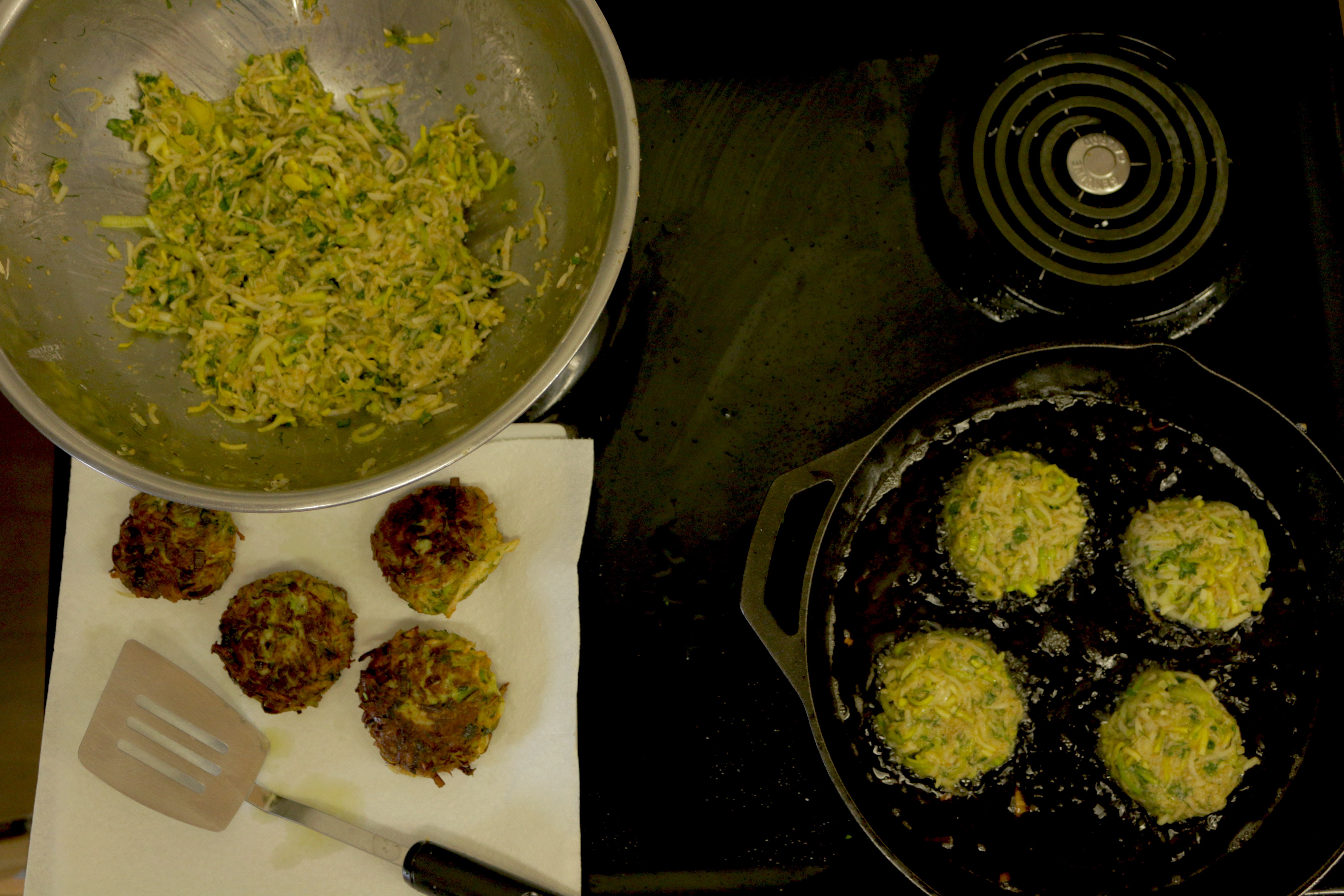 Here is a link to our amazing recipe for Zucchini Fritters! https://www.mediterraneanliving.com/recipe-items/zucchini-fritters-feta-cheddar-mint-parsley/
SaveSave
SaveSave
Download our Free e-Book Today!