This whipped feta with lemon and fresh dill is just really amazing on crackers, bread or vegetables.  I made it for a dinner party last week and it was the hit of the party.  I was lucky enough to get some fresh dill from our farm share and fresh feta from some local goats.  What I love the best about this whipped feta is the coolness of the dill blended with the saltiness of the feta and the tanginess of the garlic and lemon.  A fantastic dip that should be eaten up in no time at all (you might want to make a double batch for parties).
Whipped feta is very easy to make and all you need are the ingredients and a food processor (although a blender would probably work in a pinch).  Take the cheeses out a half an hour early or just take them out as you prep the other ingredients.   Add everything except for the cheeses to the feta and process until everything is finely chopped.  Then add the cheeses and blend until smooth.  That's it!  Whipped feta in no time at all.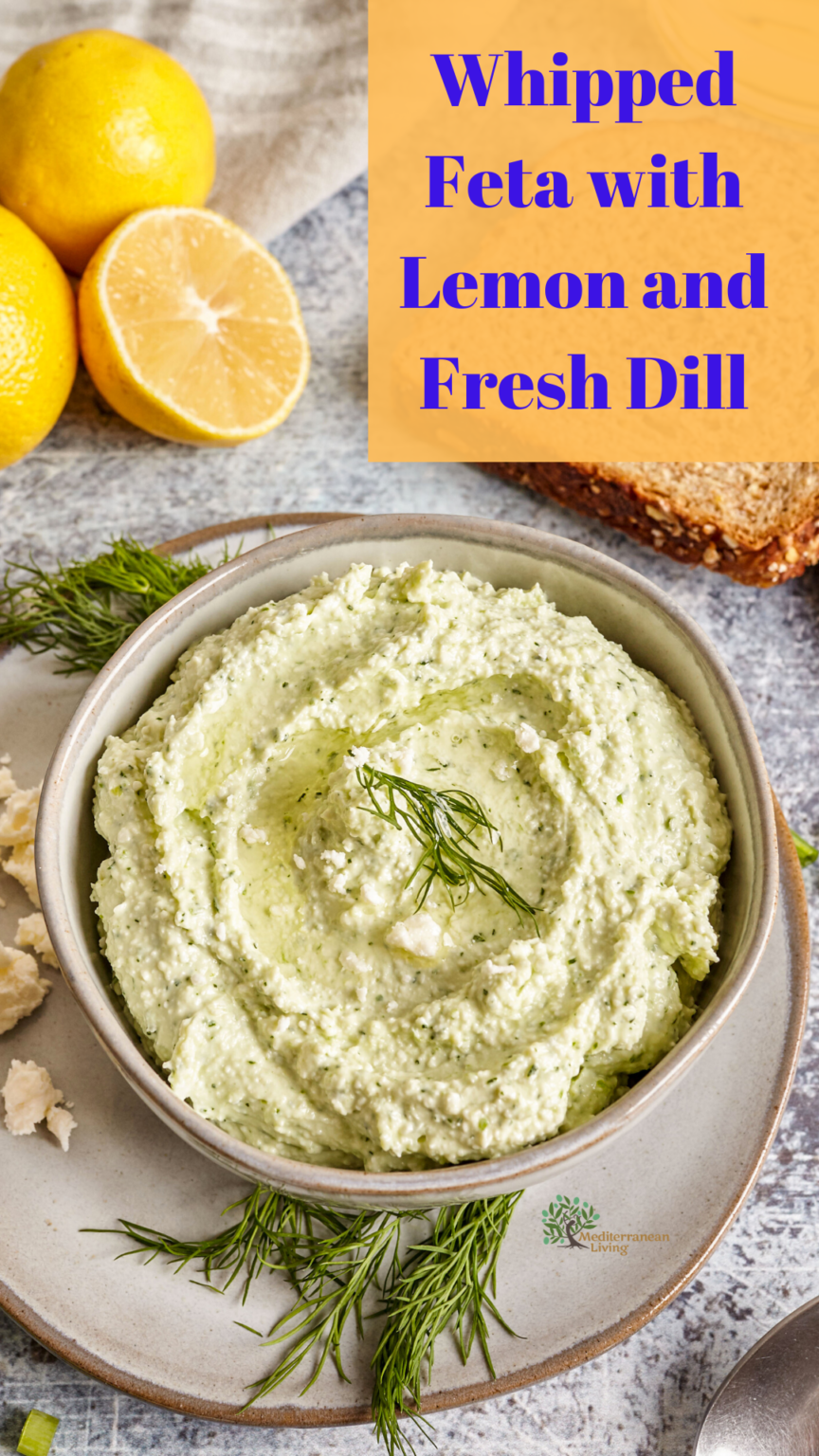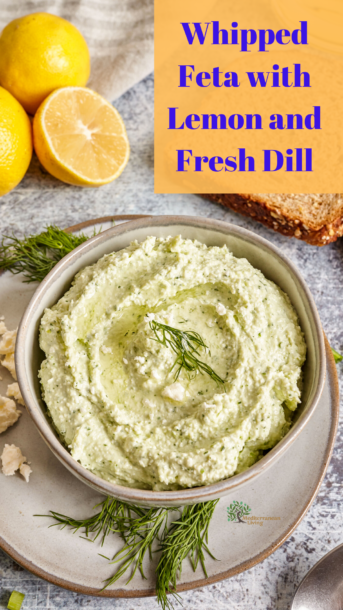 For a party, you could serve the whipped feta spread into celery sticks or alongside carrots, olives and crackers.
One of my favorite ways to use whipped feta is toasting some thin slices of french bread, topping it with the whipped feta and then drizzling some nice local honey on top.  This makes for a sweet and salty appetizer and a great finger food.
If you have some leftover whipped feta use it in an omelet for breakfast along with sautéed spinach and caramelized onions.  You could also make an avocado toast with whipped feta and chopped red onions.
Let me know if you come up with any creative whipped feta recipes.
And please rate and review!
Download our Free e-Book Today!