A magnificent salad has a lot going on, layered full of flavors with a surprise in every bite.  It keeps you excited throughout and leaves you fully satisfied when you are done.  This seared mushroom salad with blue cheese and arugula mixes the tender meatiness of warm mushrooms with the crispy crunch of arugula and croutons.  The Mediterranean dressing is pure balsamic vinegar which blends perfectly with salty blue cheese and tomatoes. I like to eat this salad for lunch with a thick slice of multi-grain sourdough bread.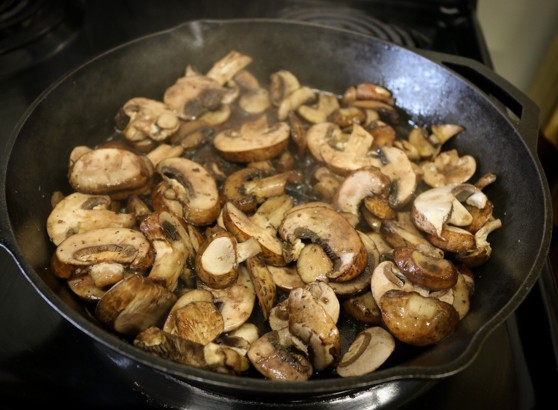 There are two important tricks to making this a perfect salad.
 When you are cooking the mushrooms in the olive oil and wine, sauté until most of the liquid has evaporated or been imbibed into the mushrooms.  You want the mushrooms to be soft, yet meaty.
Top the mushrooms onto the salad while the mushrooms are still hot.  This will wilt some of the arugula and warm the tomatoes.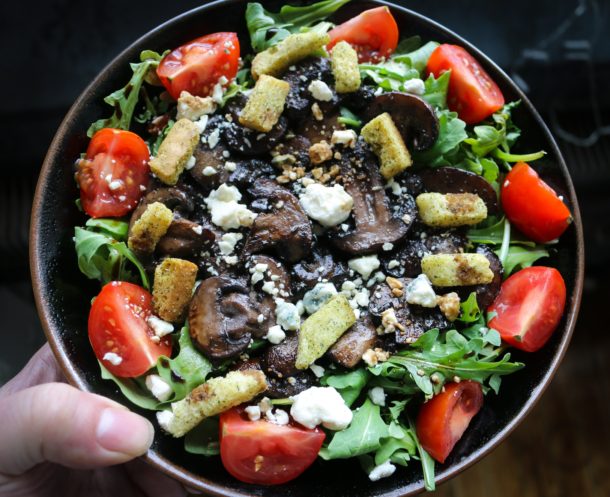 Although, I thoroughly enjoy this salad on it's own, I also recommend it as a side salad to go with almost any meat, chicken, fish or bean dish.
SaveSave
SaveSave