I love eggplant parmesan, however, it's usually fried and very heavy. When you fry eggplant it soaks up a lot of oil and if you're not using extra virgin olive oil, it can be quite unhealthy for you. Baking the eggplant still allows for a crispy exterior but it comes out much less oily. Deep frying is a process that can get very messy. Baked eggplant parmesan is super easy and requires only one cooking vessel, the trusty ol' sheet pan.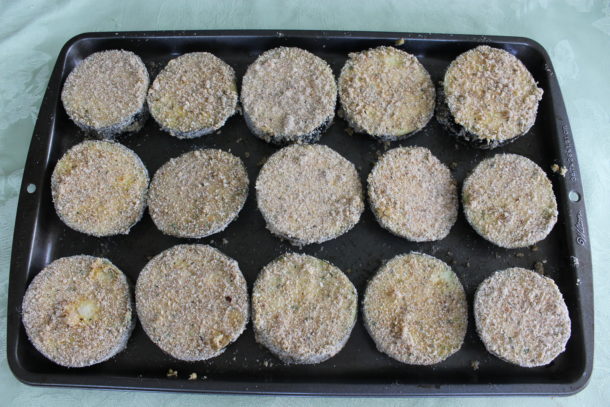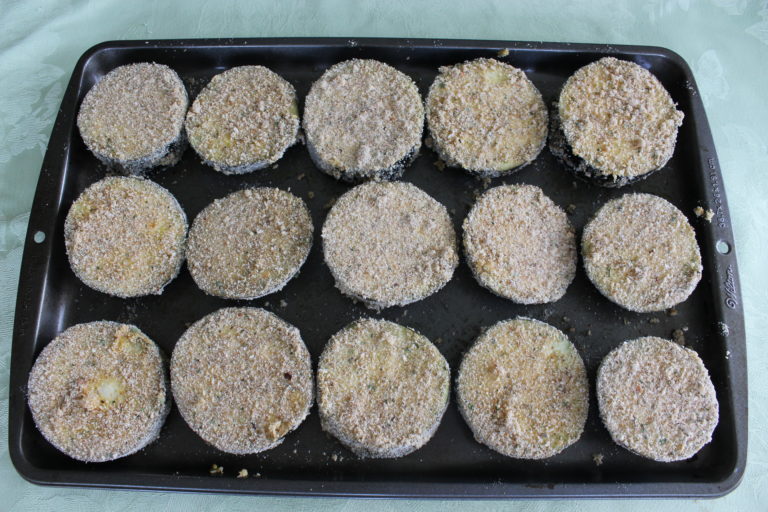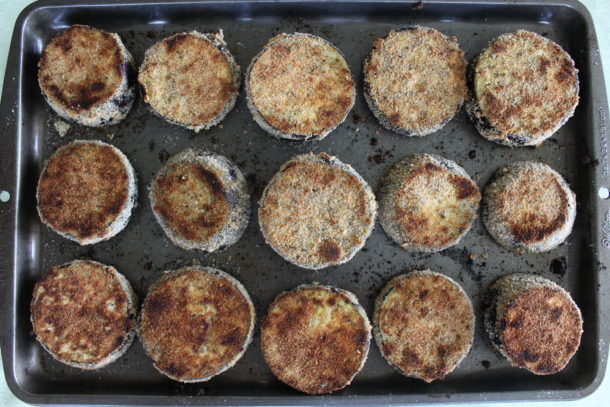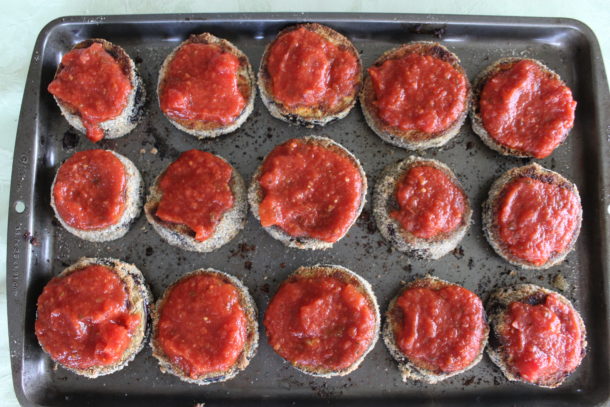 This is by no means a traditional eggplant parmesan recipe. I didn't grow up cooking traditional Italian food so I wanted to create a quick and easy version of eggplant parm that anyone can make. Italian seasoned breadcrumbs already have lots of flavor in them so you don't need to make your own. I'm also using a jarred marinara sauce but if you want to make your own sauce that's great. These shortcuts will help you throw this dinner together in no time.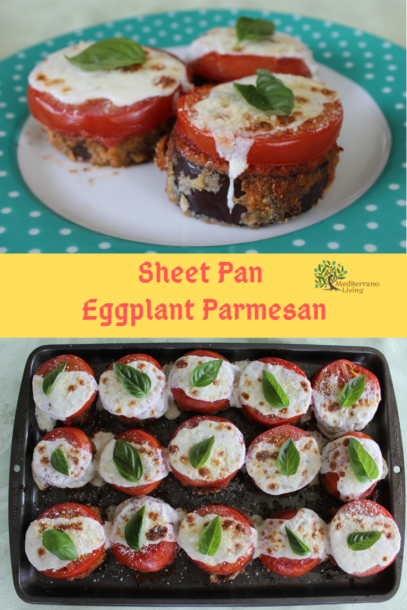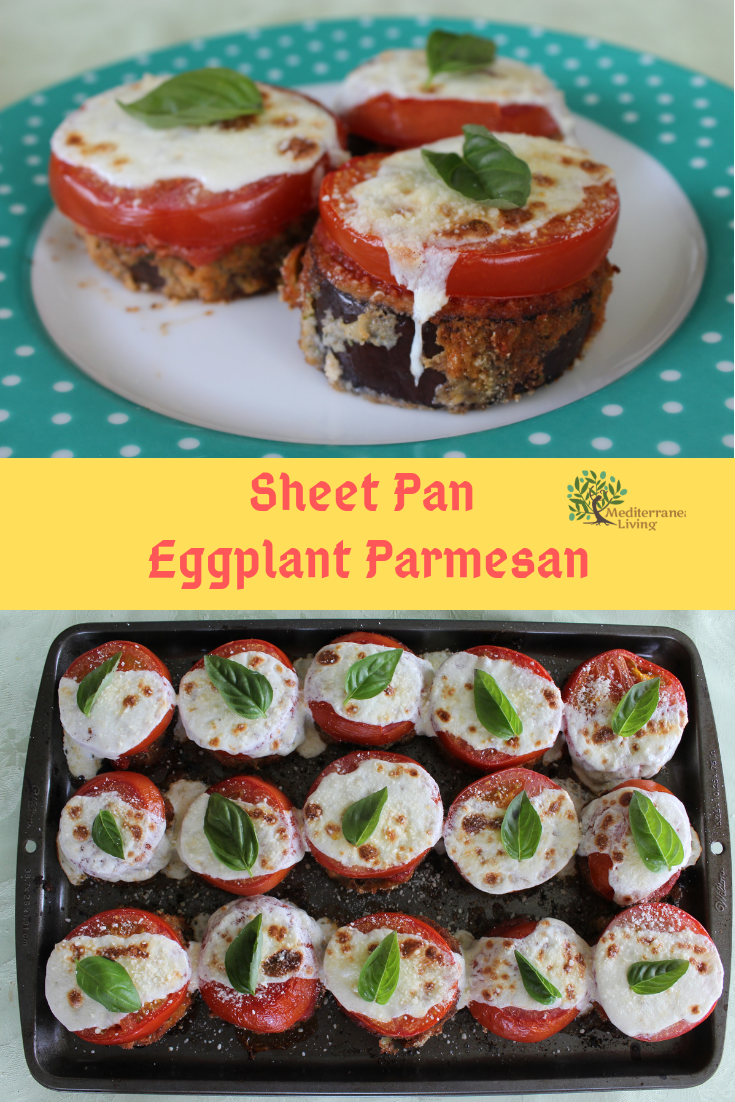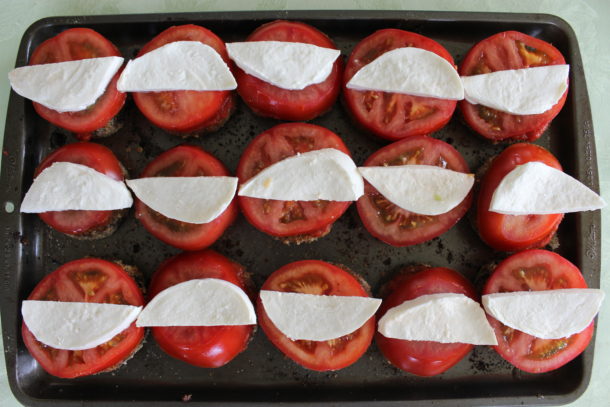 The way to get the eggplant crispy like when it's fried is by baking it on the sheet pan at a higher temperature at first, 425, with a little extra virgin olive oil drizzled on and under it. You bake it for 15 minutes like that and then flip them over so the other side can crisp up as well. Once you return it to the oven, however, you lower the heat to 350 so the eggplant can finish cooking in the middle and the cheese can slowly ooze all over each eggplant stack. As soon as it comes out of the oven, you sprinkle a lot of parmesan cheese onto each stack and add a fresh basil leaf. Adding the basil leaf on at the end gives a nice contrasting green color to the white and red from the cheese and sauce. You can add more than one basil leaf if you like, it definitely can't hurt!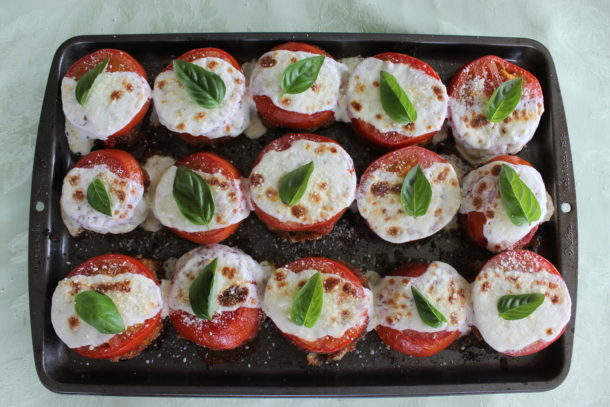 If you love this baked eggplant parmesan sheet pan recipe then here are some other sheet pan recipes you might want to try.
Sheet Pan Salmon with Asparagus, Lemon, and Dill
Sheet Pan Chicken Thighs with Peppers and Onions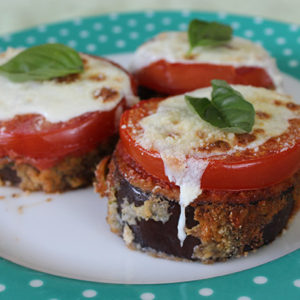 Sheet Pan Baked Eggplant Parmesan