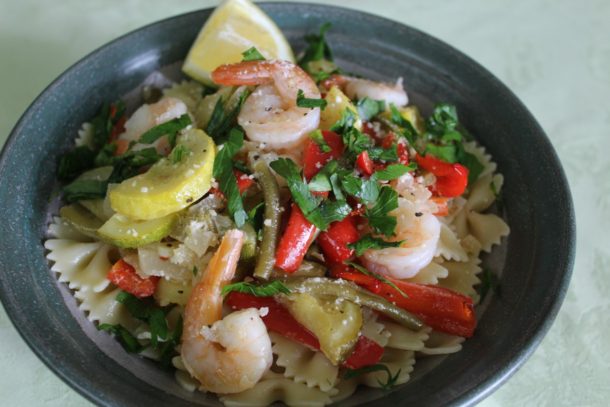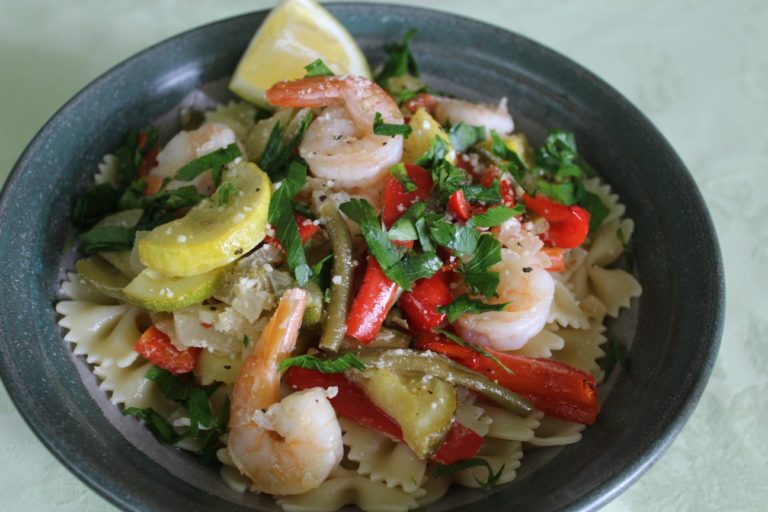 I love this sheet pan shrimp scampi recipe because it's easy, healthy, super flavorful, and the cleanup is effortless. Cutting the vegetables small allows them to cook very quickly and of course, shrimp takes no time to cook. Cooking it all on a sheet pan makes this easy and it's the perfect amount of food for four! This is one of those recipes you can throw together when you get home from work and you don't feel like drudging in the kitchen. Everyone will think you spent way more time cooking than you actually did. Cleanup is as simple as washing a sheet pan and nothing should be seriously stuck to the bottom with this recipe.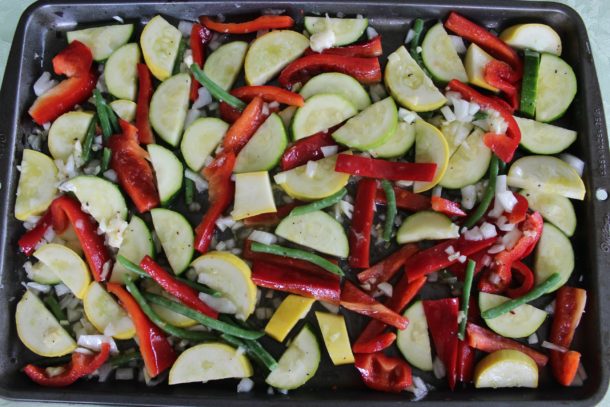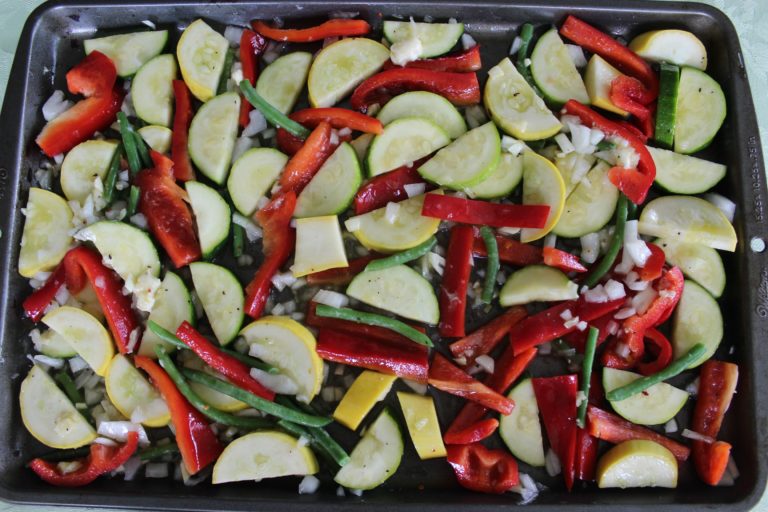 I usually cook strictly with extra virgin olive oil, however, some recipes I like to add a little butter for some richness. If you have a dairy issue, vegan butter will work great as well. If I'm cooking with butter I still use mostly extra virgin olive oil. This sheet pan shrimp scampi definitely needs some butter so I break the butter into little dabs and roast the vegetables in it. I like zucchini, squash, red peppers, and green beans for vegetables in this version, but you can use whatever vegetables you like. The key is to cut them small enough where they cook quickly, and also to have a variety of colors so it looks nice. I save the fresh parsley for the end so that you get that freshness and a nice dark green color.
To take this dish to the next level flavorwise, you need to season each bowl of pasta again once it's assembled. Everyone can season it how they desire but this is what I do:
Squeeze some fresh lemon juice.
Sprinkle some grated parmesan cheese.
A few cracks of fresh black pepper.
Lots of fresh chopped parsley.
Last, but most important, another drizzle of extra virgin olive oil.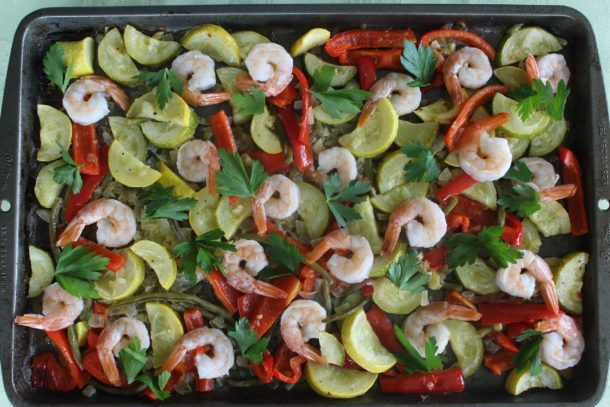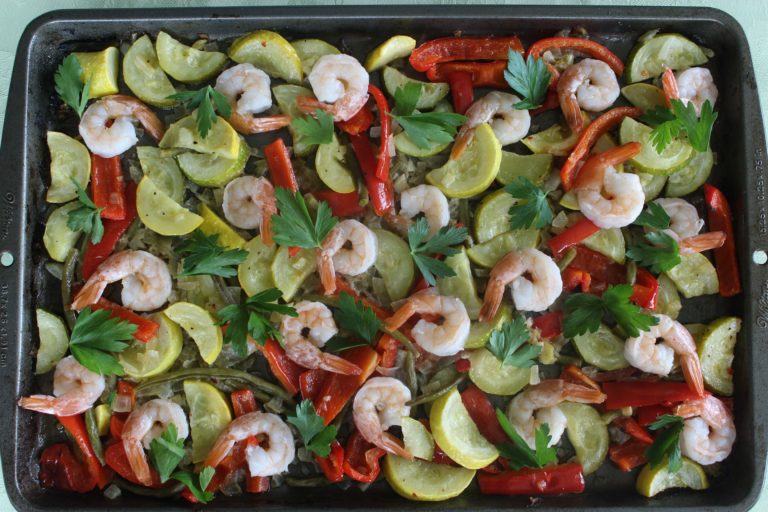 Here are some great recipes to pair with this scampi: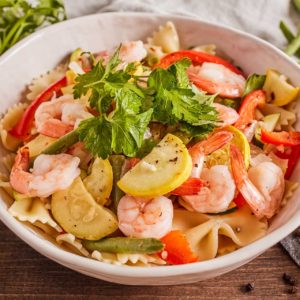 Sheet Pan Shrimp Scampi
Ingredients
1

zucchini, cut in half circles (see picture above)

1

summer squash, cut in half circles (see picture above)

1

red bell pepper, cut in strips

1/2

cup

frozen or fresh green beans

1/2

medium

onion, minced

3

cloves

garlic, minced

1/2

lemon juice

1/4

cup

white wine

1

pinch

red pepper flakes

1/4

cup

extra virgin olive oil 

1/2

tbsp

butter

1/2

tsp