Try 7 of our all time favorite Mediterranean tomato recipes. These dishes will make you love tomatoes even more!
Looking to eat the Mediterranean diet this summer? These are some of my favorite summer recipes. In this Mediterranean diet plan, I've tried to include a variety of healthy breakfasts, sauces and dips, salads, grilling recipes, and dinners that will give you lots of choices this summer. The idea is to mix and match these […]
Try our traditional Mediterranean Diet meal plan that will show you foods that the people of the Mediterranean ACTUALLY eat. These recipes are very traditional foods from their respective countries and are eaten from childhood.
The Mediterranean Way Program
Everything you need to start eating and living the Mediterranean Way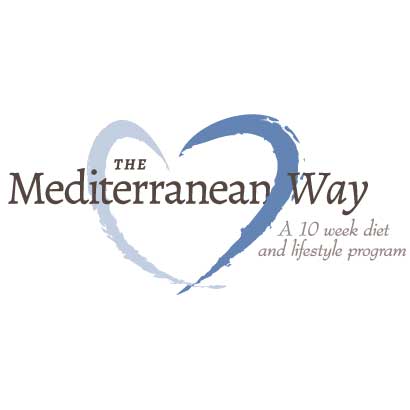 The Mediterranean Way 10 Week Diet & Lifestyle program comes with everything you need to easily and deliciously get the benefits of the proven healthy Mediterranean diet.
Sign Up For Our Newsletter
Foods of Crete Cook Book
Do you want to eat like the
healthiest people in the world?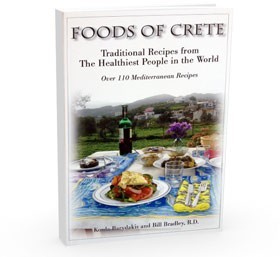 In the 1960's, the Greek island of Crete had the highest longevity rates in the world, the men lived to be the same age as the women and researchers could only find one man on the island who had heart disease.
In our cookbook, Foods of Crete: Traditional Recipes from the Healthiest People in the World you will find over 110 delectable recipes by Koula Barydakis, a chef and cooking teacher from the island and a guide to eating the Mediterranean diet by Bill Bradley, Registered Dietician.
Buy Olive Oil From Crete
Delicious and buttery, this is the oil that can be used for all your cooking needs including sauces, dressings, soups, bread dipping and even baking! Makes everything taste better!