Mediterranean Diet Recipes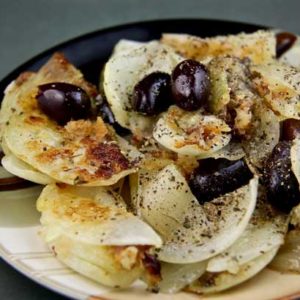 Many of us who live on the Mediterranean islands love to island hop when we go on vacation.  One of my favorite things to do as I travel is to...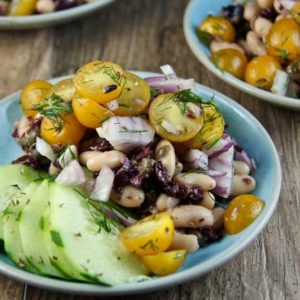 The combination of olive tapenade with a white bean salad not only makes for a complete, hearty nutritious meal, but also fills bellies without a lot of calories.  Tapenade is...
I get tired of the same old breakfasts all the time so I love to invent new ones!  With this recipe, we get it all: a gluten free, vegetarian, veggie...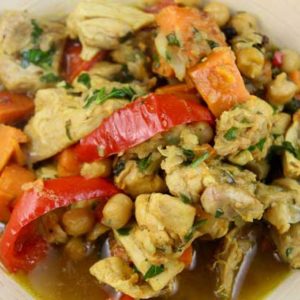 Here's how to make flavorful Moroccan chicken tagine in less time than it would take to order it in a restaurant.  Spend 15 minutes in the morning preparing all the ingredients,...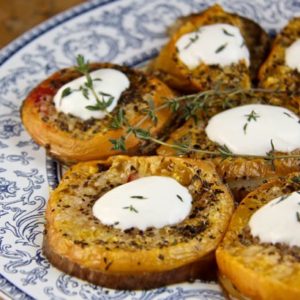 This recipe fits in very nicely with me being a lazy cook.  Instead of frying the eggplants in olive oil, a task that can be tedious, I just throw them...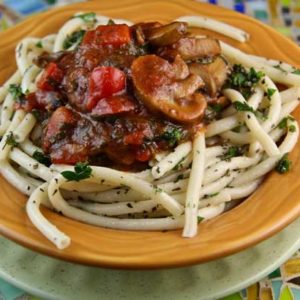 This easy sauce is so full of flavor it almost doesn't need pasta!  And because I use a lot of sauce and a small amount of pasta when I eat...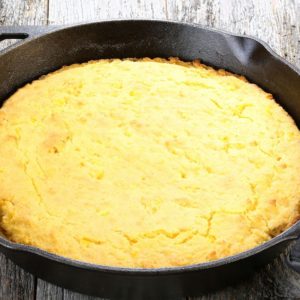 Cornbread can be part of the Mediterranean Diet, but this recipe is more of a traditional Mexican or Southwestern U.S. recipe.  I love how easy it is to make especially if...
One of our favorite appetizers to share at any time is onion and potato fritters from our book Foods of Crete.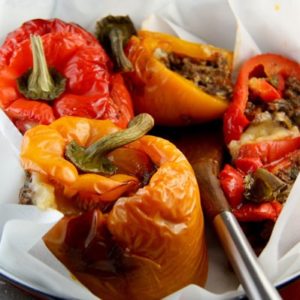 There is a common misperception that the Mediterranean Diet doesn't have any meat, especially red meat.  Beef is eaten in many countries around the Mediterranean, but there are two big differences...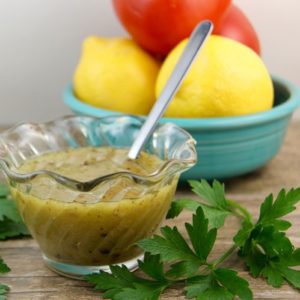 A Greek salad in an American Greek restaurant is quite different than a Greek salad eaten in Greece.  Here, in America, a Greek salad is made up mostly of iceberg...