In Northampton, Ma there is an amazing falafel restaurant owned by George Assa, who is from Syria. I have been on the hunt for a good Ful Medames recipe after a few trial and errors of my own. I went to his restaurant, Pita Pockets, to get a falafel pita for lunch, and to ask him if he has a good ful medames recipe. George is very laid back, and even when I asked him for a traditional Syrian ful medames recipe during the lunch rush, he was very willing to give it to me as soon as the rush died down. George told me that Syrian people eat this for breakfast all the time. I am always looking for healthy Mediterranean diet breakfast recipes that are quick and filling. This one takes less than fifteen minutes. It's very filling and I like dipping pita bread in it to make it even more filling. You can put as much parsley, onion, tomato, and olive oil as you want on top. This makes each person able to season it to their preference which I really like about Ful Medames. I thank George for sharing this recipe and I highly recommend going to Pita Pockets for the best falafel in Western Massachusetts!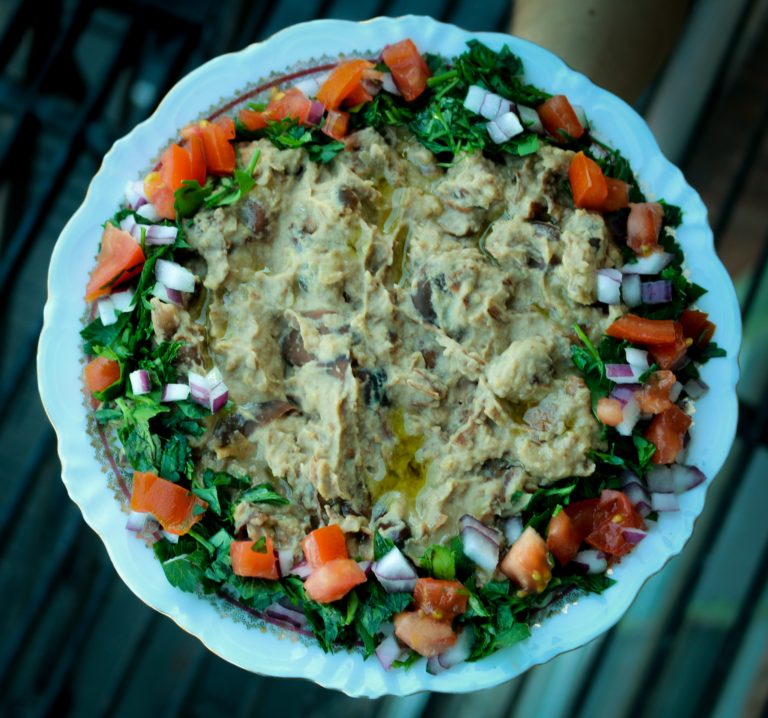 Here are some other Mediterranean Diet Breakfast recipes!
7 Mediterranean Diet Breakfast Recipes
Tortilla Española (Potato Omelet – Spain)
Shakshuka (Eggs Poached in Spicy Tomato Sauce – Morocco)
Blueberry Muffins baked with Olive Oil
SaveSave
Download our Free e-Book Today!