Ok, I know.  Prunes are good for constipation AND this Stewed Prunes with Greek Yogurt and Cinnamon recipe is an amazing Mediterranean Diet Breakfast.  This recipe is super helpful in "getting things moving" as it not only has prunes, but it has Greek yogurt which is also great for constipation.  But, don't eat this recipe because you have to, eat it because it's delicious!
This is a great breakfast that can be made ahead.  The stewed prunes can be eaten warm or cold.  If you have time to warm them up in the morning, I would recommend that.  There is something very soothing about warm prunes with yogurt.  Comforting to the digestion and to the soul.
Enjoy!
Click here for 7 more delicious Mediterranean Diet Breakfasts.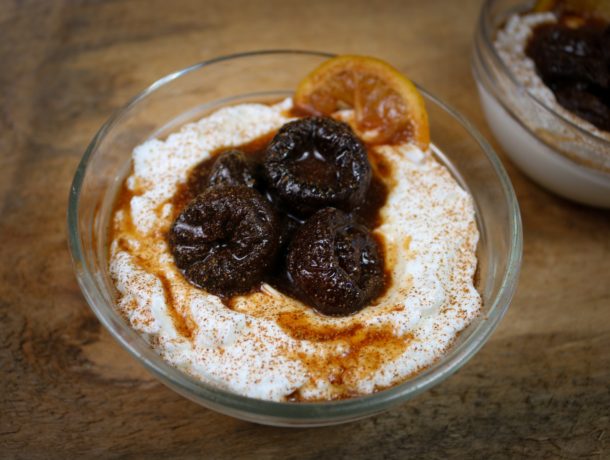 SaveSave
SaveSave
SaveSave
Save