12 Healthy Thanksgiving Recipes
By Bill Bradley & George Zikos
Updated November 11, 2022
Try some of these Mediterranean Thanksgiving recipes that will compliment the traditional turkey, gravy and mashed potatoes. Healthy Thanksgiving recipes that taste good!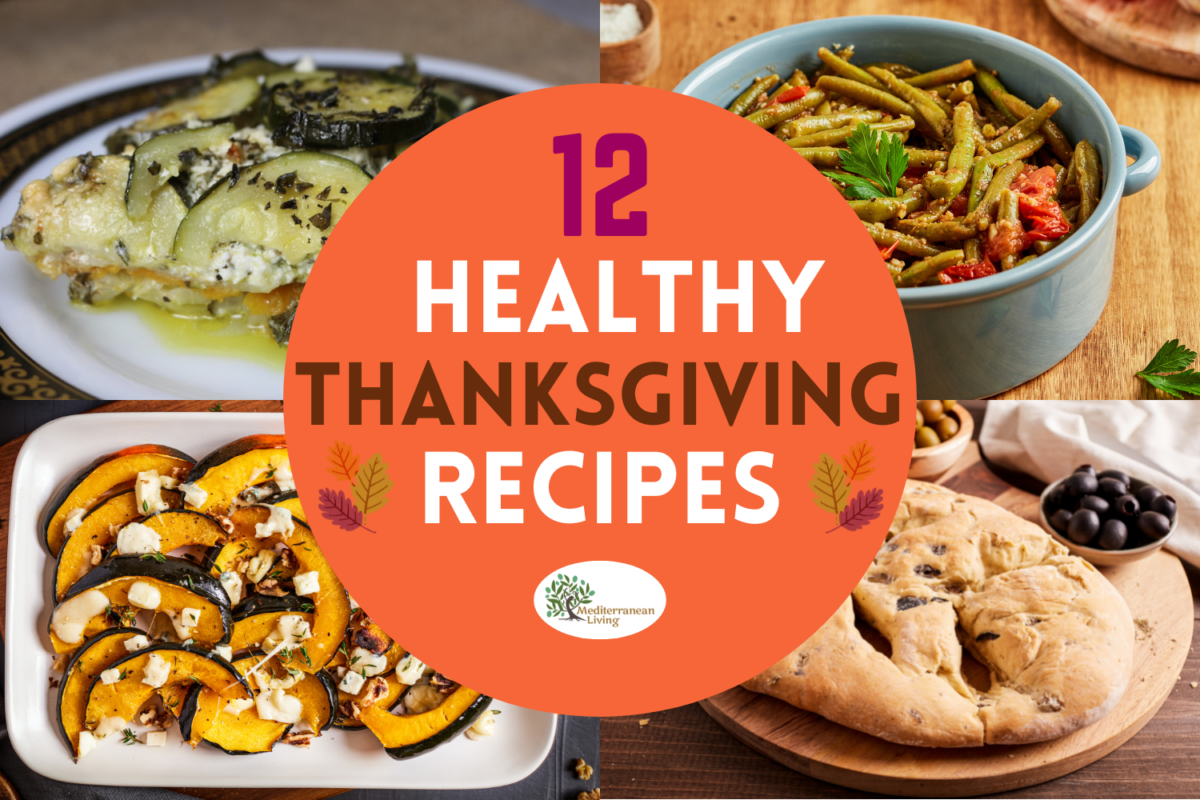 One of the reasons I love Thanksgiving so much is its predictability of dishes that will delight my taste buds and fill my belly.  Turkey, stuffing, mashed potatoes, green bean and sweet potato casseroles and cranberry sauce are always on the table (even at my vegetarian Aunt Sydna's Thanksgiving table).
Traditional recipes withstanding, I still love to prepare a few Mediterranean dishes every year and I find they are always well received alongside the Turkey and gravy.  I hope you enjoy these healthy Thanksgiving recipes that may even create some new traditions in the years to come.
Side Dishes: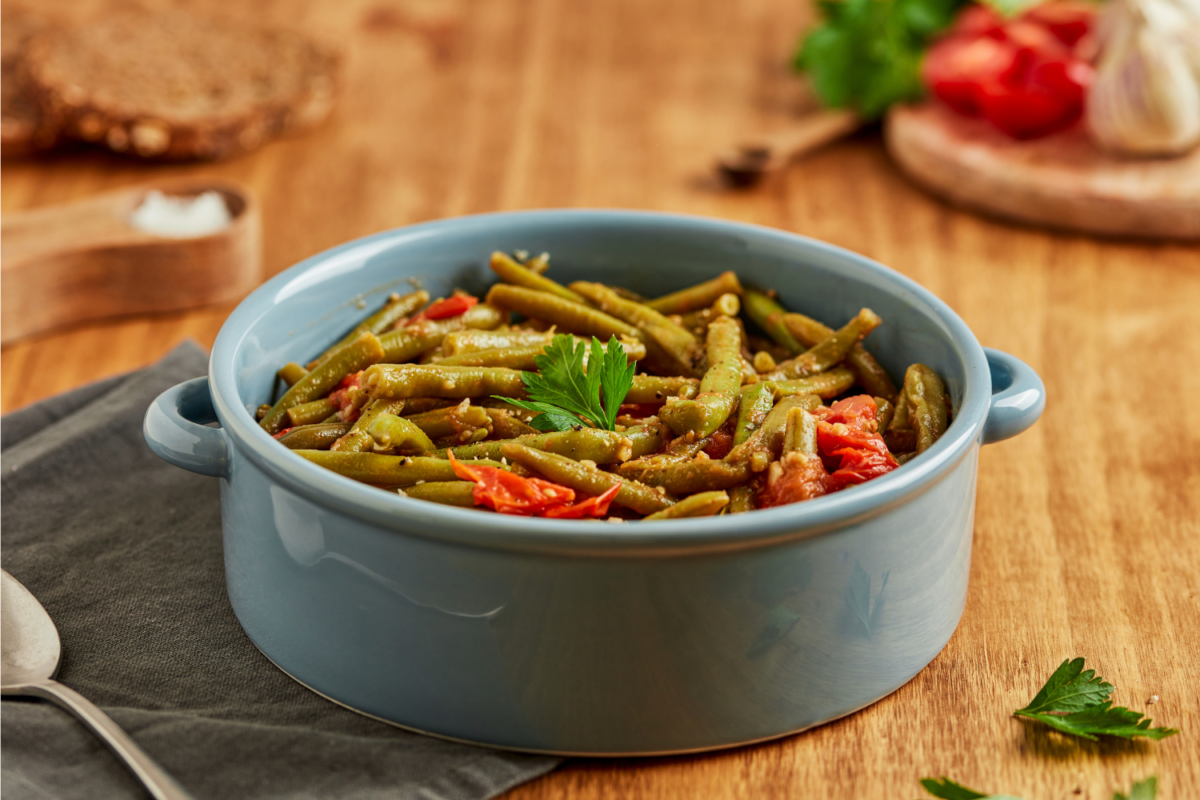 Try this delicious recipe for Italian green beans that is full of traditional flavors and takes just a half an hour to make.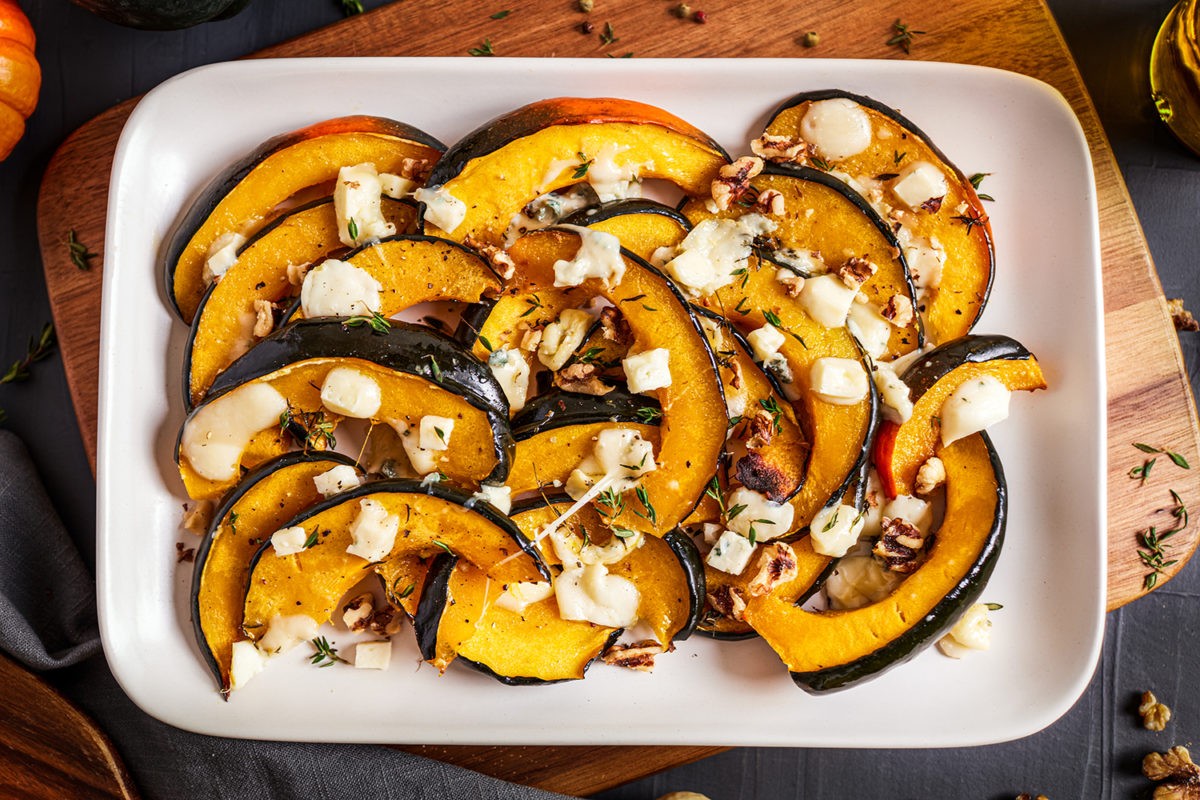 Take your pumpkin to a whole new level by roasting in olive oil and then topping with melted blue cheese and walnuts. Mediterranean goodness!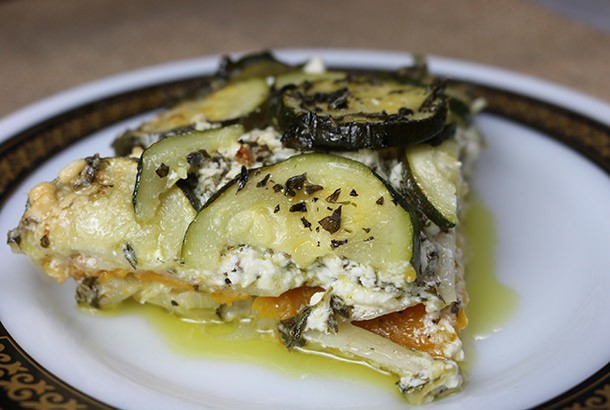 This cheesy potato casserole recipe was inspired by the version that I enjoyed at Dounias in Drakona, Crete.  This mountain taverna was so unique.  Most of the dishes were prepared in clay pots over wood fired stoves right in front of the main house and all the ingredients were raised or harvested right on the owner's farm.  We ate in a timber framed open-air pavilion across the street that looked out over the most beautiful views of high mountains and plunging valleys terraced with olive groves and covered with wild flowers and wild herbs.
Recipe by Gerry LeBlanc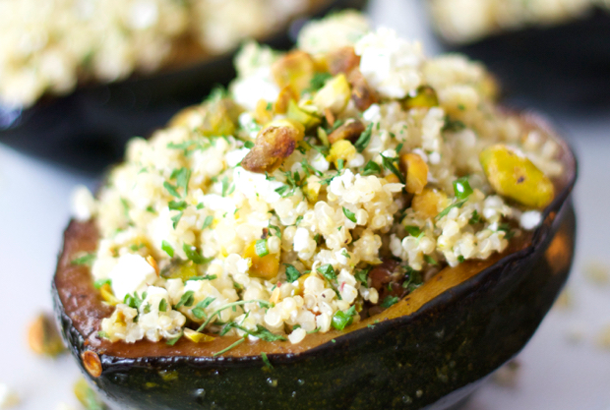 Inspired by a recipe in Meatless from Martha Stewart and company, I added some things that just seemed natural to add like lemon, garlic and a hint of onion in the form of chives for a bigger punch of flavor. Any list of sufperfoods will typically contain quinoa and nuts.  However, winter squash such as acorn shouldn't be considered the shabby relative; it's high in vitamin C which is just what a person needs during the winter months to fend off the cold virus.  I like to buy acorn squash that has a "flash" of orange on it; it always seems to be the perfect ripeness.
Recipe by Carol Borchardt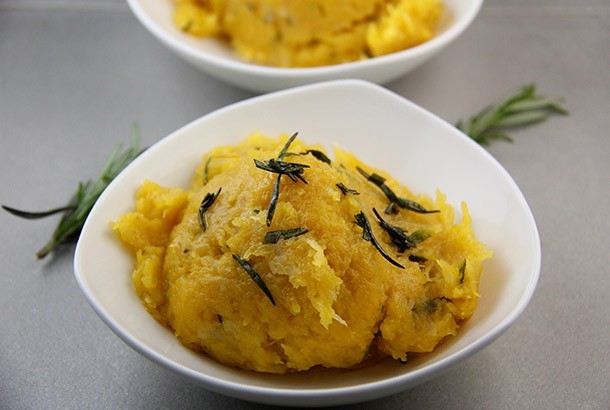 Pumpkin isn't usually what you think of when you think Mediterranean, but it has its place in the Mediterranean Diet. In Italy for example, they put pumpkin in fresh ravioli. In Greece, they bake pumpkin in between phyllo dough for their version of pumpkin pie. Many American dishes with pumpkin feature lots of butter because that's what our American ancestors had to cook with. Now that we have access to high-quality extra virgin olive oil we can skip or reduce the butter. This pumpkin dish has some delicious fall flavors that will you love like cinnamon and rosemary. The pumpkin and olive oil are the perfect vehicles for these strong herbs and spices and these enhance the flavor of the pumpkin. This dish is great all Autumn long. For Thanksgiving, this dish is ideal for those people who want to taste the flavors of Thanksgiving, without having to overdo it on the calories and fat.
Recipe by Koula Barydakis
Salad: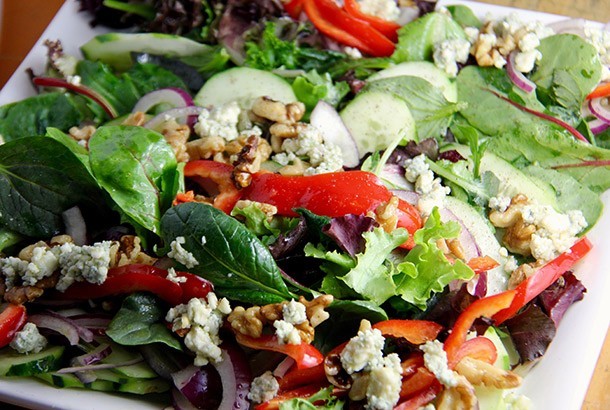 I love salads that are a meal in themselves.  This Mediterranean Diet twist on a Waldorf salad fits the bill wonderfully.  Nutritionally, it has it all:  Fruits and vegetables (including your daily serving of greens), omega-3 and protein packed walnuts, anti-inflammatory olive oil and pungent, calcium rich gorgonzola cheese.  Serve with soup and/or a small piece of crusty Italian bread.  The dressing  has been a favorite for years and in this recipe you will make enough dressing not only for this salad, but for all all of your salads throughout the week.  Enjoy!
Recipe by Bill Bradley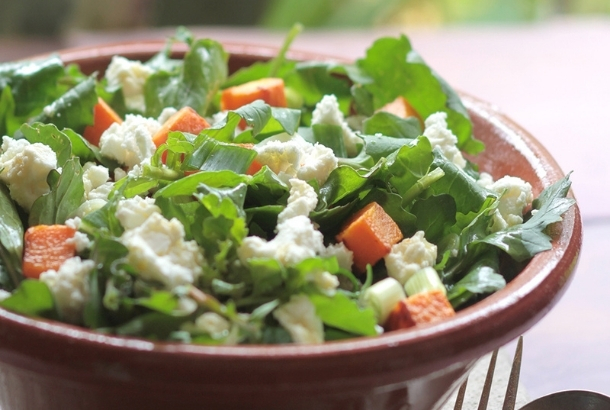 Try this arugula salad with sweet potato recipe by Diane Kochilas, author of 18 cookbooks and host of the PBS show "My Greek Table".
Breads and Dips: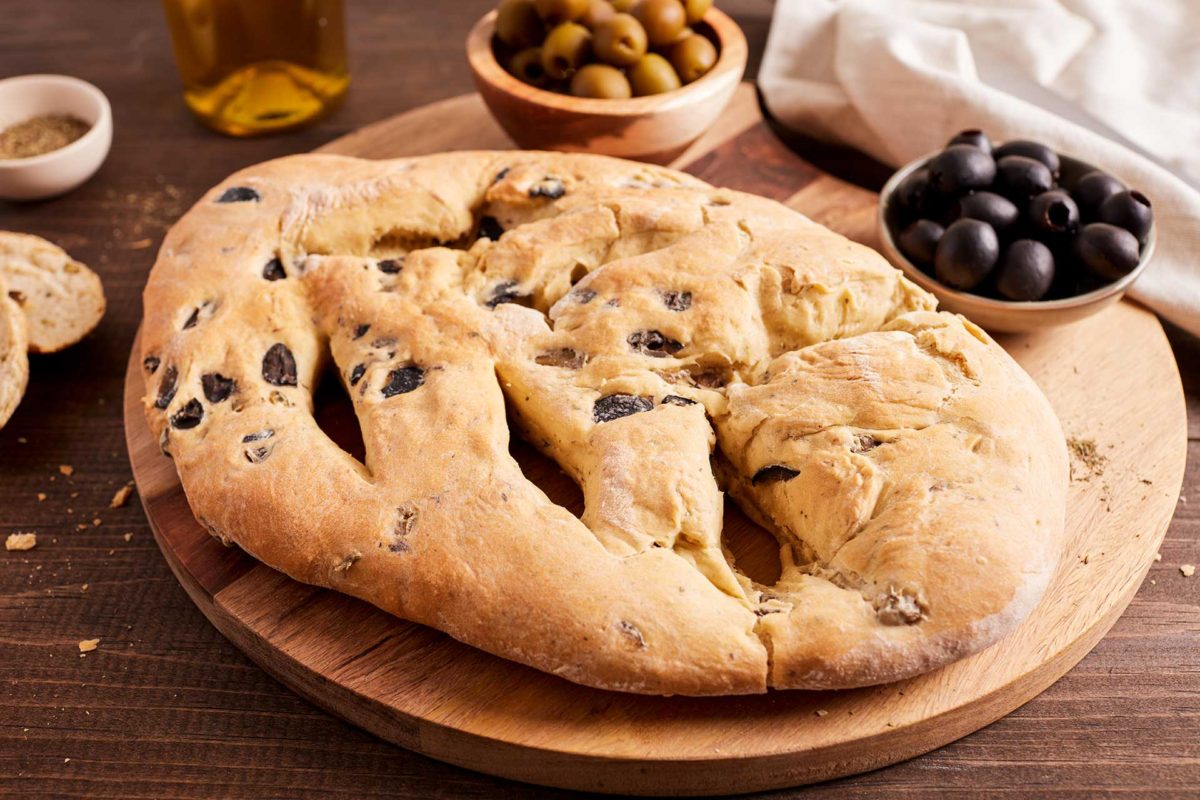 Try this traditional olive bread from Provence, France. Fougasse is easy to make and only needs an hour to rise.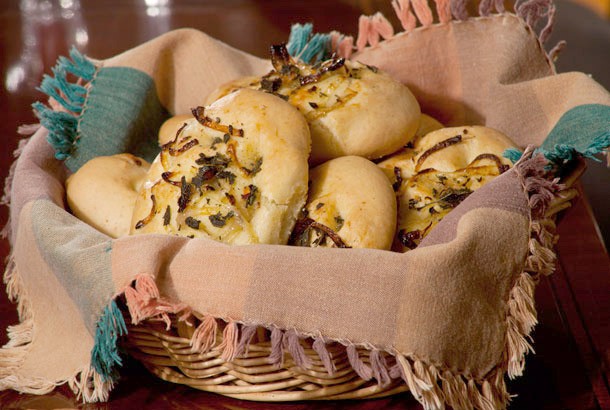 Focaccia dough is ideal for savory rolls, with its crispy crust and soft and crumbly texture. The combination of flavors in this focaccia recipe are delectable! It's the perfect Mediterranean Diet recipe for dinner on any occasion, but especially for Thanksgiving. They also make amazing sandwiches when you are using up the leftovers!
Recipe by Lauren Kendzierski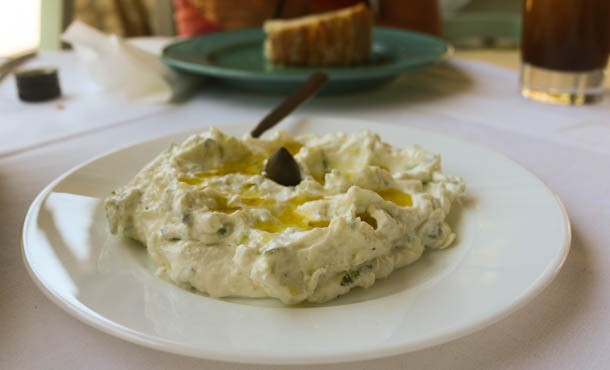 Tzatziki is a popular, traditional Mediterranean Diet recipe. This Greek dip makes a delicious and filling appetizer or snack. It goes very well with dolmades or simply served with pita or cut vegetables.  You can use more or less garlic depending upon your taste preferences. This will be a nice healthy Mediterranean addition to your Thanksgiving table.
Recipe by Koula Barydakis
Dessert:

Almond cookies are very popular in Greece. There are many different varieties as each island, city, and region has its own version. In Crete, this is a very special cookie to serve to guests and at special occasions, including weddings, baptisms, and engagements. Bursting with almond flavor and dusted in powdered sugar, these snowball-like cookies are also often made during the holidays.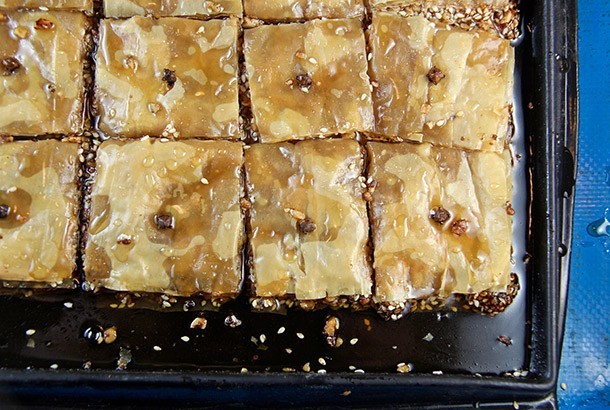 Walking around any city in Greece, you will soon realize there are beautiful bakeries everywhere serving tray after tray of syrup-laden desserts. The most popular Greek dessert is baklava. Famous for its flaky phyllo dough, rich nutty filling, and sweet syrup, baklava is the ultimate Greek dessert. Many people have only had a store-bought, pre-made version of baklava. The real thing is so much better! The store-bought are loaded with preservatives and a list of ingredients too long for comfort. The homemade version uses good quality extra virgin olive oil which I know the store brands aren't using. My favorite way to eat Greek baklava is with a nice strong black coffee. The best is a boiled Greek coffee. The sweet baklava contrasts perfectly with the black coffee.
Recipe by Koula Barydakis