Grilled Shrimp Salad with Fresh Dill Dressing is a big hit at our picnics and barbecues.  It is super easy to make.  Shrimp takes less time to marinate and less time to cook than most any other meat, chicken or fish.  Many people don't marinate shrimp at all, choosing to just brush on flavorings during the grilling process, but marinating does give the shrimp extra zestiness.  Give yourself at least a half an hour of marinating time.  Marinate the shrimp while you are preparing the rest of the food for your grilling adventure.  Once the shrimp is marinated, make the dressing.  You may or may not decide to use all of the dressing for the grilled shrimp salad.  If you have extra, I would recommend using it for other salads or add it to soups or stews.  I also would use a heaping spoonful of the dressing to cook eggs and/or potatoes.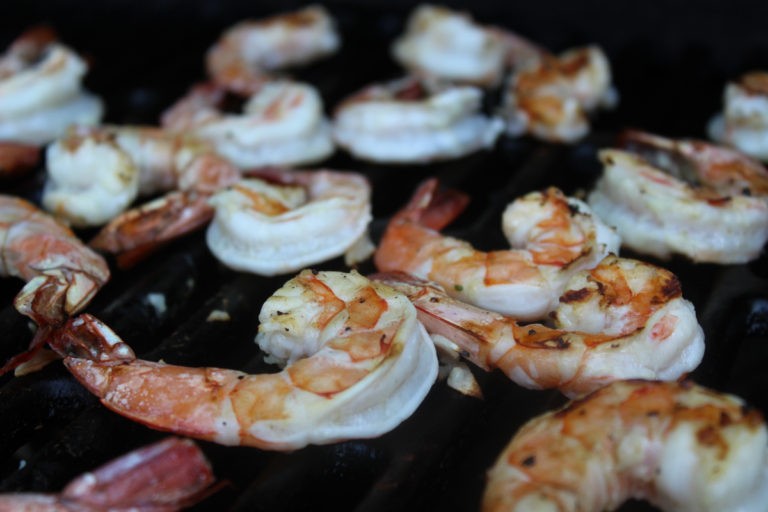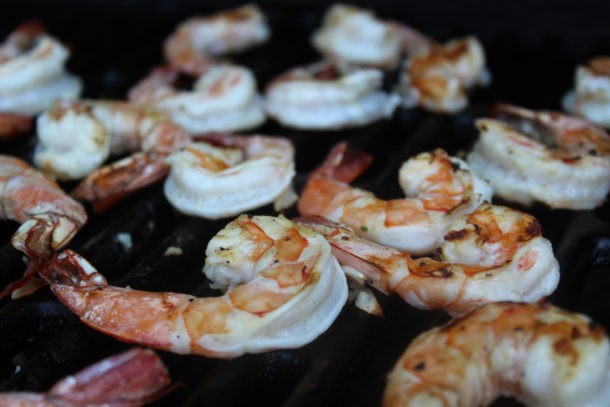 The protein that is in the shrimp makes this salad a complete meal, but I like to have other grilled delicacies with it.  It goes wonderfully with grilled Portobello mushrooms, Grilled Swordfish with Lemon Parsley Topping (if you are looking for a seafood theme) or Greek Lamb, Tomato and Onion Kebabs (if you are looking for a surf and turf theme).  This also pairs nicely with Orange Lemon Potatoes or a Mediterranean Fried Potato, Tomato and Arugula Salad (if you are looking for multiple salads).
Here are some more of my favorite grilling recipes:
Chicken Souvlaki with Grilled French Bread and Tzatziki
Lebanese Grilled Corn with Cinnamon and Cumin
Grilled Marinated Summer Vegetables
Dill Butter and Olive Oil Blend (for brushing on corn and other vegetables while grilling).
Here are some of my favorite foods to accompany foods from the grill:
Tomato Slices with Feta Cheese and Fresh Herbs 
Cilantro Corn Salsa with Jalapeño and Lime (Spain)
Quinoa Salad with Cucumber and Olives
Warm Red Bliss Potato Salad with Artichokes, Capers and Lemony Dill Vinaigrette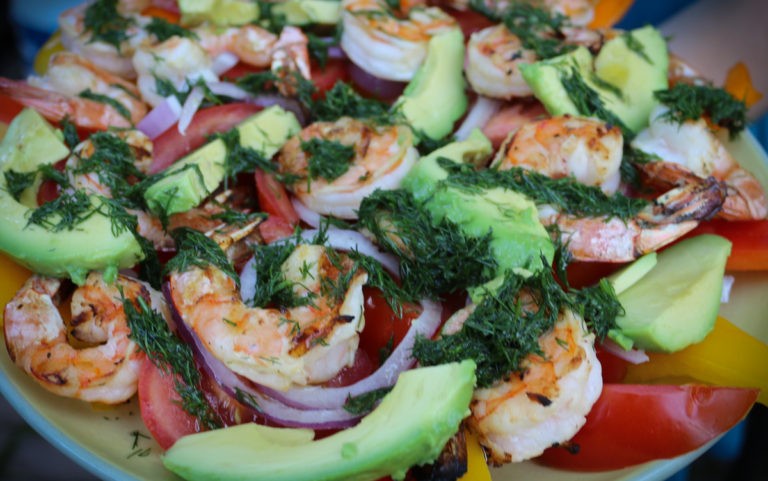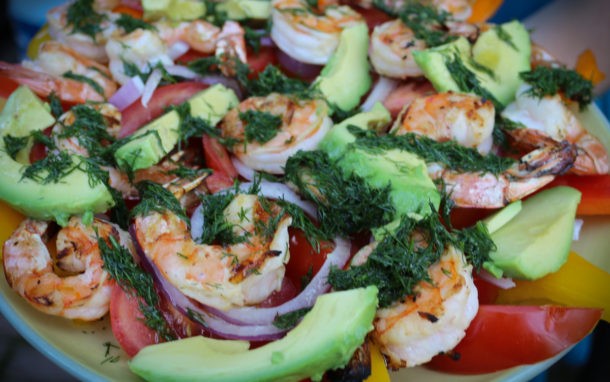 Download our Free e-Book Today!