When I think of zucchini fries, I imagine myself in Greece during the summer, sitting at a table filled with fresh seafood, greek salad, bread, and plenty of wine. I imagine dipping them in tzatziki to cool them down and watching as the plate of fresh zucchini fries disappears in front of me while all the hands reach in and take them before they're all gone.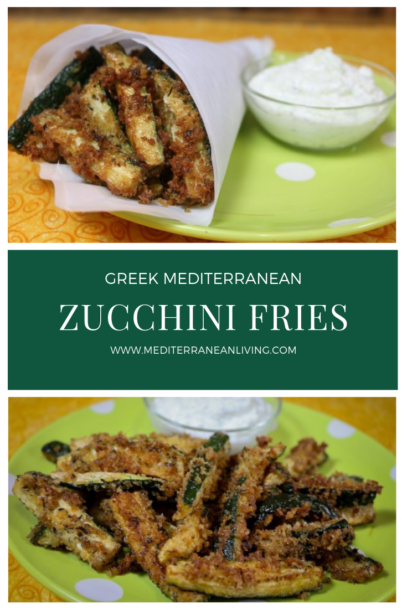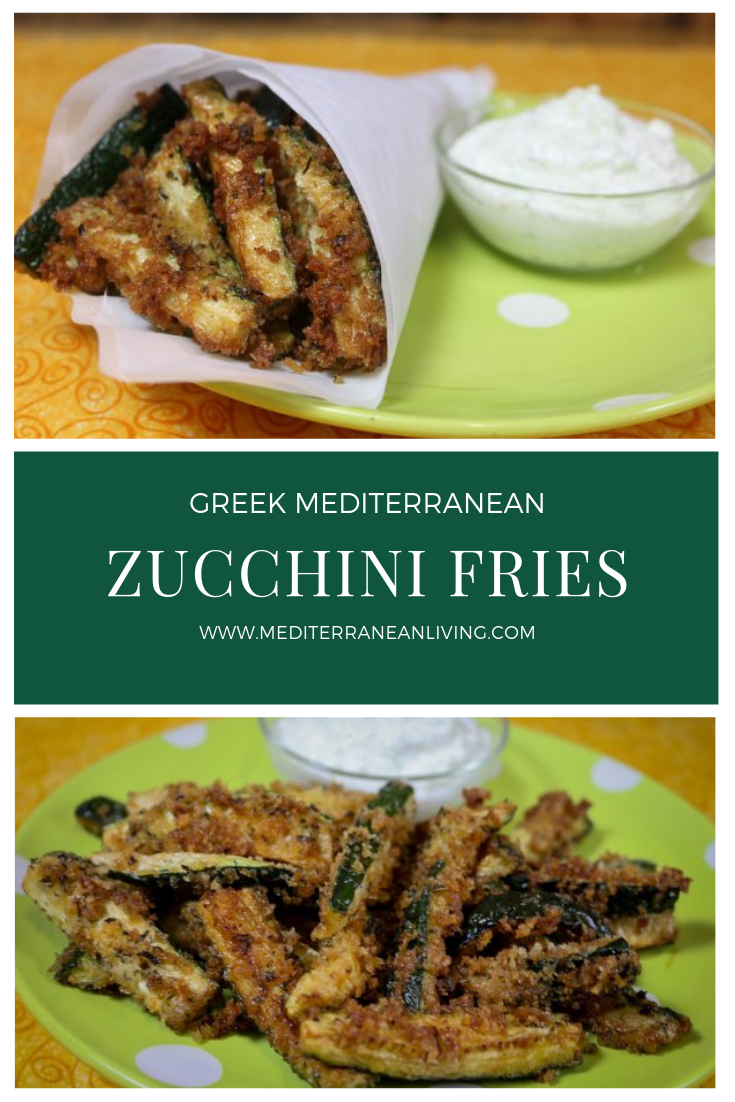 I love zucchini fries because they're crispy on the outside, and soft on the inside. I dip these in refreshing tzatziki sauce for some coolness that compliments the fried flavor perfectly. I decided to use panko breadcrumbs because they get extra crispy. I put a lot of dried herbs into the panko breadcrumbs to give them more Mediterranean flavor.  I use mint and oregano in the breadcrumbs and dill in the tzatziki so you get a nice combination of herbs.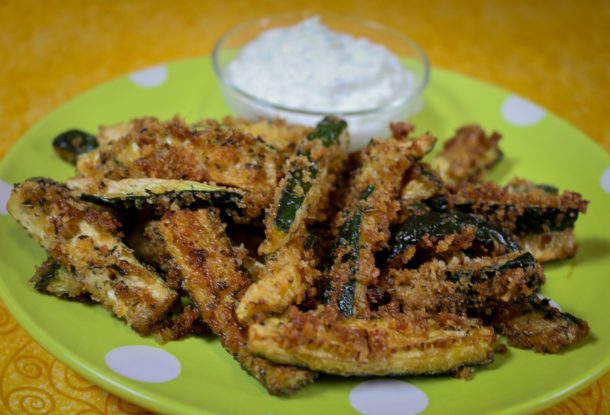 I only fry in extra virgin olive oil so that's what I use for this recipe. Make sure not to heat the oil past the smoke point so you don't lose the amazing health benefits of extra virgin olive oil. I wouldn't turn the heat dial higher than 5, or medium, to heat the oil. It seems to fry at the perfect temperature at 5 without getting too hot. Another tip is to replace the panko breadcrumbs you are dipping the zucchini in about half way through the process.  They don't stick as well to the zucchini if the crumbs get to moist in the bowl.  This will ensure all your fries get a crispy crust rather than becoming soggy.
These are a great appetizer or side dish. Here are some other recipes to pair with zucchini fries:
Baked Cod with Sun-dried Tomatoes and Olives
Authentic Greek Salad (Horiátiki Salata)
Salmon with Yogurt, Spinach, Lemon, and Capers
Greek Lamb, Tomato, and Onion Kabobs (Island of Crete)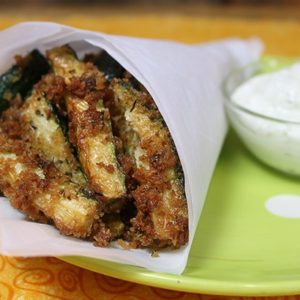 Zucchini Fries with Tzatziki